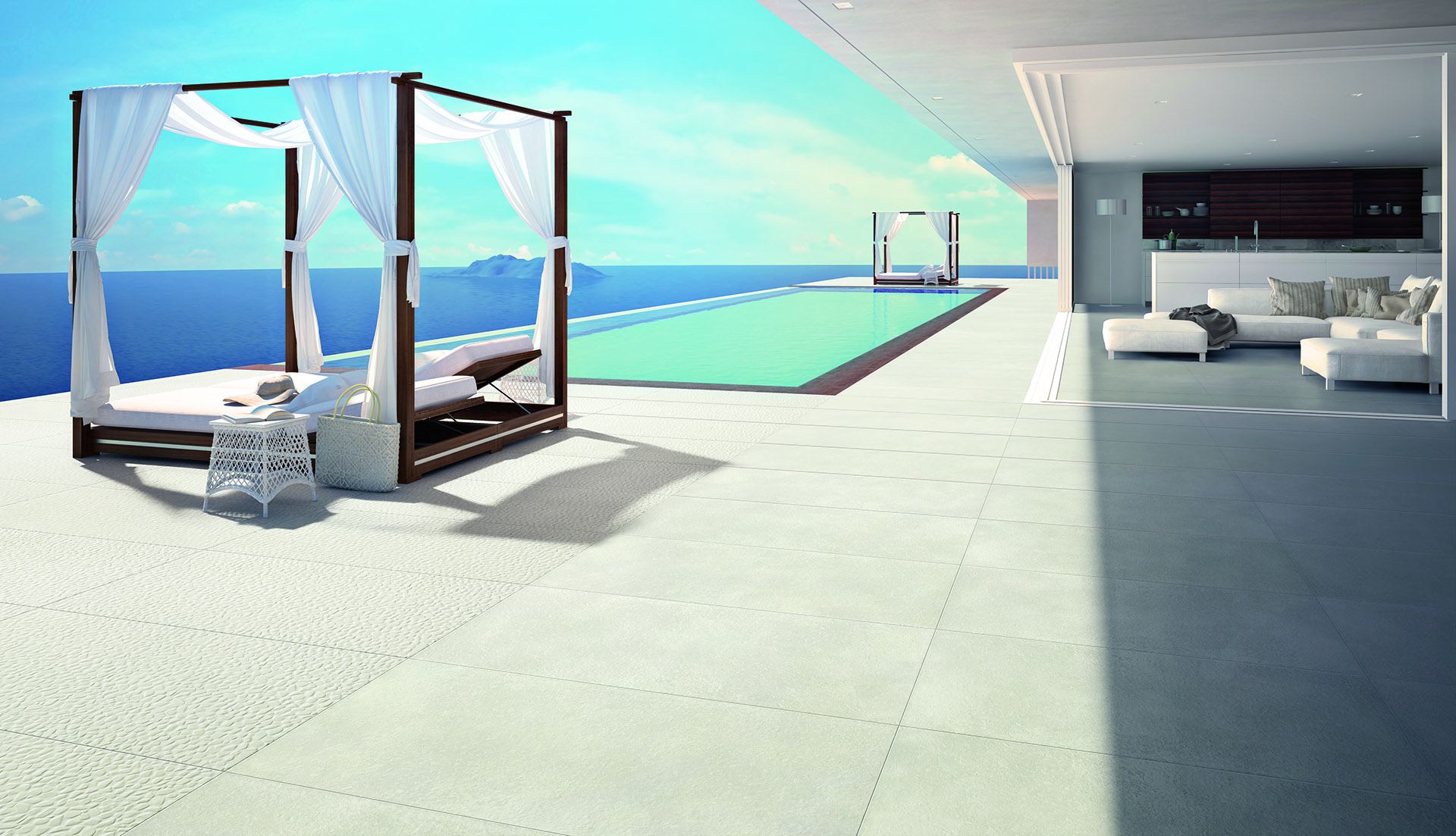 Stone effect porcelain stoneware
FMG manufactures marbles, granites and other choice quality stones, respecting the environment and using internationally certified production processes.
In fact, our leading-edge technologies enable us to produce stone effect porcelain stoneware tiles through the skillful combination, in the factory, of clays, sands and minerals, using meticulously perfected technologies unrivaled at the global level.
It is our technology that enables us to achieve original materials like our stylish technical ceramics, through the factory re-creation of pressure and fire, the rock formation conditions brought about in Nature by the motion of the tectonic plates and the heat of the upper layers of the Earth's crust.The result of this procedure is a technical ceramic material that perfectly embodies the properties of stone: strength, easy cleaning, simple installation, and water absorption below the levels required by the toughest international standards, are just some of our materials' chief characteristics.
What's more, FMG porcelain stoneware even surpasses the performances of the equivalent natural material, by eliminating possible defects such as fractures, schist, porosity and color flaws.
Pietre, Limestone, Citystone, Pietre Ardesia and many other collections are intended in particular for indoor and outdoor residential locations in contemporary style, with a preference for a modern rustic design language.
GALLERY