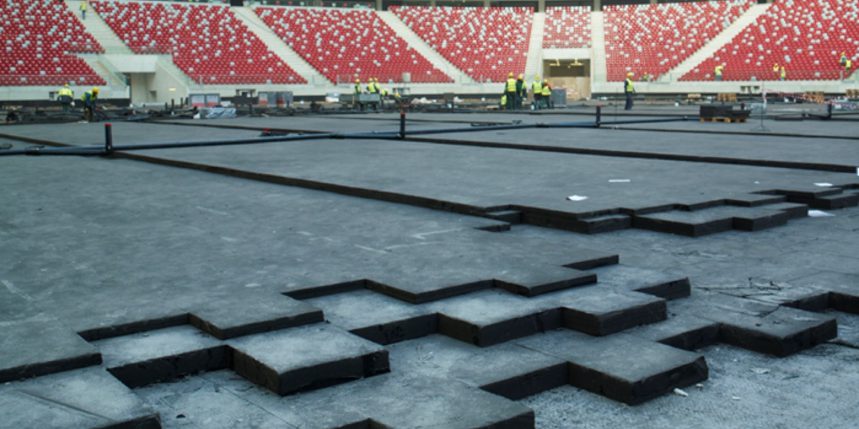 Thermal insulation with cellular glass
Cellular Glass has long been used in the construction industry as a lightweight aggregate and insulating material. Some of the most important characteristics of this material are water and steam impermeability, high mechanical resistance, fire resistance and thermal insulation.
CHARATERISTICS
GLAS Cellular Glass Granulate is a bulk material, produced by simply using 100% recycled glass, which is applied in a dry state and, thanks to its composition, does not absorb moisture through capillarity, it resists compression and makes it possible to significantly shorten installation times. The GLAPOR Cellular Glass Sheeting, also made of 100% recycled glass, is an insulating panel that, thanks to its closed cells, provides an impenetrable barrier to the passage of steam, radon gas and water. The slabs are installed with B-COL two-component bituminous adhesive glass, used for gluing on the substrate, for sealing the joints between adjacent slabs and for smoothing them. Finally, the Glapor 60/30 Sponda Block, consisting of two pre-assembled Glapor cellular glass sheets, makes it possible to provide lateral thermal insulation for the plate foundations in a simple and rapid manner. Cellular glass by its very nature resists fungi and moulds, it is resistant to insects and rodents and does not deteriorate in damp environments, therefore it can also be used in harsh and humid environments such as foundations, swimming pools and walls in contact with the ground. From an environmental point of view, it is one of the materials with the lowest environmental impact, as evidenced by the indicators of the EPD in Glapor and can be entirely recycled at the end of the working life.
GALLERY