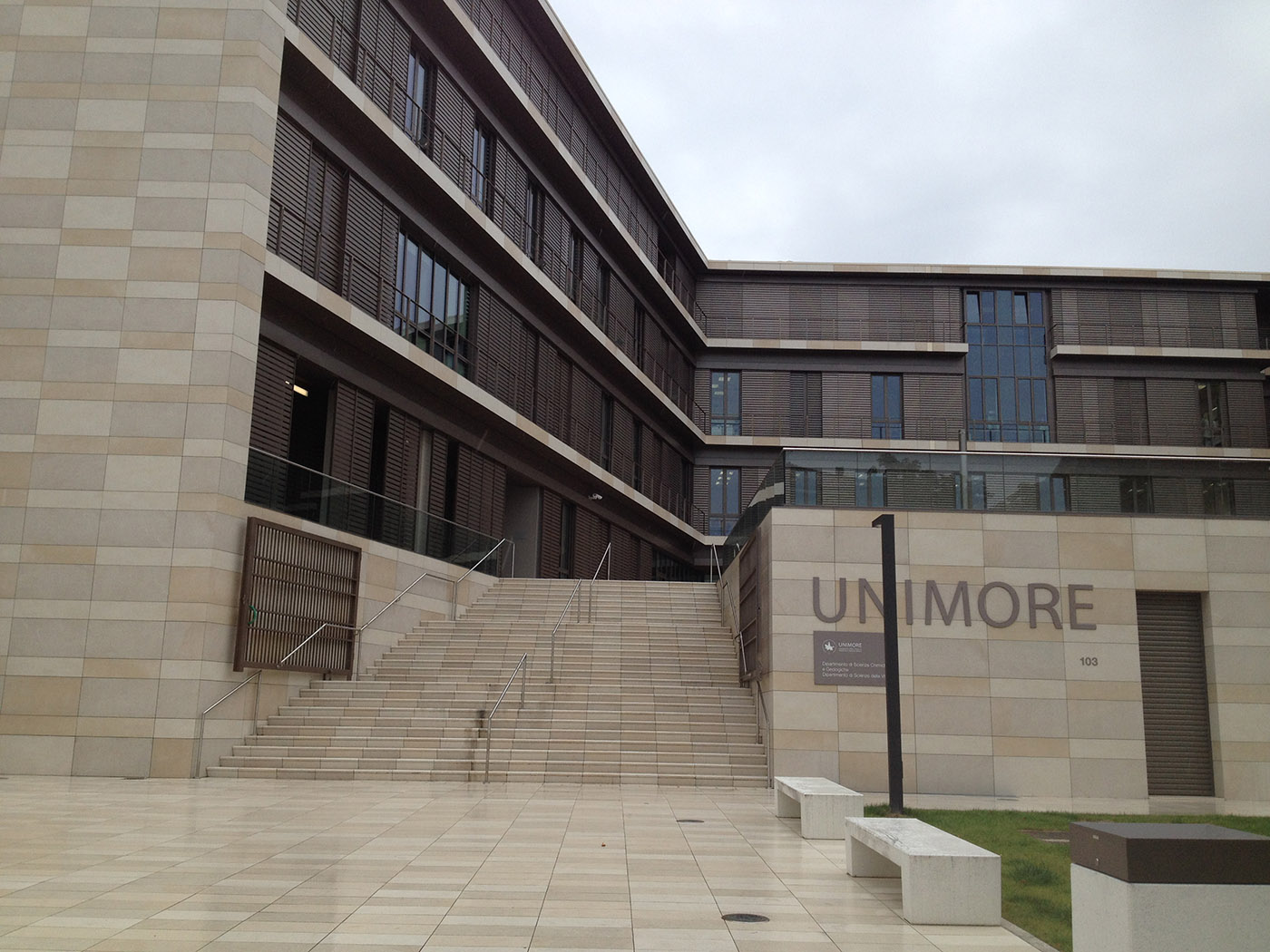 Ventilated Facades GHS
The GHS ventilated façade of Granitech is a cladding system that uses fine porcelain stoneware of varying sizes with thicknesses from 8 to 12 mm, on the back of which is stretched a safety net, Mounted by means of mechanical anchorages on an aluminium substructure composed as follows:
L-anchor brackets, anchored on the existing structure of the building according to the facade layout by means of mechanical or chemical anchors.
Thermal spacer in shaped polypropylene, to be placed between the anchoring bracket and the wall of the building to avoid the thermal bridge
black painted posts with T-section, fixed by stainless steel rivets to the L-shaped brackets described above
black painted aluminium crosspieces with C-section, fixed to the uprights with stainless steel rivets
Non-visible fastening accessories of the sheets complete with gasket, mechanical plugs with controlled expansion and conical drilling of the plates.
Characteristics:
The substructure allows the creation of the gap that, in order to be properly ventilated, must be opened to the foot and the top of the facade; its size depends on the specifications of the project and the need to insert, in its interior, an insulator, with a minimum thickness of about 12-14 cm.
The GHS system, completely installed dry, allows micrometric adjustments that guarantee the perfect alignment of the joints between the plates and l'possible replacement of the plates in case of accidental damage.
GALLERY