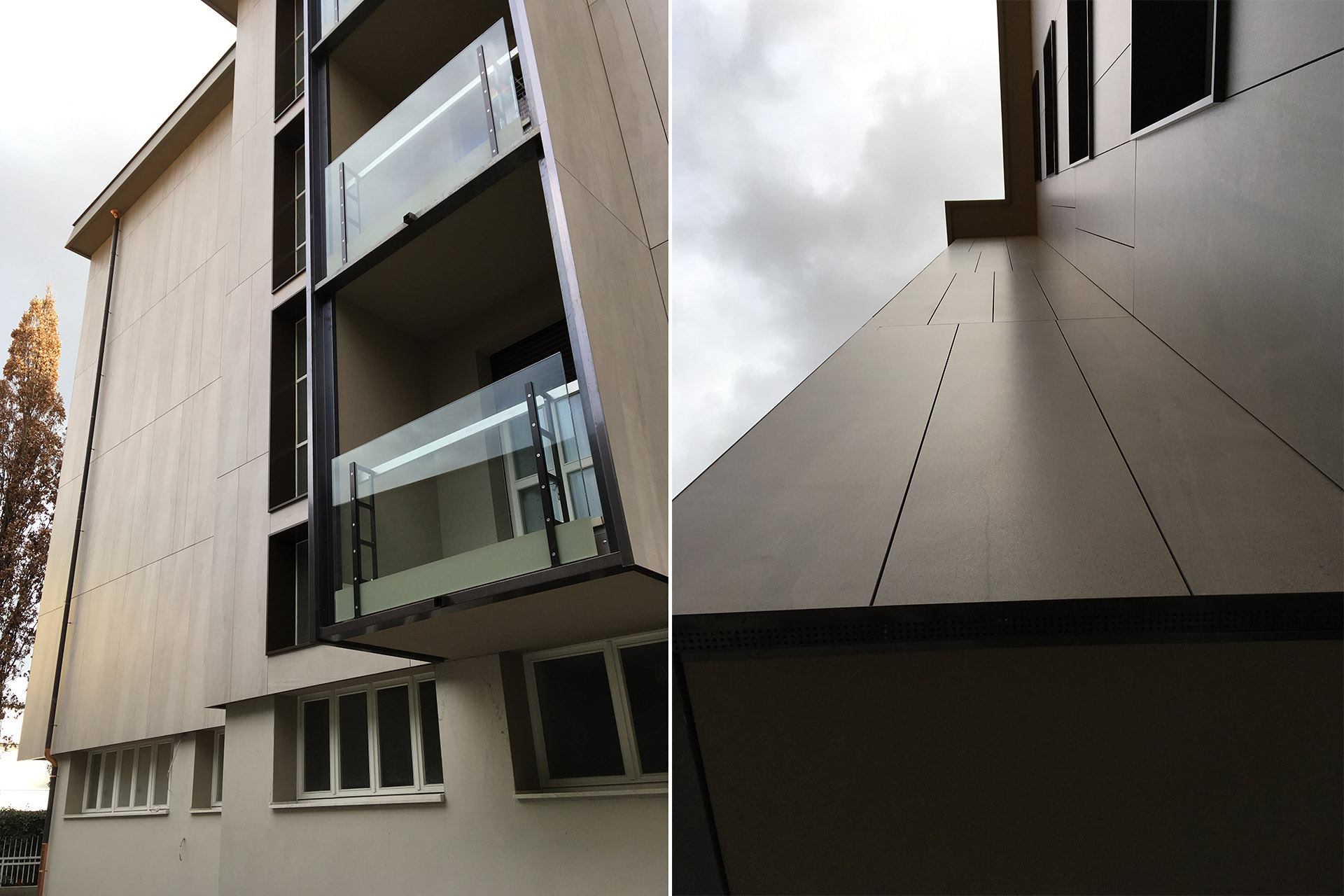 Ventilated Facades GHL
The GHL ventilated façade is the system that granitech has developed to install dry large porcelain stoneware sheets with dimensions up to 3x1.5 m and thickness 6 mm. On the back of the plates is always made a safety net.
The sheets are secured to aluminum profiles by means of structural silicone made in the workshop and in a controlled atmosphere, arriving then on site as the cells of a curtainwall, ready to be mounted. On site a C-shaped graph will be inserted mechanically on the profiles placed on the back plate, necessary for mounting on the metal substructure. It is composed as follows:
L-anchor brackets, anchored on the existing structure of the building according to the facade layout by means of mechanical or chemical anchors.

Thermal spacer in shaped polypropylene, to be placed between the anchoring bracket and the wall of the building to avoid the thermal bridge

Black painted posts with T-section, fixed by stainless steel rivets to the L-shaped brackets described above

Black painted aluminium crosspieces with C-section, fixed to the uprights with stainless steel rivets

Non-visible fastening accessories of the plates complete with gasket
Characteristics:
The approximate thickness of a facade realized with the GHL system is of about 19-20 cm and inside the gap it is possible to foresee the insertion of a layer of insulation, whose characteristics are defined by the thermotechnical.
GALLERY