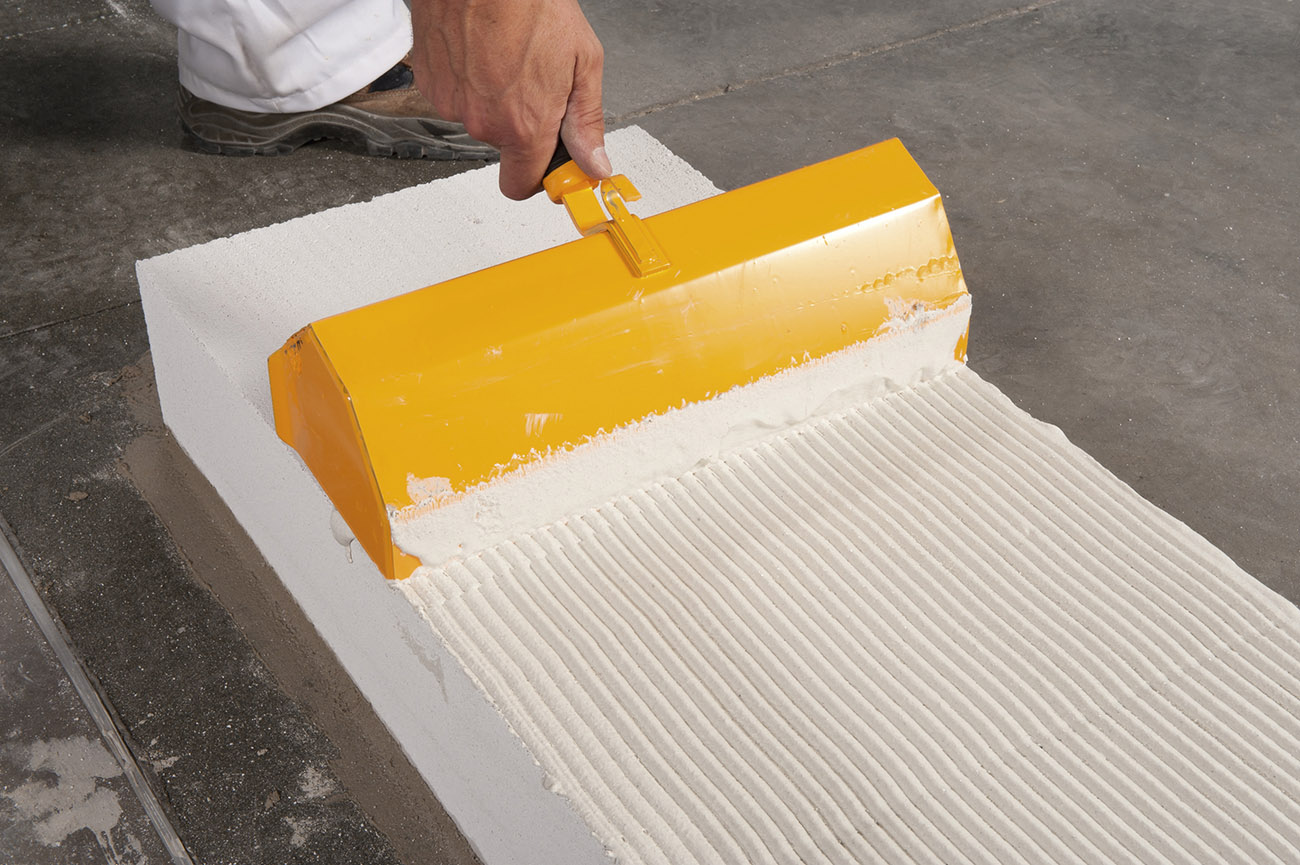 Tools and accessories
For the processing of its products, the company Ytong - Xella offers a series of tools and accessories that can cope with the installation and the various operations that accompany the blocks, the cellular concrete slabs and the Multipor insulating panels.
CHARACTERISTICS
Cellular concrete blocks are easy to work and, due to their physical characteristics and specific installation methods, the company offers various specific equipment and accessories, such as trowels for spreading adhesive mortar, rubber hammer, saws manuals and tape, Ytong team, trellis and so on. The same thing happens for slabs and panels in cellular concrete, for which Ytong recommends the use of forklifts with a capacity adequate for the dimensions of the panels and slabs: laying chain with ring hook or laying clamp for horizontal panels, laying plug for vertical panels or pliers for slabs intended for floors or roofs. Finally, for Multipor mineral insulating panels, which are also easy to work with, it is possible to use traditional accessories or equipment or those used for cellular concrete blocks.
GALLERY