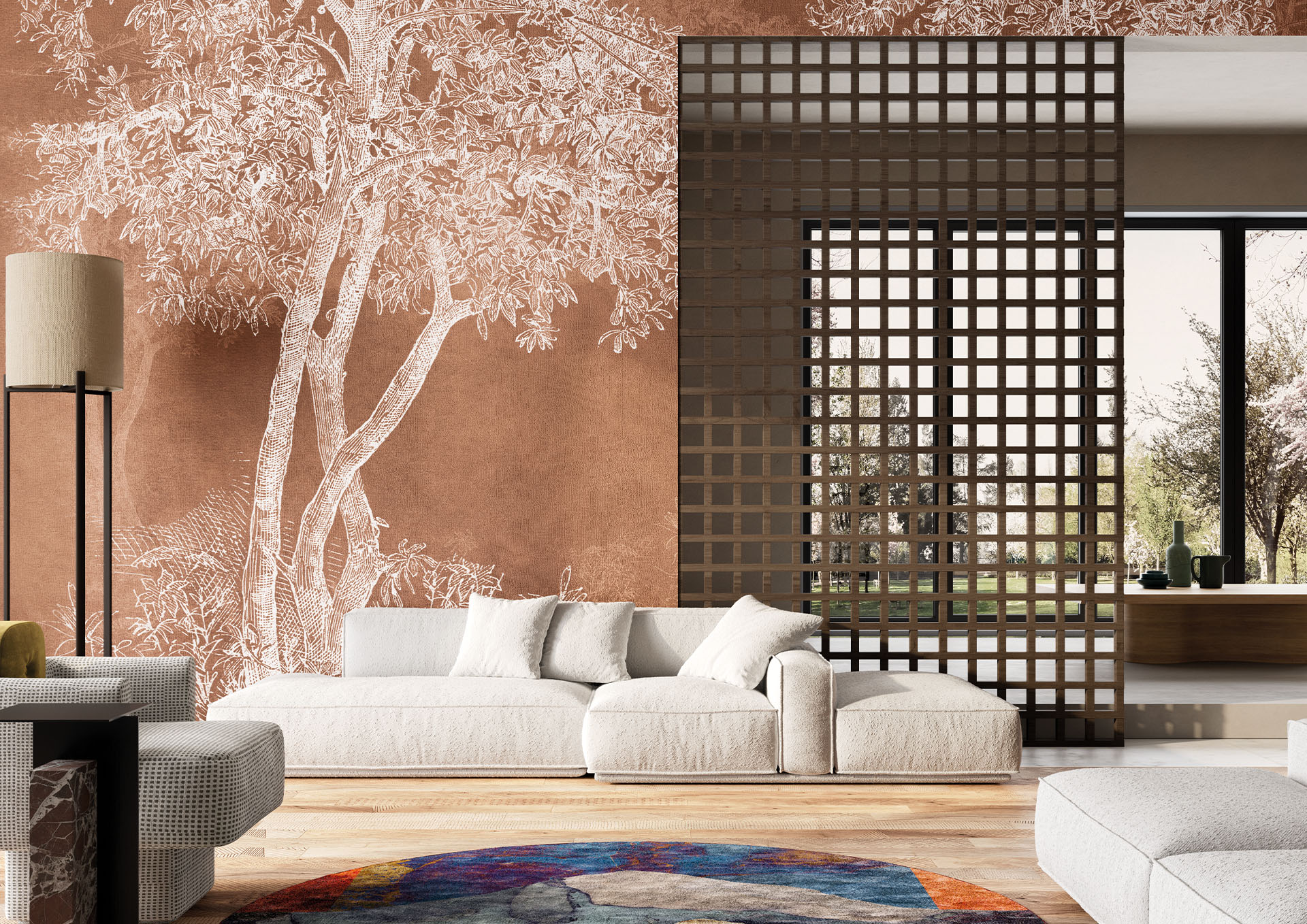 The observation of beauty in the surrounding world gives life to the sartorial design of wallpapers and more
Inkiostro Bianco is a brand that brings emotions to life through creativity. The search for and observation of beauty in the surrounding world is what fuels the creative passion and gives rise to the desire to create something equally beautiful. The desire to feel comfortable in one's environment and to awaken emotions are the heart of the brand's design idea.
The creative thinking is the guide that allows us to experiment with solutions suited to each interior, creating a new way of conceiving spaces. Very often Inkiostro Bianco is defined as an innovator, and this is the core of its values and originality. Its ideal audience is all those who wish to design spaces that speak about them.
Experimentation with different materials is fundamental, but so is being in contact with people. Listening to customers' desires and needs to create relationships are some of the concepts that drive the brand. Each project is made unique through expertise and extreme attention to detail.
The soul of Inkiostro Bianco is a team of creatives with a great passion for the world around us, for culture and art. Collaborations with artists and designers play a fundamental role: the exchange of ideas and thoughts constantly fuels inspiration.
The main materials on which Inkiostro Bianco experiments are: wallpaper, wood and INK.RUGS.
The wallpaper world is the starting point from which we began to expand our design vision to other decorative elements. The desire to interpret wallpaper decoration in a contemporary style was the beacon that guided the path from the very first moment. A new way of proposing creativity that was also open to customisation.
The Lineadeko wood coverings and the Undici laser-engraved parquet are the brand's green proposal that confirms its attention to both the aesthetic aspect and the design aspect where an eye towards the use of natural raw materials is required.
INK.RUGS is the brand of carpets created by Inkiostro Bianco to bring decoration to the horizontal plane and to create a synesthetic sensorial experience within projects. Not only single rugs but also wall-to-wall with the possibility of customisation according to the space.
Creative Thinking, that is to say the ability to bring decoration to different materials and the possibility of customization, is what makes Inkiostro Bianco unique.
Gallery