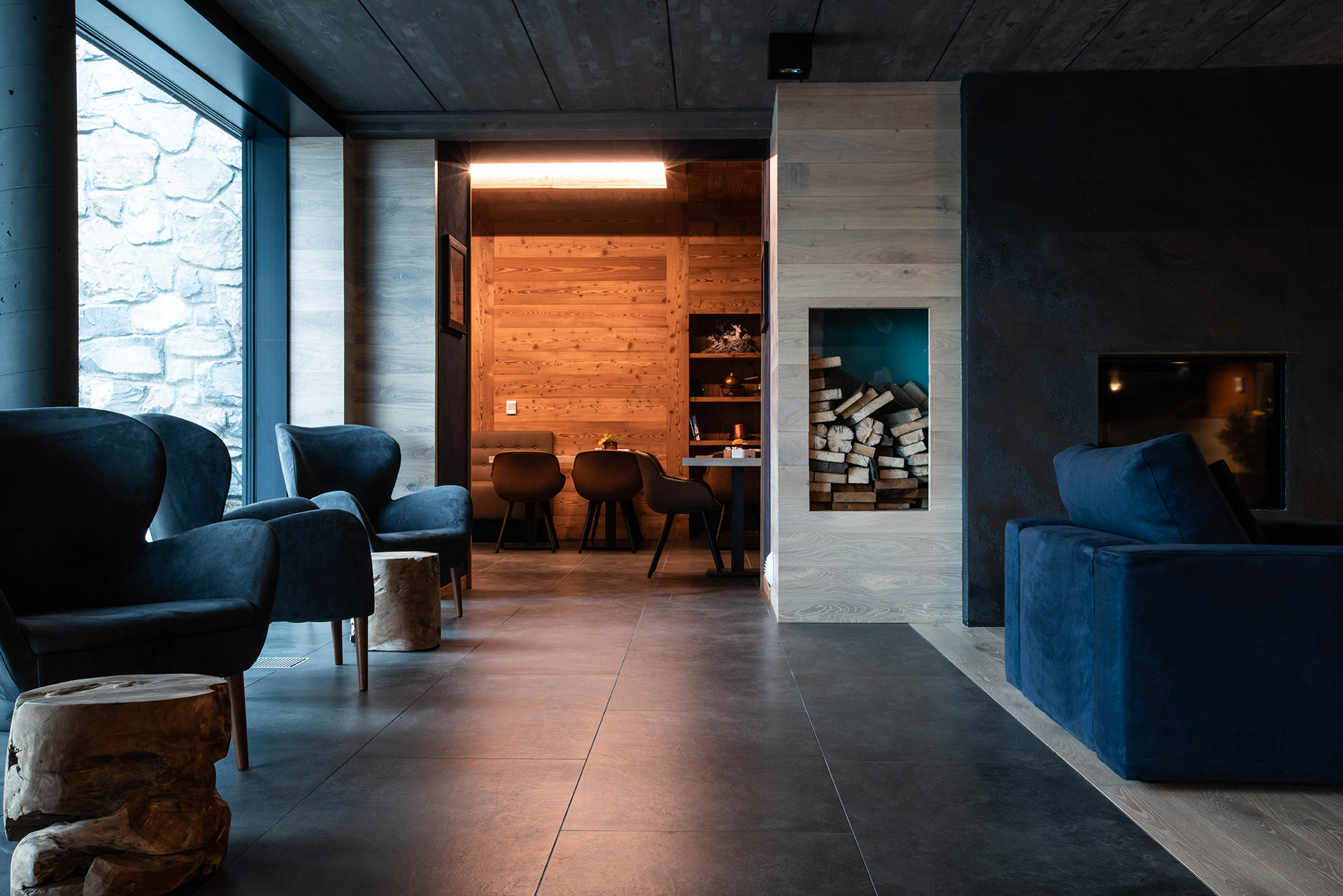 Hotel Re delle Alpi. The coverings create a unique interior design atmosphere for relaxation
In the hospitality world, interior design plays a fundamental role in creating the best atmospheres for the stay and relaxation. The project for the Hotel Re delle Alpi is an excellent example of this, thanks to the Ariostea coverings used.
The new and modern Hotel Re delle Alpi, located at 2000 mt. directly on the ski slopes of La Thuile, in the province of Aosta, is located next to the historic structure of 1924, converted from a military barracks for border guards, and allows guests to access the hotel from a new reception and lounge area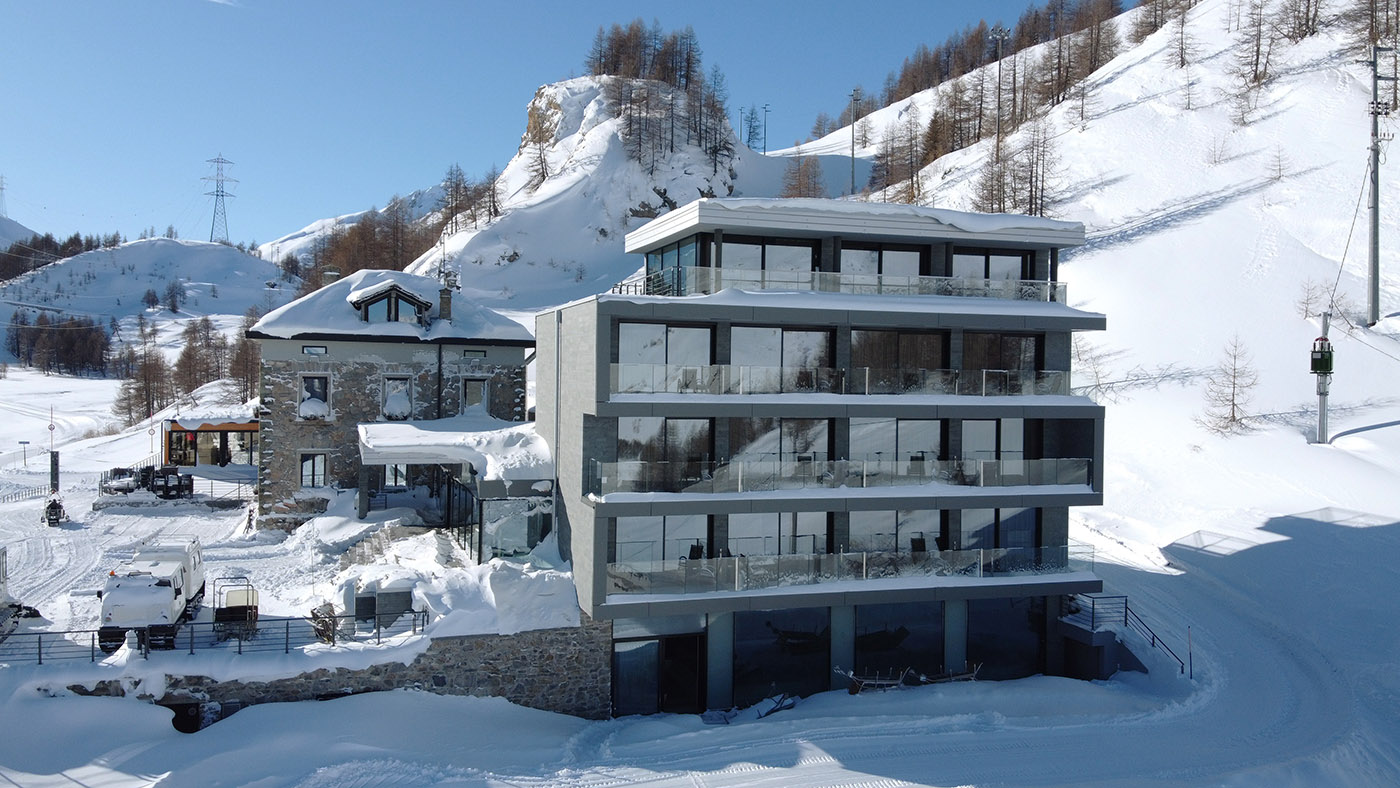 Designed by the international architecture and interior design studio Studio D73 and designed by Studio Associato LGL, the innovative resort also includes the elegant gourmet restaurant, a large SPA & wellness area (equipped with different types of sauna, swimming pool, Turkish bath and Mediterranean bath) and 12 new rooms. The project is completed by the renovation of the bar area of the historic structure, the creation of a new target and the redesign of the ski room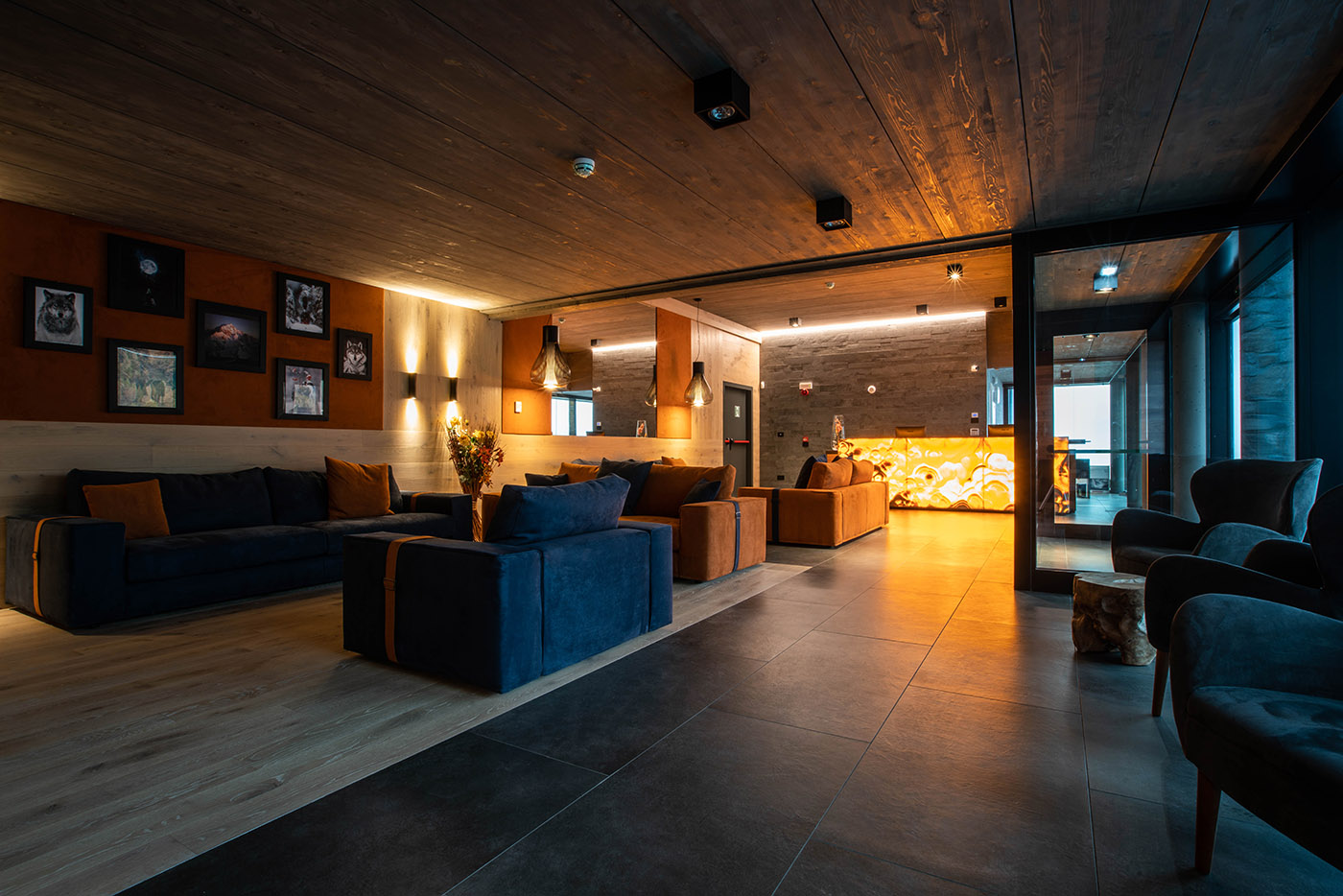 Ariostea tiles have been used for surfaces in all Re delleAlpi communal areas, due to their "high-tech performance and design which blends perfectly with the surroundings. Studio D73 opted for the AriosteaLegni High-Tech, Ultra Pietre, Ultra Marmi, PietreNaturali High-Tech and Materie High-Tech collections, due to their unparalleled versatility, functionality and elegance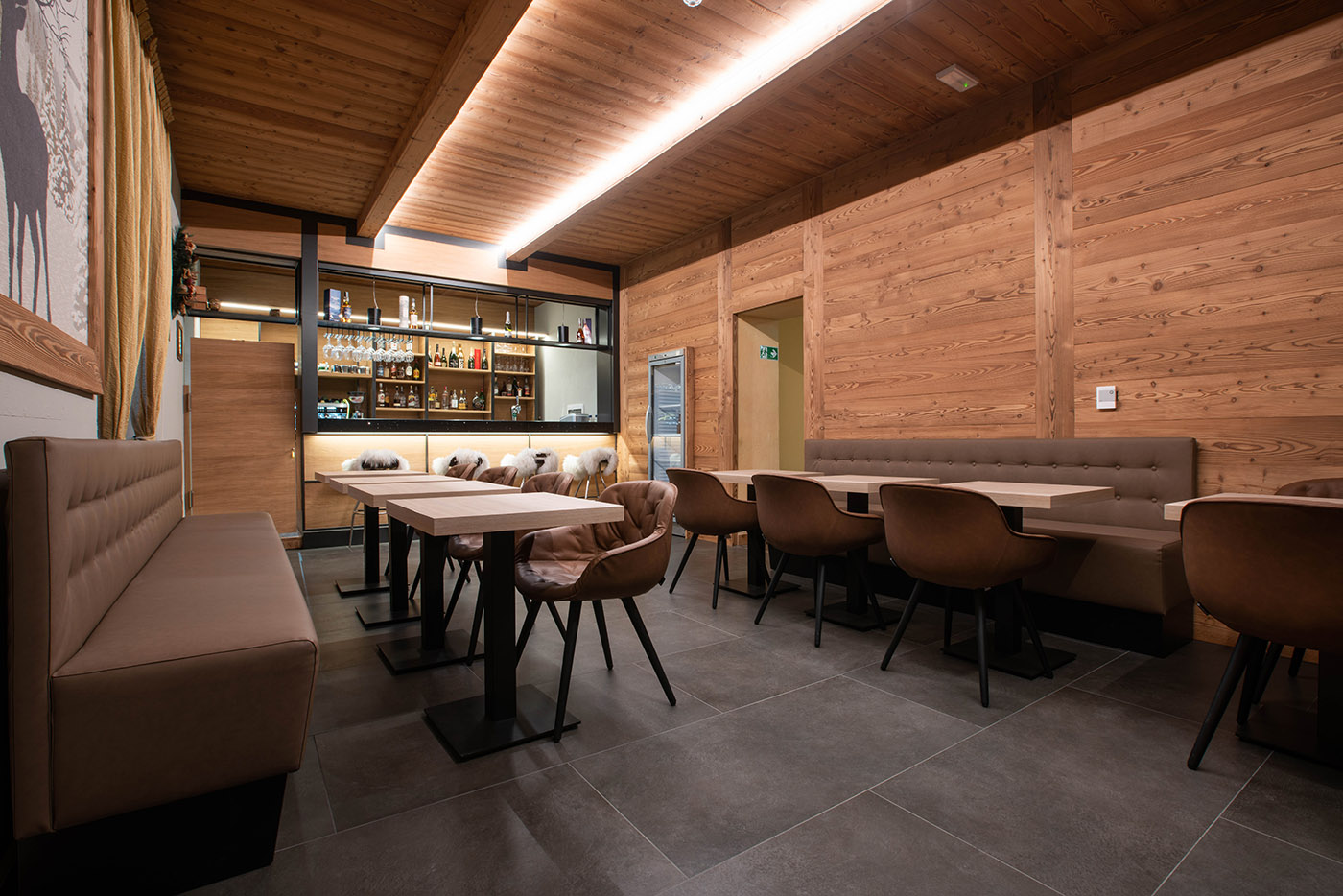 More specifically, Ariostea'sLegni High-Tech in RovereProvenzale, Corda, Noce and Impero were the natural choice for flooring in the spa, swimming pool and bedrooms, since the look of natural wood has always been viewed as intrinsic to traditional alpine interior design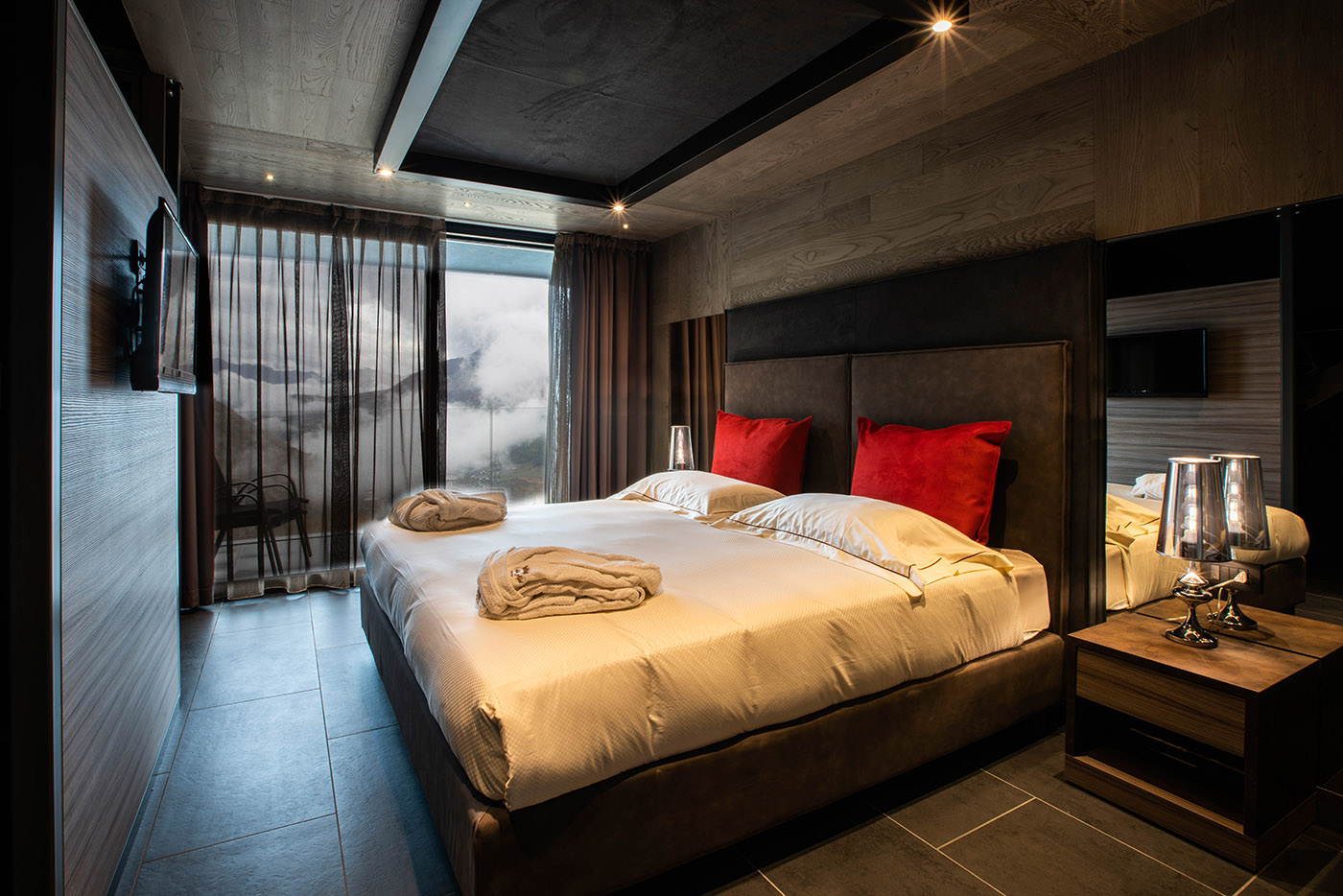 The choice was also dictated by the impressive non-slip properties of Ariostea ceramics. Walls in the Turkish baths feature striking marble effects created by 300 x 150cm large format panels, only 6mm thick, from the Ultra Marmi collection, in shades of Bianco Paonazzetto S, which accentuate the contrast between tradition and innovation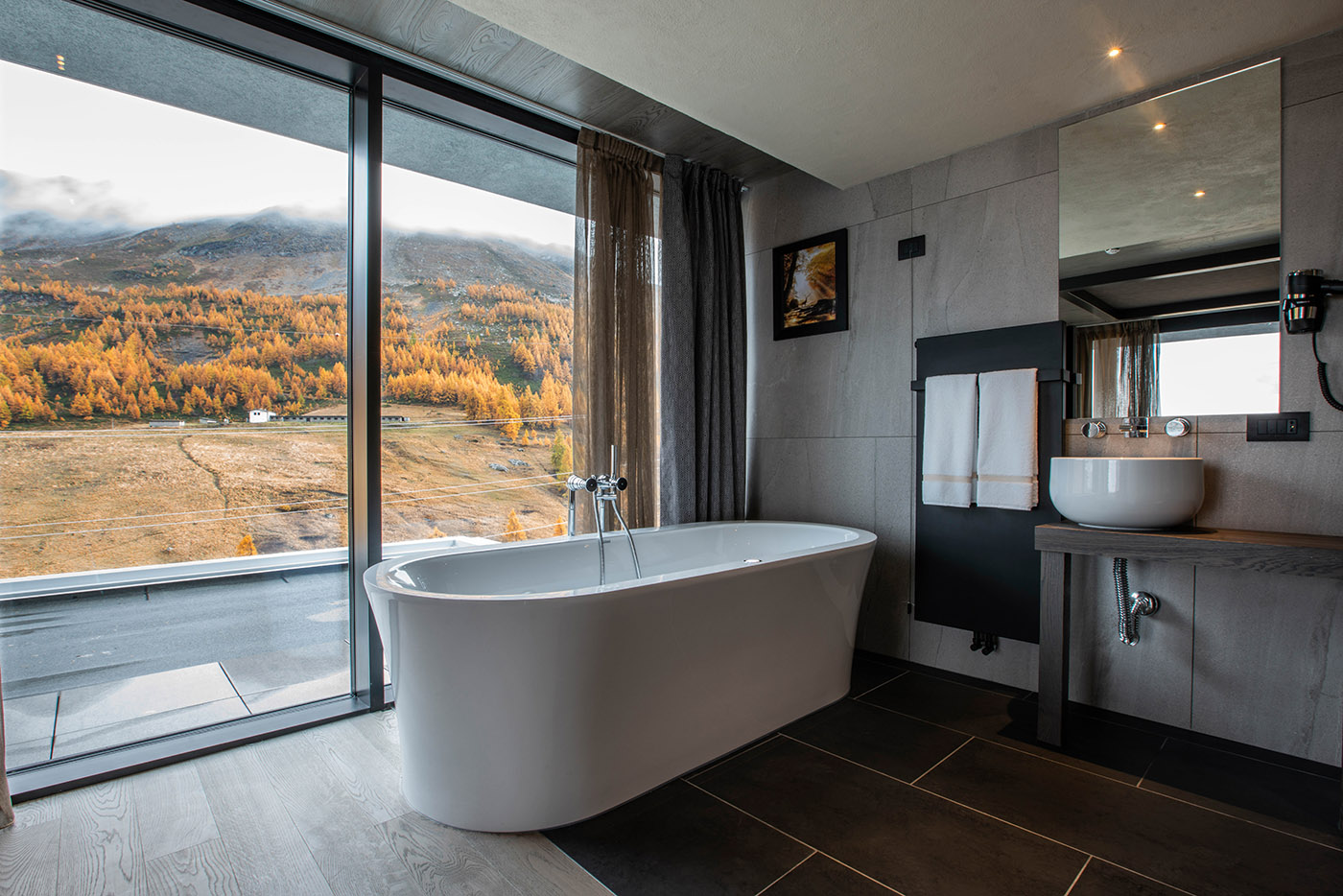 In the bathrooms, tiles from the three dimensional Bamboo-Silk Georgette collection "create a textured effect on the walls, due also to the astute use of lighting".PietreNaturali High-Tech BasaltoGrigio in satin finish and Black Ardesia in satin finish are also used in the bathrooms, for floor and wall tiles respectively. Ardesia, in Antracitehas also been laid as exterior flooring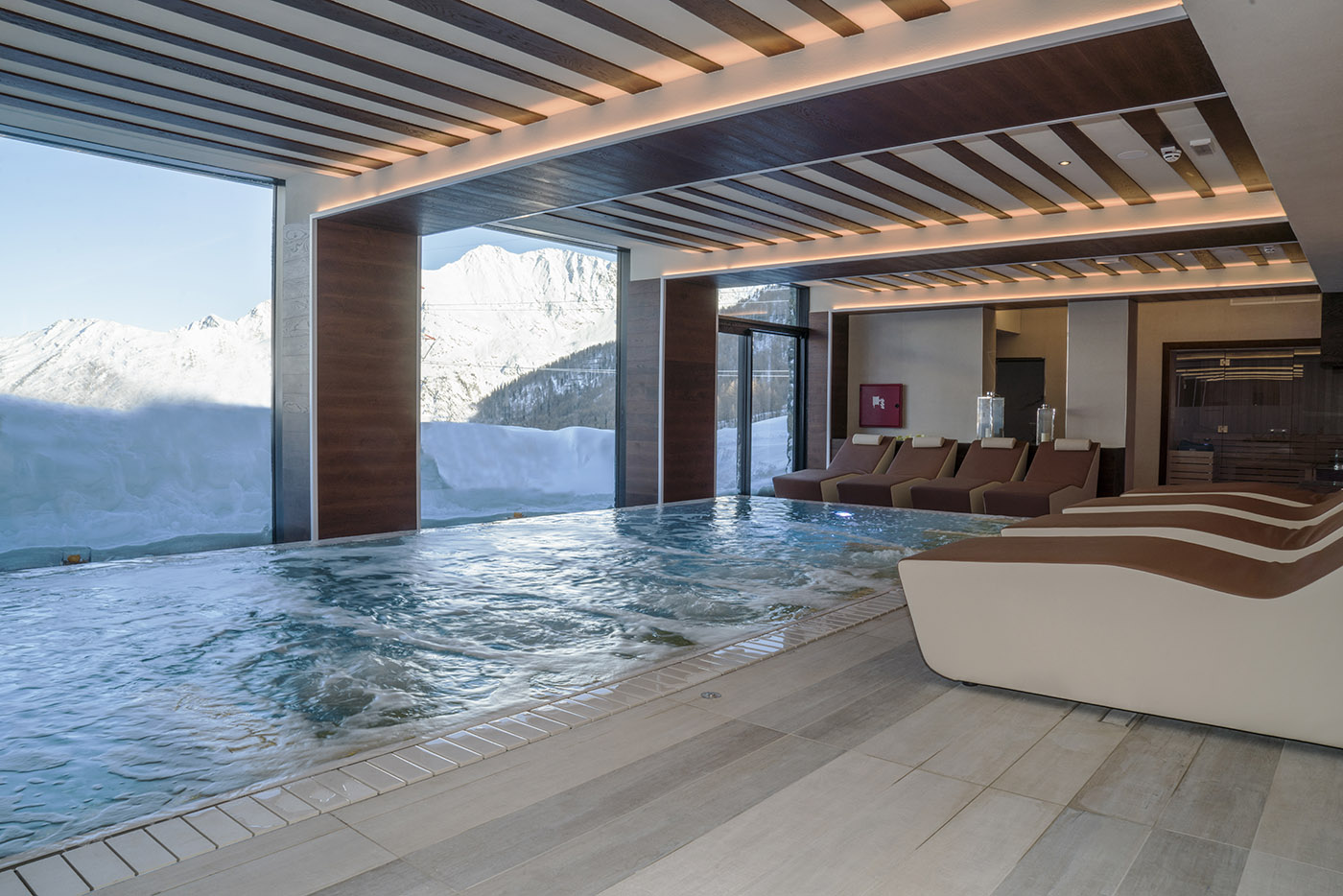 Materials High-Tech tiles, in Lava Soft and Naturale, are used for flooring in communal areas. Due to the interplay of shapes and colors, these are ideal for accentuating the exquisite furnishings chosen by Studio D73 for the foyer.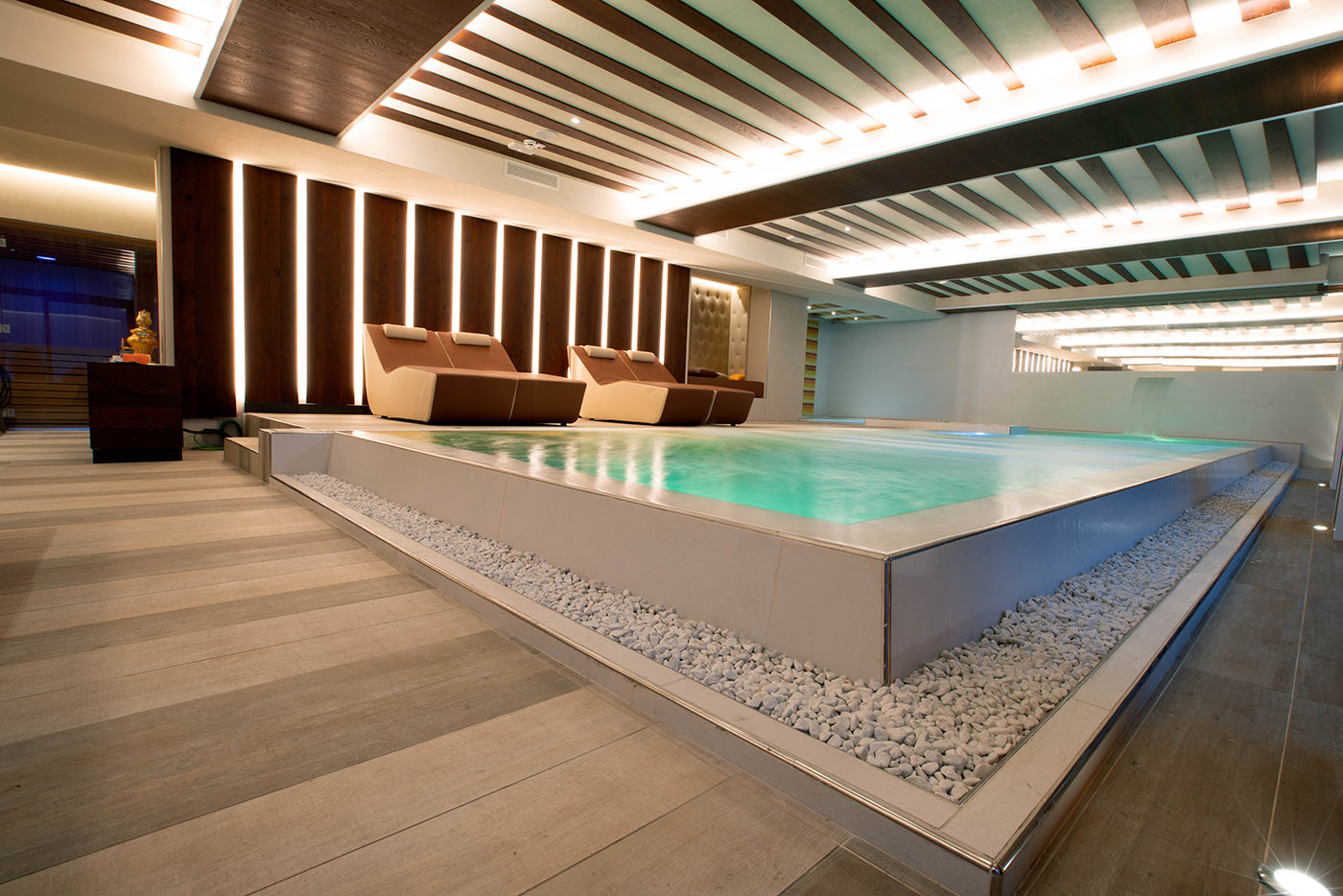 Gallery