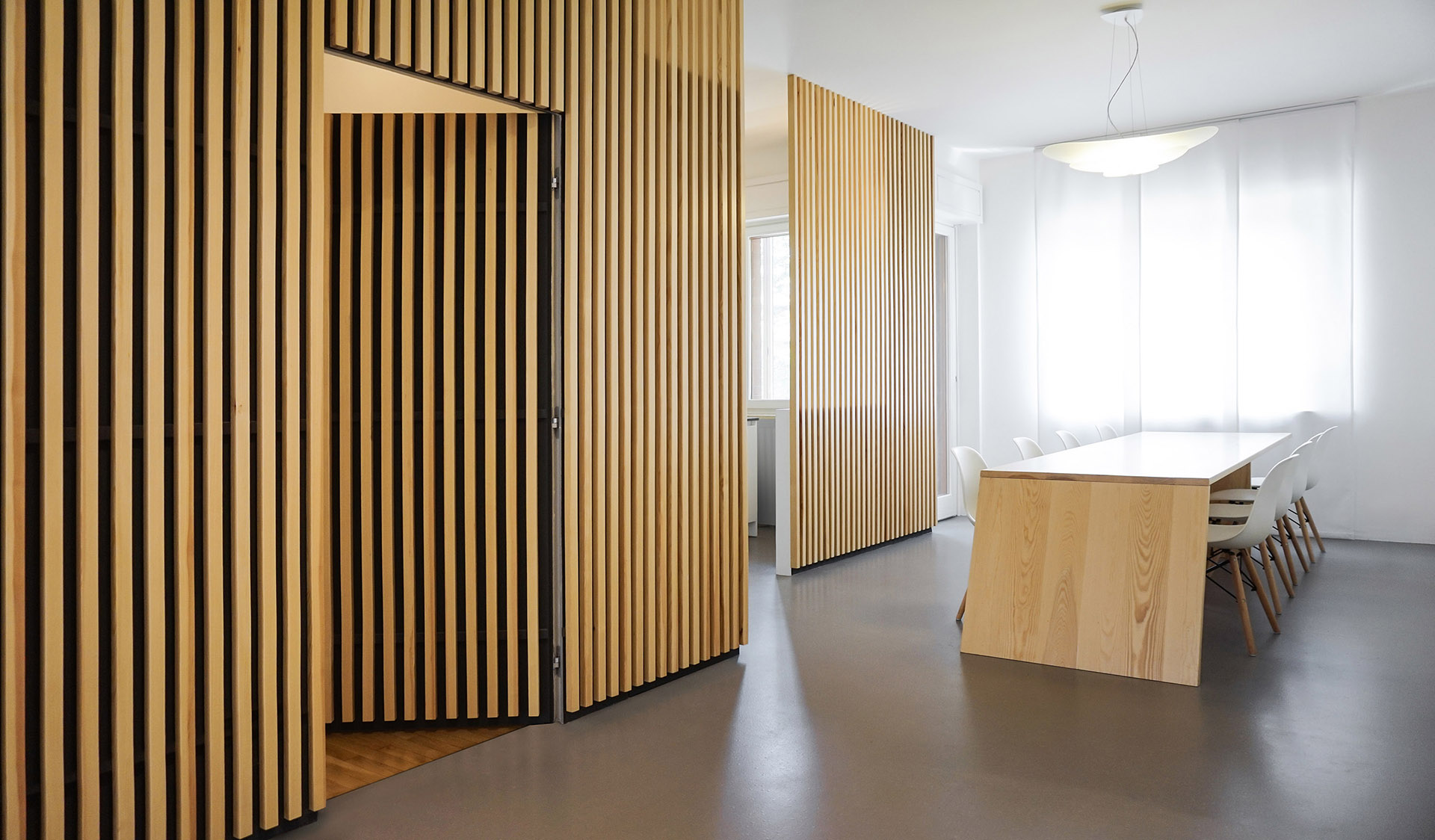 Interior design in a Turin apartment. Connection of spaces in an organic way
The project by architect Edoardo Pennazio is located in a building dating back to the '80s and the design idea is to break the original rigidity of the old plan to give space to more organic connections.
In the renovated apartment open spaces are created, demolishing some of the internal partitions. The original oak parquet floors have been restored, as opposed to the portions of degraded tile flooring, which have been replaced with cement resin, creating a contrast with the warm wood colour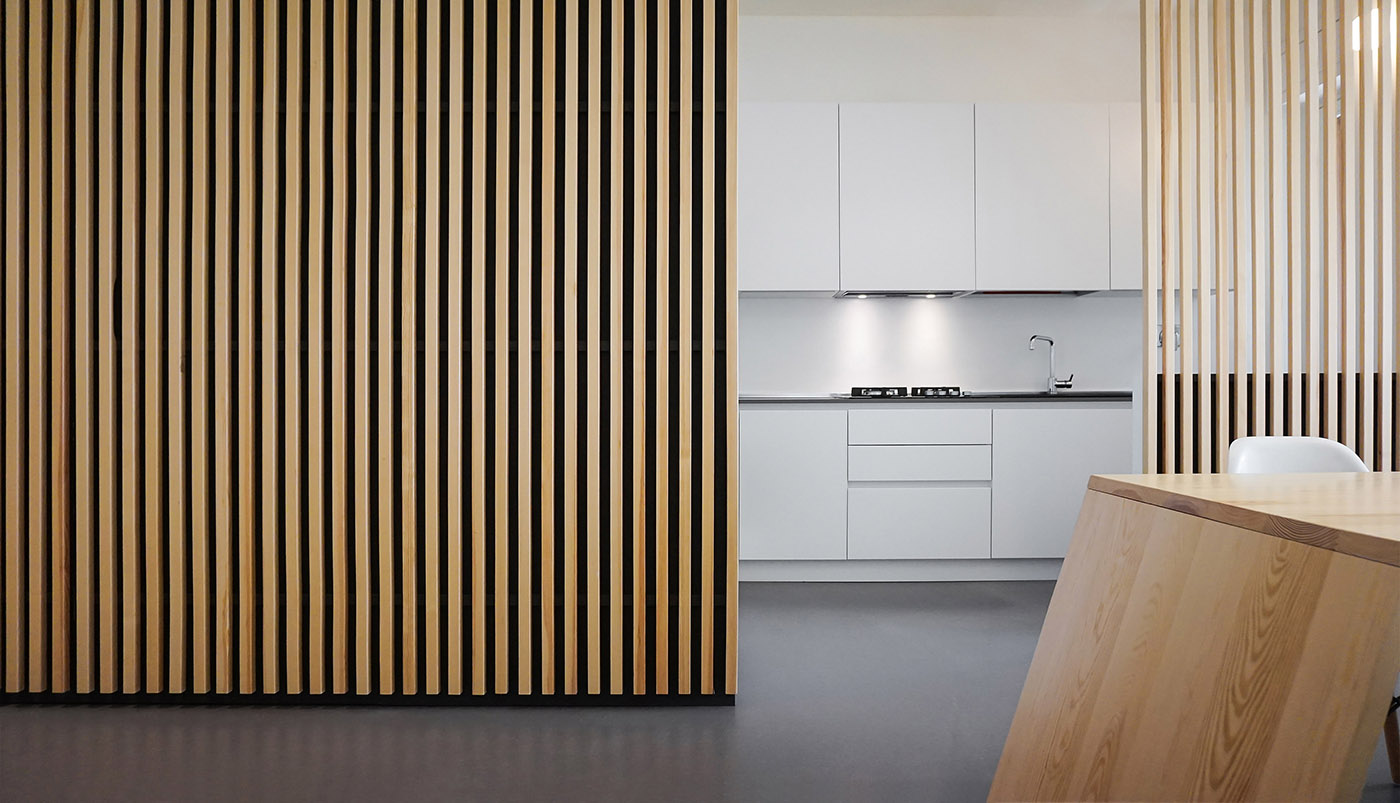 Thanks to the covering of the surfaces with Swedish spruce strips, the apartment looks very cozy and uniform in all its rooms. The vertical slats mark the spaces, disguise the doors and closets and even become headboards in the bedrooms, sometimes extending beyond the walls, creating partitions and creating a sense of lightness.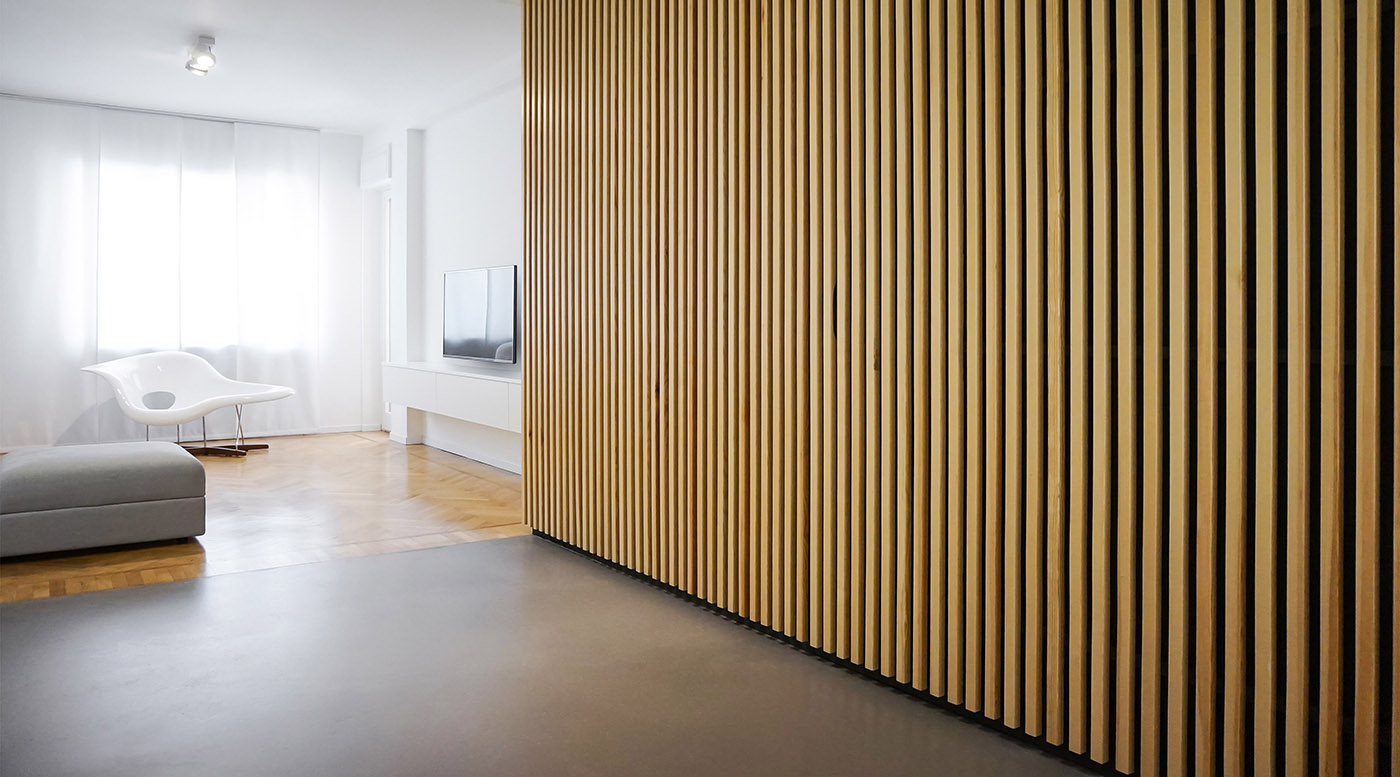 Gallery