Alessandria, Italy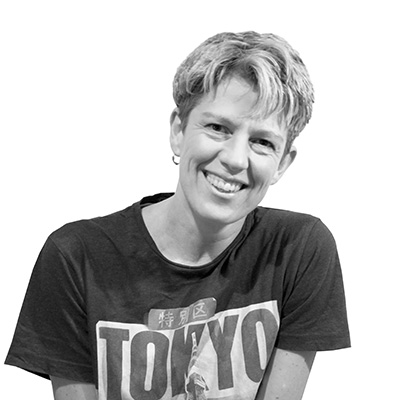 Christiane Bürklein
German, degree in languages and literature at University of Genoa, Italy, mother of two.Living in Italy since 34 years with 25 years experience as linguistic consultant, translator and mediator.
Although I didn't study architecture, I managed to make a profession out of my passion for this discipline. First as a language consultant for architectural firms and since 2011 as editor of Floornature, the international architecture portal where I am in charge Livegreenblog, dealing with sustainable architecture. I was involved in the organization of the annual international architecture competition Next Landmark and related events and exhibitions. Since May 2020 I am also the host of the new architecture podcast launched by Floornature, All Good Vibes.
I'm PR and Communications Manager of German photographer Ken Schluchtmann (diephotodesigner.de). In 2015 and 2016, I organised his exhibition "Architecture and Landscape in Norway" in different places in Germany (Rudolstadt, Stuttgart – with the patronage of the Norwegian Embassy in Berlin), in Italy (Milan - with the patronage of the Norwegian Embassy in Rome) and Beirut, Lebanon, culminating with the exhibition from October 2018 - January 2019 at the Norwegian Embassy in Berlin.
I was consultant of the University of Pisa, DESTeC, for the International Summer School "The city and water" 2015, 2016, 2017 where I contributed to the organization of the workshop, communication and fundraising.
Together with the other members of the Floornature portal since 2015 I participate as a lecturer in workshops and conferences on communication strategies for architects, with particular attention to personal branding and the use of social media.
With the FuBULous Team, led by Hebert Wright, I was nominated among the 5 finalists (from 71) for the curatorship of the Architecture Triennial of Oslo 2019.
I work as a consultant for companies in the Italian construction sector (ANCE), creating their communication and events strategy and collaborating with other professionals to achieve my goals.
Since February 2019 I'm part of MVRDV's PR office in Rotterdam.