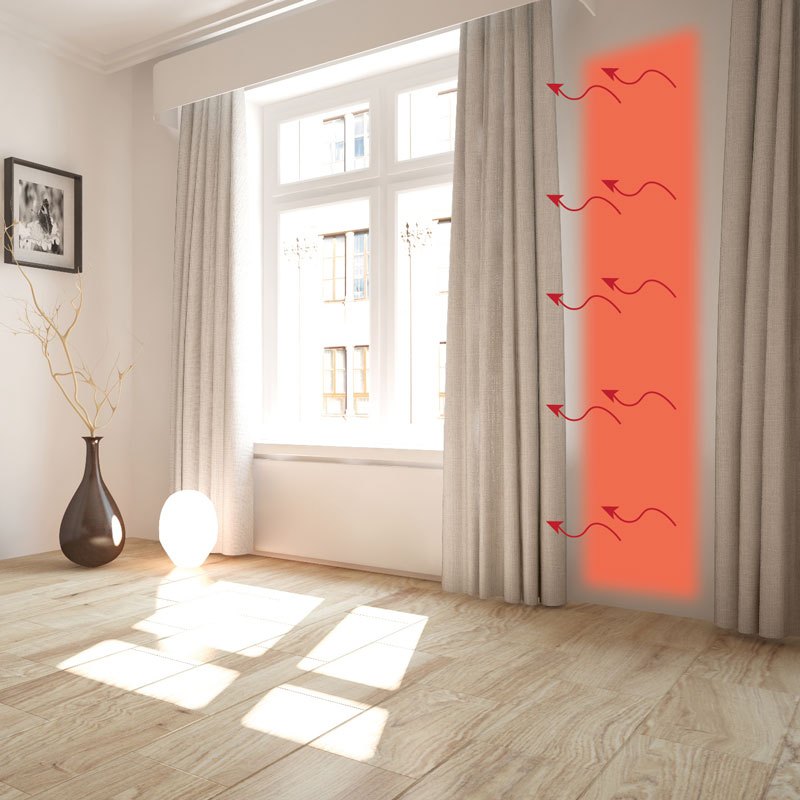 E-Membrane Wall Radiant Heating System
The Easytech company proposes e-Membrane Wall, an innovative and revolutionary electric heating system that can be installed also in counter-wall, performing in new buildings and revolutionary in the field of restructuring.
FEATURES
The e-Membrane Wall system provides a thermal radiant membrane with fiberglass, covered with a polyimide protective sheath. The conductive materials are of the highest quality, and the fiberglass mesh prevents cracks and breaks. The system has a total thickness of 5mm, it provides simplicity and speed of installation without comparison, with minimum installation costs, as well as low consumption compared to a traditional water system. The counter-wall, in fact, as well as improving the insulation of the building, allows you to immediately perceive a sense of well-being, reaching operating temperatures with extreme rapidity. Each environment has an autonomous system that heats only when needed, maximizing performance and also reducing consumption in this way, does not change humidity and does not move the air, heating it by radiation. The connection to the gas is not necessary, and respects the environment, using neither combustion nor water.
GALLERY