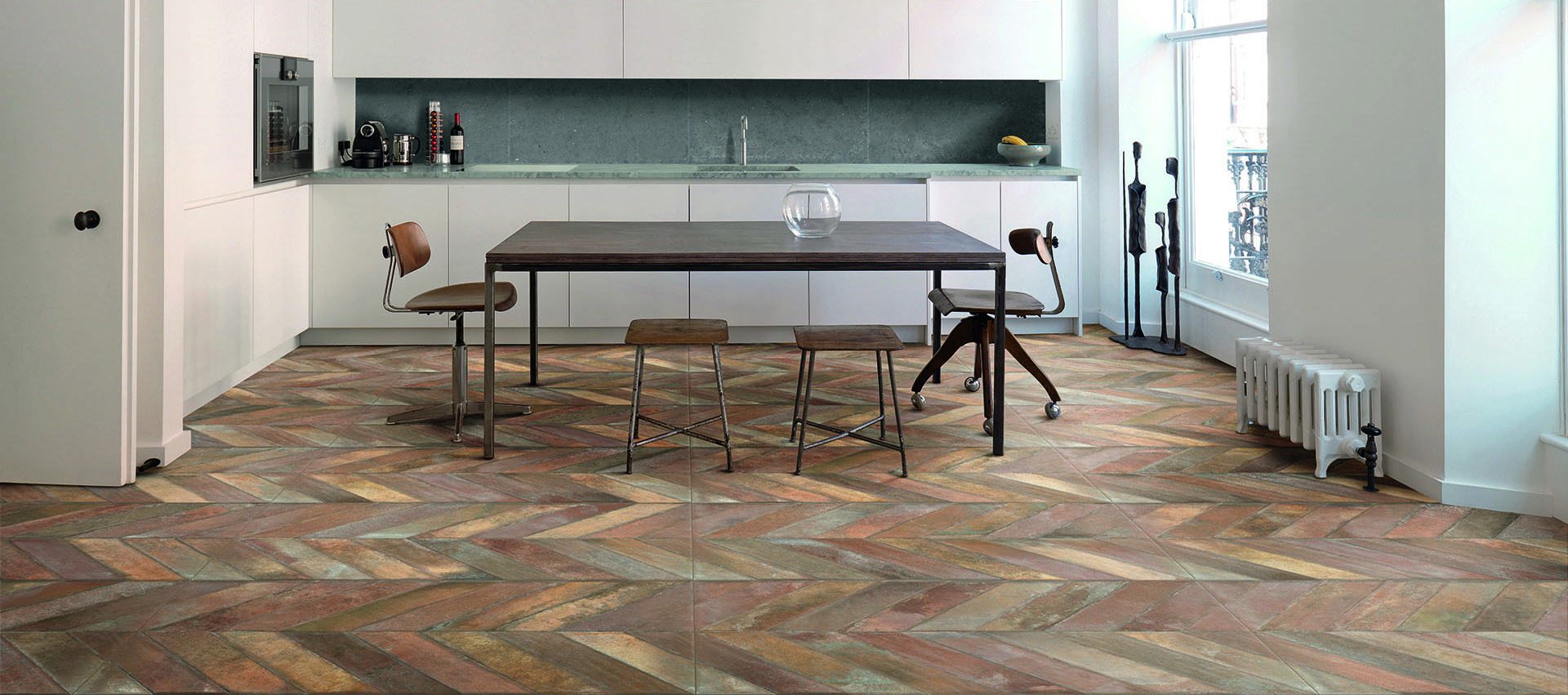 Floors
Iris Ceramica suits all needs, our products are the right solution in all contexts, from the tiles used to personalize homes, to the large panels used to floor vast surfaces.
Iris Ceramica's floor collections feature an incredibly wide range of different materials: diverse solutions that take inspiration from traditional floors and reinterpret them in a contemporary key. The multitude of colors, textures and shapes provide absolute freedom of choice when it comes to planning any kind of space, whether residential, commercial or public.
Today more than ever, homes, offices and public spaces need increasingly more resistant and safe materials, straightforward to install and maintain, hygienic and easy to clean, even with eco-friendly, non-aggressive detergents. Sustainability has always been one of our main priorities and our products are the result of years of technical experimentation with the aim of creating new design trends, producing ceramic and lacquered porcelain stoneware and hundreds of different items, which have allowed us to become leaders in our sector.
With its products, Iris Ceramica exports the worth of the "Made in Italy" brand around the world, constantly creating new ceramic flooring solutions of great technical and aesthetic value, as attested by the many international awards.
Each floor collection owes its distinctive character to the variety of colors, shapes, and visual stimulations. Surfaces become the real protagonists of unique contemporary rooms, increasingly more sophisticated and stylish. Surfaces that have an eclectic and cosmopolitan character, functional and easy to combine, especially with trendy furnishings and accessories, in particular those of vintage inspiration.
GALERIA