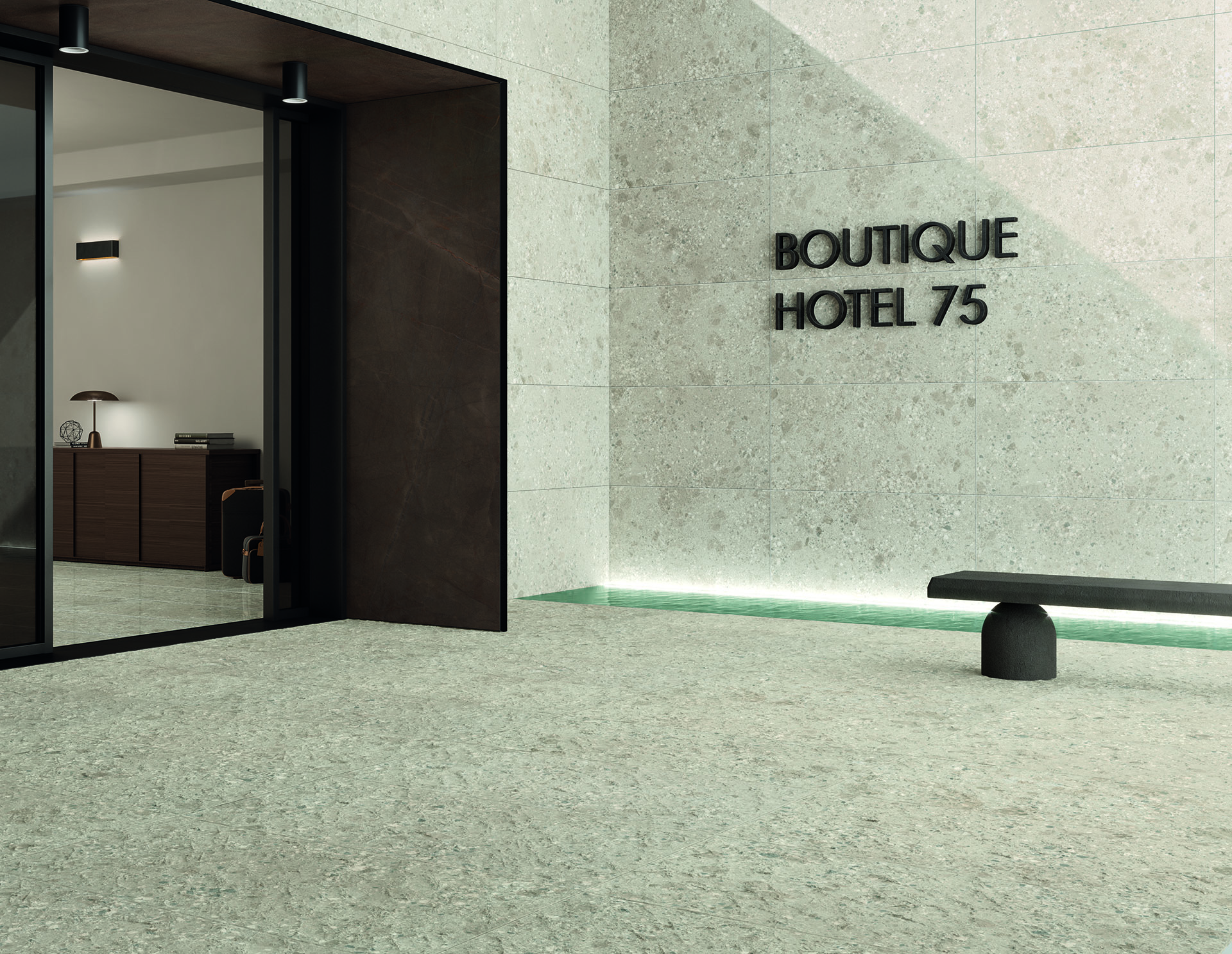 Floors and Wall Covering
Ariostea's mission is to combine the high-quality technology to the unique beauty of nature, the Italian creative genius to the constant attention to the environment, proposing aesthetic stimuli and emotions able to improve the most fine quarry materials.
The compactness and structural uniformity of Ariostea products ensure their exceptional resistance to abrasion, flexure, frost and chemical agents, and therefore make them ideal for any application, whether for floors or for walls. The tiles can be laid in areas subject to intensive use, put to a whole range of external applications (5High-Tech Natural Stones and High-Tech Woods are among the most sought after) and used in architecturally impressive buildings where tiled floors have to blend gracefully in with stylish surroundings.
Ariostea tiles are solid, frost-proof and resistant to chemical and atmospheric agents. They are therefore a guarantee of stability and long-lasting durability. They are suited to any environment inside or outside as they maintain their same technical and aesthetic properties over time and do not require maintenance, saving you considerable time and energy.
A virtually insignificant degree of absorbency means Ariostea high-tech materials are practically impregnable to stains and dirt, able therefore to preserve their beauty over time. This makes it much easier, more economical and ecological to look after an Ariostea floor or wall, saving you time, energy and expense.
Ariostea technology therefore recreates materials in keeping with age-old history, culture and taste, while also enhancing their performance (due to constant innovation), broadening their applicative potential and aesthetic and technical qualities on an exponential level.
Computerized electronic management of the production process guarantees a long-lasting structural quality and an aesthetics that is rich, naturally but controlled variable. Innovative technical solutions enable random variation in the veining and blends of colours, avoiding all repetition: each tile is unique, different from all the others, with its very own veining that courses all the way through exactly as intended by nature.
The squaring and grinding in a single manufacturing process (single calibre) to which are put all of Ariostea high-tech materials, regardless of finish, guarantee not only constant quality in terms of the finished products' dimensions (vastly simplifying the design and processing of all the tiles) but also enable the combination of different surfaces and materials. This standard of quality also permits modular installation in the many sizes, aided moreover by the uniform thickness of the various materials (single thickness).
GALERIA