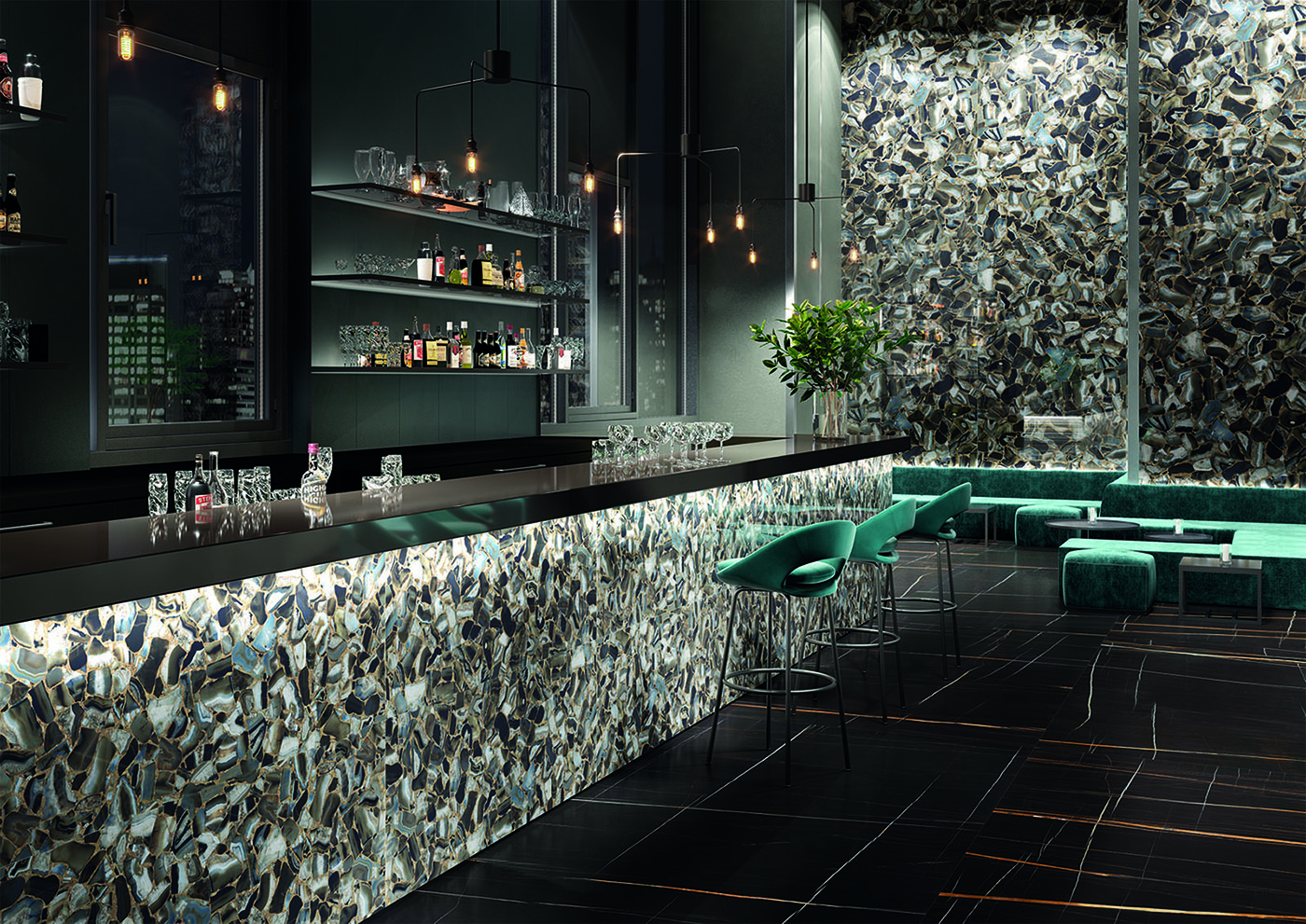 Maxfine large slabs
Maxfine offers a very rich variety of material effects in technical ceramic material with minimal thickness, to deliver the right inspiration for every project, never settling for second best. Every material is a prototype of beauty: marble, onyx, metal, stone, concrete and a variety of solutions in sophisticated design.
A material so innovative that it breaks down the boundaries between surfaces for architecture and furnishings. Strength plus light weight, huge sizes and slim thickness: for wall and floor coverings, furnishings and finishes. Not just surfaces.
Technical ceramic tiles up to 300x150 cm in 6 mm thickness. Uniform, eternal, immune to attack, large, slim and perfectly beautiful. Modular sizes, not just for any floor and wall covering but also as a design finish. With Maxfine large tiles, everything is feasible: from the walls of a skyscraper to a garden table. Surfaces that deliver countless benefits, not only in terms of looks but also with regard to high product hygiene standards and extremely easy cleaning.
In fact, the MaxFine range sets out to combine the versatility of use and convenience of large tiles with exquisite design, to create iconic, timeless products. An aim clearly reflected by the over 70 different refined design solutions available, with a high degree of size customization. A new covering concept for contemporary architectural projects, embodying all the potentials of porcelain stoneware in a product of unrivaled performances and looks.
Lightness, resistance and ductility make Maxfine large tiles the benchmark product in the ceramic market, as they redefine the way spaces are perceived, connect interiors and exteriors, and reduce grout lines and visual obstacles to a minimum, adding value to contemporary design schemes of all kinds.
GALERIA