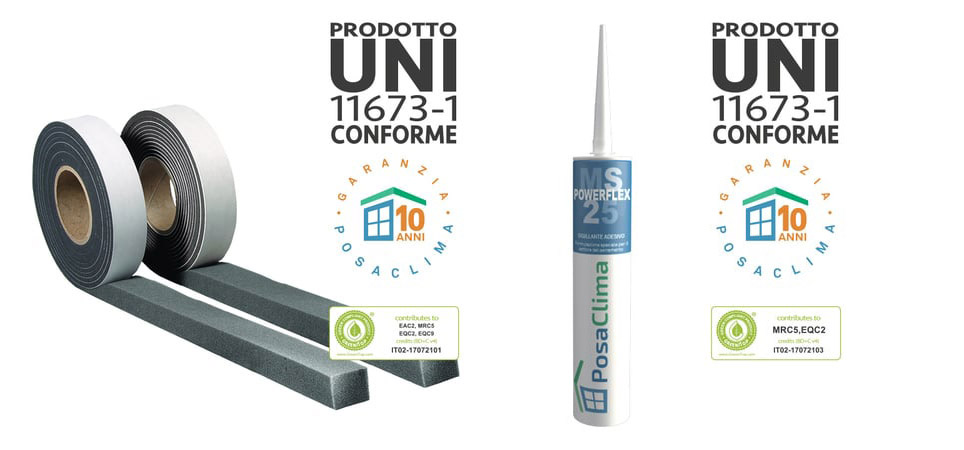 PosaClima premium Plus: the laying system guaranteed for 10 years!!
The PosaClima system improves living comfort and protects your investment on windows and doors with a 10-year guarantee: the system involves the use of materials such as thermo-expanding tapes, MS Polymer-based fluid sealants and guaranteed PVC foam tapes by the manufacturer for 10 years in conditions of maximum exposure.
But what does it mean to install the windows with the PosaClima Premium Plus system guaranteed for 10 years in the conditions of maximum exposure? It means that the sealing performance of the installation joints (frame-counterframe) made with this system will be guaranteed for 10 years from the date of execution against any infiltration of rainwater and against air leaks (drafts) greater than 0.47 m3 / ml-h, at a pressure of 100 Pascal, corresponding to the maximum air tightness class (class 4) for the openable joints.
Similar performance is normally impossible to achieve for such a long period using traditional foam and silicone based laying systems. At the end of the work, a real certificate of guarantee is issued with which we formally undertake to respond to what has been promised.
GALERIA