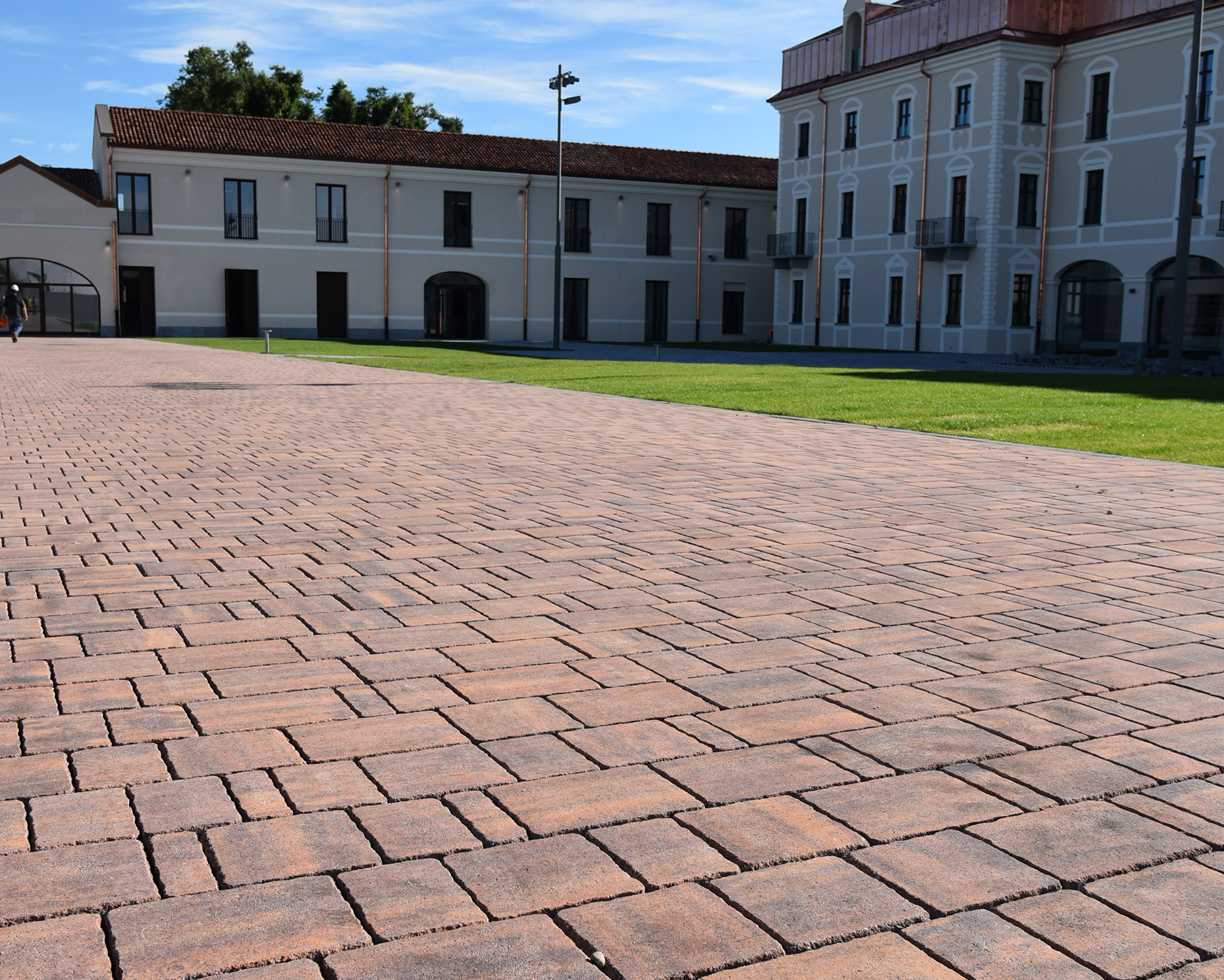 Self-locking Blocks and Plates
The Pavesmac company offers self-locking blocks and flooring plates, with various characteristics, which can be chosen according to your needs.
Characteristics
"Double mix" and "single mix" blocks and slabs, obtained by vibrating the concrete according to UNI 1338 standards with high-performance cements and selected aggregates, can be differentiated by the different finishes. The Double Layer Quartz finish, with a 5mm thick layer of coating, is made with highly selected quartz and with high resistance to abrasion and freeze / thaw phenomena, the Risaltata finish, characterized by the same resistance, also with a layer of carry-over of at least 5mm, made with the use of carefully selected granites, basalts and quartz, in the mixture of which marble aggregates must not be used, and finally the A Spacco finish, which will aim to give the artefact an appearance very similar to stone natural and at the same time highlight the precious aggregates present in the mixture. The products can be treated with superficial processes such as antiquing which, through careful mechanical processing, give the solid the effect and charm of a natural stone, without affecting characteristics and performance. Among the surface treatments to which the products can be subjected, there is the Stone Tech system, a treatment that through the use of chemistry, gives the blocks a very high degree of impermeability, drastically reducing the phenomenon of efflorescence and the effects of freezing / thawing .
GALERIA