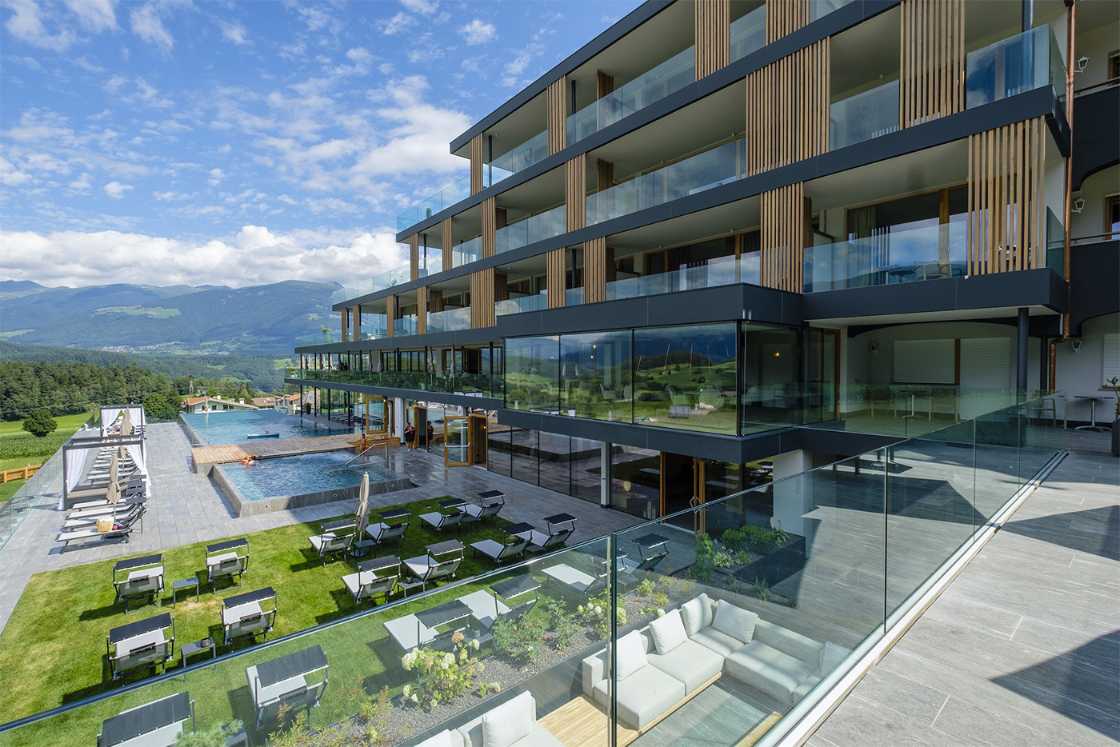 Glass balustrades | Garda AP
Garda AP - EMBEDDED IN THE FLOOR
Garda AP is the minimalist version of the product line, featuring essential design capable of offering a contemporary aesthetic and clean formal lines. It provides maximum transparency thanks to the absence of visible elements to meet every architectural need.
FEATURES
The profiles are made of extruded aluminum with a fixing system that uses adjustable clamps for the glass. The covering casings undergo an anodization treatment (20 microns), providing a finish with aesthetic and protective characteristics suitable for exposure to aggressive urban or marine atmospheres, or they can be painted according to RAL charts. Applications include residences or condominiums, fencing, terraces, pool edges, mezzanine areas, hotels, shopping malls; even in stadiums or sports centers, glass railings ensure maximum transparency and strength without obstructing the view of events.
GLASS
The Garda AP balustrade system can accommodate various thicknesses of laminated and tempered glass, optionally with Cleaner treatment, making the surface highly water-repellent and significantly reducing maintenance and regular cleaning. Each solution can be combined with LED lighting to create a captivating nighttime illumination effect. At the top of the glass panels, a Mini, Round, or Compact handrail can be installed in different finishes and color variants.
CUSTOMIZATION
To meet every design need, all components of the balustrade system are customizable according to contemporary architectural requests. The casings are available in different finishes and colors, with anodization treatment or powder coating according to RAL charts. Laminated glass can be customized in infinite color combinations, transparent or with adjustable opacity, with the possibility of printing creative designs on the panels.
SAFETY
All products in the Garda system meet high safety standards. Garda AP has been tested in laboratories accredited by the Ministry of Public Works and has passed dynamic and static load tests up to 4.5 kN/m (450 Kg/m).
GALLERY