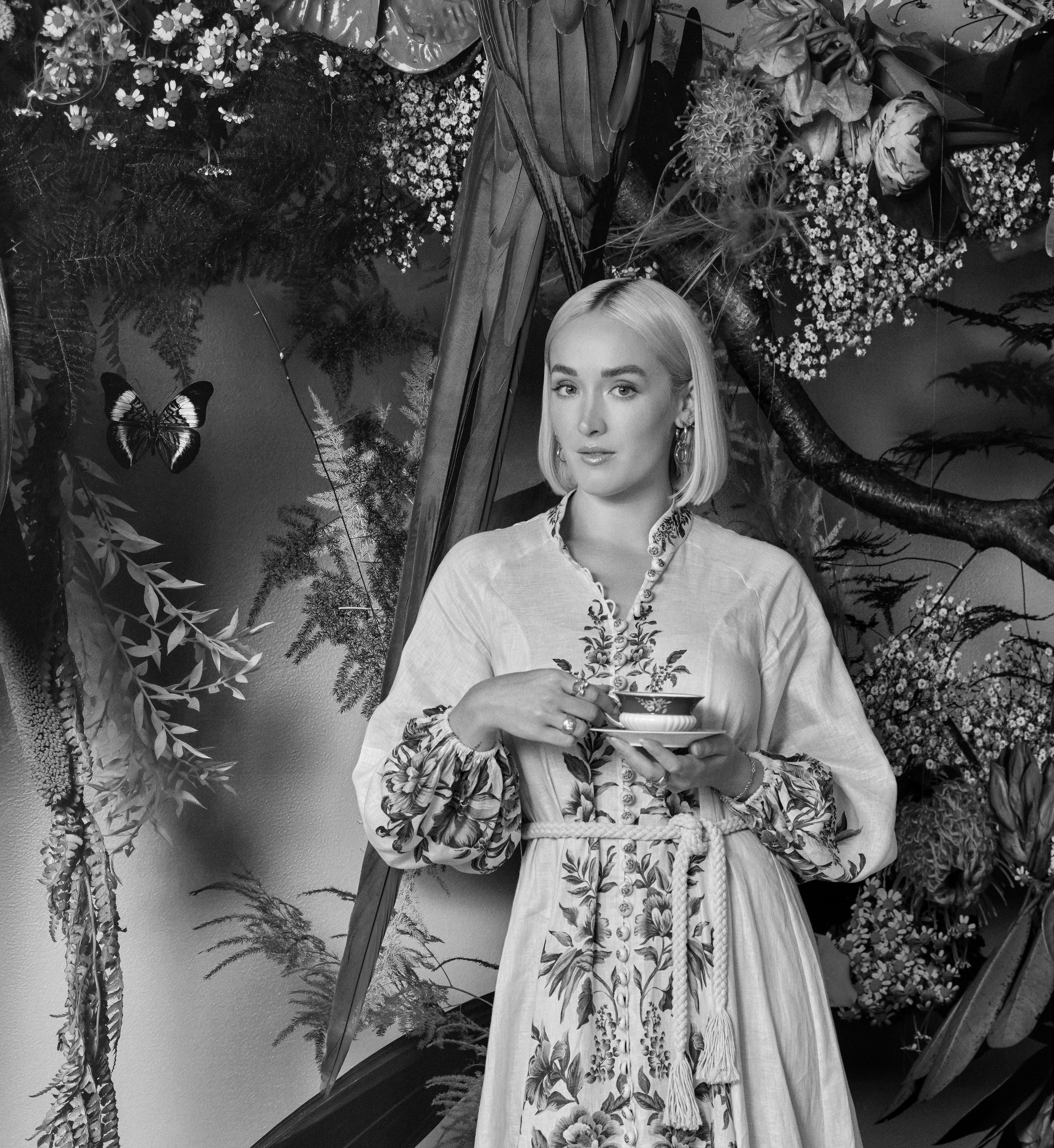 Claire Luxton is a British contemporary multidisciplinary artist working with photography, installation, poetry, and painting, and is represented by MTArt Agency. After receiving a BA (Hons) in Fine Art from Goldsmiths University of London, Luxton created a challenging series of self portraits and sculptures, pushing her emotional and physical boundaries by becoming both the subject matter and the materiality.
Her work explores the delicate equilibrium between humans and nature, and the ominous undercurrents of her work oscillate between constructed femininity and alluring vulnerability, seducing the viewer with intrigue and uncertainty. Luxton's work draws on both the modern anxiety of society and the environment; each portrait, painting, and accompanying poetry, becoming an exploration of isolation, desire, and uncertainty.
In 2015 Luxton's exploration of human fragility, physicality, and the female form culminated in her first solo exhibition, Avalon. This was followed by her second solo exhibition, BOTANICA, in 2017. The artist's work has been shown in London, Miami, and Singapore, including exhibits at The London Art Fair and Art Basel.
Claire Luxton's work is regularly featured in leading international art, culture, and fashion publications including Harper's Bazaar, FLUX Magazine, Glamour Italia, The Saturday Telegraph Magazine, and Blogosphere Magazine.
Commercial commissions have been received from Crown Estate, Regent Street (2021), United Nations x Artivive (2020), Adobe Creative Cloud (2019), Swarovski (2019), Birmingham Royal Ballet (2018), and McQueen (2017).
Solo exhibitions include L'Occitane, House of Luxton (2021), Christie's Collectors Club (2020), Botanica (2017 - 2019), and Avalon (2015 - 2016).
Luxton's work has also been exhibited at Paris Photo Off, Paris (2020), The London Art Fair (2018), Art Basel, Miami (2016), and Serpentine Gallery, London (2015).