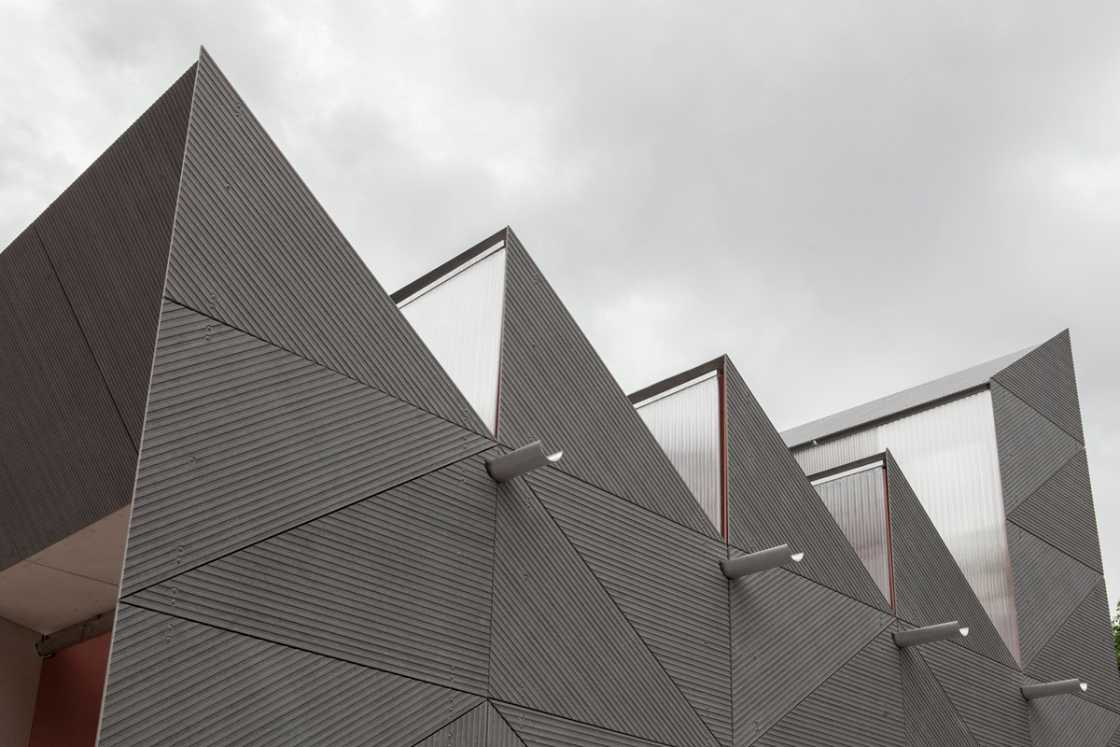 Panel coloured in mass with 3D effect
EQUITONE is the range of large-format, thin, lightweight and other performance ecological fibre cement sheets designed for the construction of ventilated facades. A "ventilated wall or facade" is a structure composed of the following elements: an external covering (anchored to the substructure), an air chamber, a wooden or aluminium substructure and finally an insulating material installed close to the masonry. The air circulation in the space between the two walls guarantees high performance, living comfort and energy savings in the building.
CHARACTERISTICS
EQUITONE [line] is a fibre cement panel coloured in mass without painting. The main feature of this panel is its 3D finish that creates interesting effects of light and shadow. In fact, the lines of the carving with the passing of the hours of the day, make the material look different while enhancing the different shades of the fibre cement. The possibility to see the texture of the raw fibre cement between the carving lines, the presence of thin polishing lines and the small white spots on the surface give the slab a very natural look. EQUITONE [line] is available in three colours and has a width of 1220 mm, a length of 2500/3050 mm and a thickness of 10 mm.
GALLERY