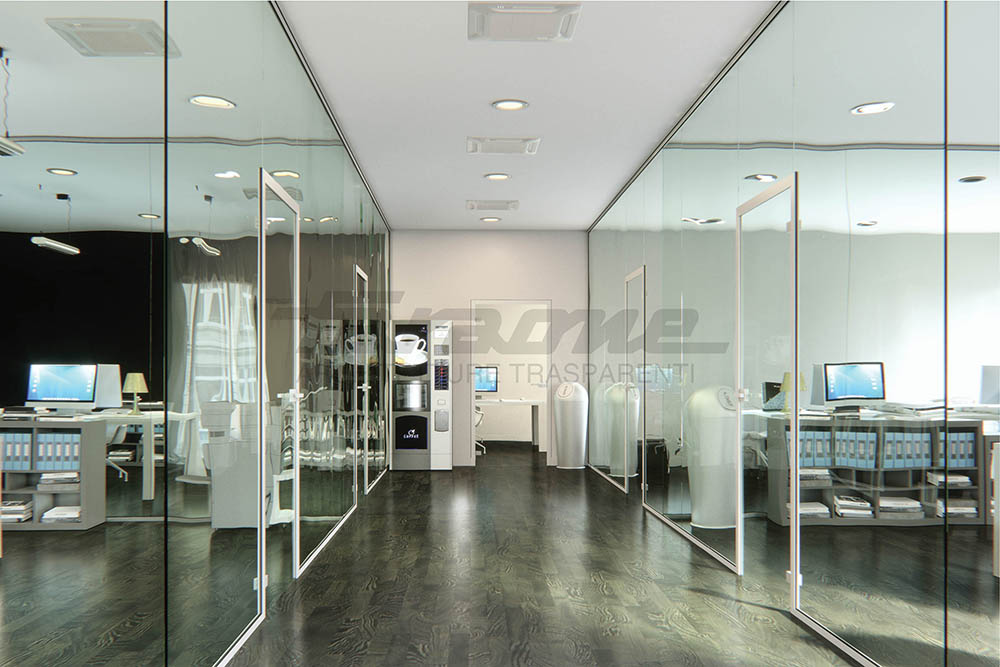 Glass walls and partitions
An extensive list of accessories and systems for separating rooms: sliding doors, swing doors, automatic doors, electronic doors, all-glass walls. The Faraone range of doors offers a large number of aesthetic solutions to guarantee long-term reliability. The company operates through an ambitious design process and continuously strives to introduce functional innovations and provide products that offer lasting performance. Transparency, reflections and colours are elements that blend dynamically into the environment. A scenario that combines technological innovation and stylistic diversity, creating excellent solutions for any environment.
CHARACTERISTICS
Spazio is the complete system of aluminium profiles with minimal sections and many accessories needed for assembly without any processing, complete with hydraulic hinges with automatic door closing or manual hinges. Created to integrate into the environment with a single line, it can also be used individually in its own door compartment.
GALLERY