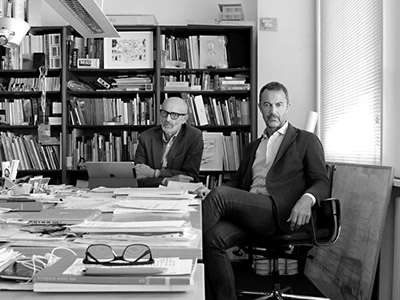 GEZA Architettura
Via Feletto 102/2, 33100 Udine (UD)

Established in 1999 by Stefano Gri and Piero Zucchi, GEZA Architettura is a multi-disciplinary architecture studio that focuses on the perfect balance between Ideas, Beauty and Functionality
According to GEZA the project implies to design the SPACE (Architecture) within its ENVIRONMENT (light and landscape) through the seasons of TIME. Our architectures strive for new meanings while creating new identities.
Over the years the studio specialized in architecture projects, urban planning, interior and product design, developing a signature style that is based on a unique point of view and sensibility in regard to the context, the materiality of the details and human-centered solutions. Always towards a poetic dimension.
The main focus of the studio is around the industrial architecture in relation to the landscape, in a new way of conceiving the work spaces.