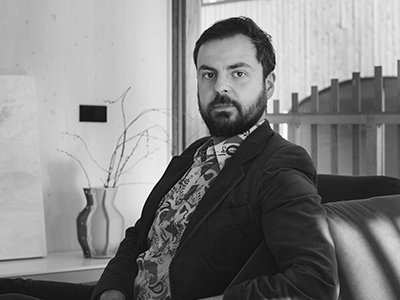 GG-loop
Veemarkt 44A, 1019 DD Amsterdam

Established in 2014, GG-loop believes that design is not simply about creating functional objects and spaces. Instead, design should tell a story, taking its user on a journey. GG-loop tackles design challenges with this in mind, articulating a vision for projects that is at once future-forward, organic and refined. At all times in the design process, GG-loop places the end-user front and centre.
GG-loop's realized projects include Freebooter (2019) and The Seed of Time (2015). The studio won awards such as the Frame Award (NL), the WAF Award (UK), and the Best of Year 2019 Award (NY).
GG-loop was founded by Giacomo Garziano, a graduate of Facolta' di Architettura di Firenze (2008). Garziano has more than 10 years experience working for studios like NIO Architecten and UNStudio on projects ranging from product design to large scale urban planning and design projects for the real estate, retail, infrastructure and culture industries. Major projects to date include the Doha Metro and the extension of the Contemporary Art Museum in Prato, Italy.