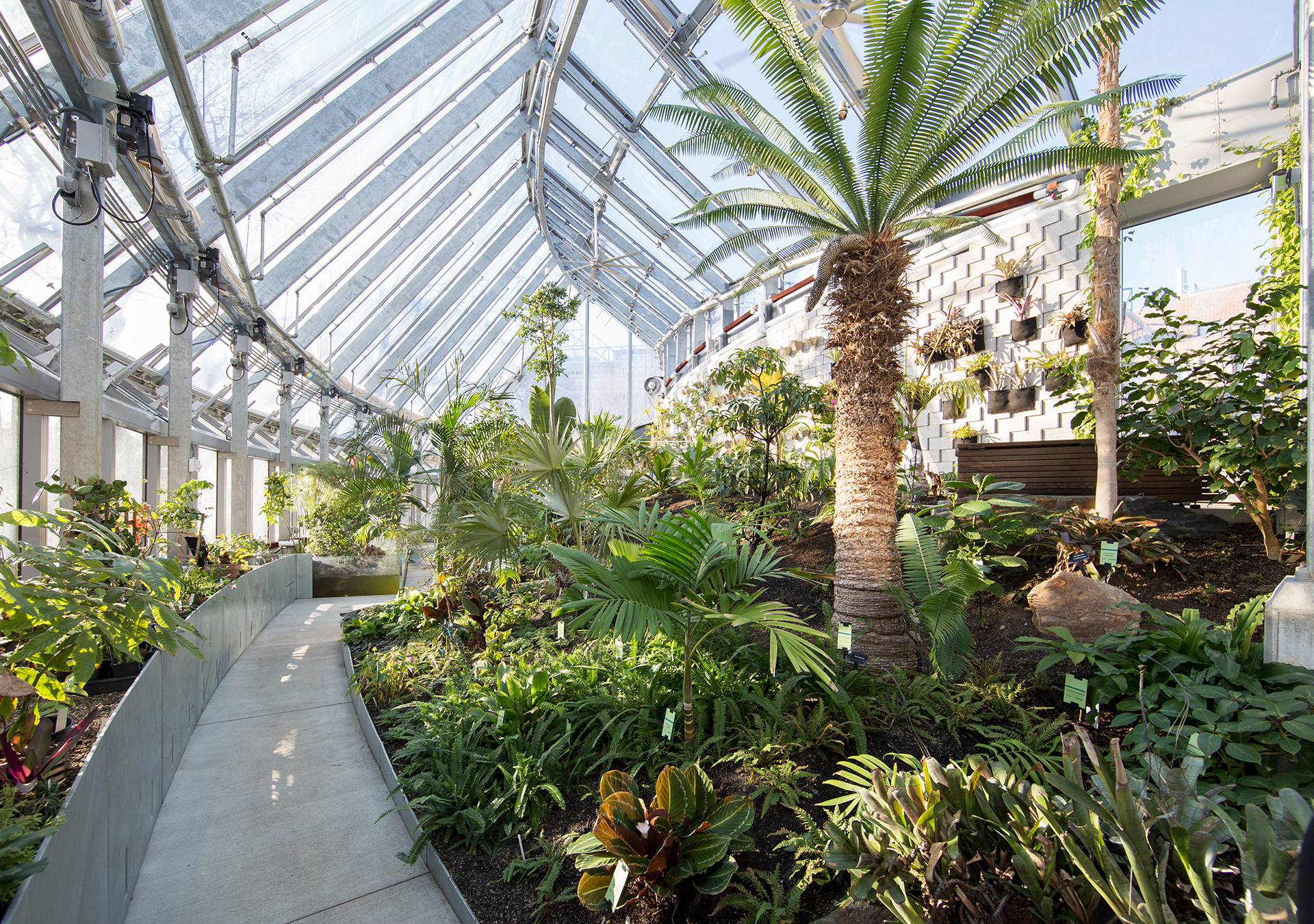 Global Flora Conservatory, a dynamic space brimming with diverse vegetation
The design of an internationally renowned botanical greenhouse at Wellesley College in the United States is awarded best project by the Architizer A+Awards 2021 jury, reinventing the autonomous greenhouse typology by harnessing renewable resources and energy
The design of Global Flora Conservatory, conceived by U.S. architecture firm Kennedy & Violich Architecture, in collaboration with an interdisciplinary team at Wellesley College led by Kristina Jones, a professor of botany and director of the botanical gardens, and Cathy Summa, a professor of geosciences and director of the Wellesley College Science Center, incorporates a curved building form that follows the path of the sun from east to west, while hooking into the hilly topography of the Wellesley Campus
Kristina Jones says, "Global Flora builds on the rich history of botanical education and research at Wellesley College, founded in the 1920s by Dr. Margaret Ferguson, who championed the importance of interdisciplinary botanical education as a center for the intellectual life of the College. The new space will be an extraordinary platform for student involvement with nature and the systems thinking that underlies progress in sustainability"
The architecture integrates innovative sustainable passive and active systems to meet the Net Zero Water criteria of the Living Building Challenge, maximizing solar heat gain in winter that is captured through the thermal mass of a wall. In summer, the eco-friendly ETFE skin allows for the biomes to be completely cooled through natural ventilation
"The Global Flora project is the first greenhouse designed in a vertical section," said architect Sheila Kennedy, FAIA, principal of KVA Matx. "The need to accommodate trees of different heights produces a dynamic and variable interior space that works in conjunction with the configured terrain of the site topography. This provides different spatial experiences of plant form that are revealed as people move through the biomes slowly."
Gallery