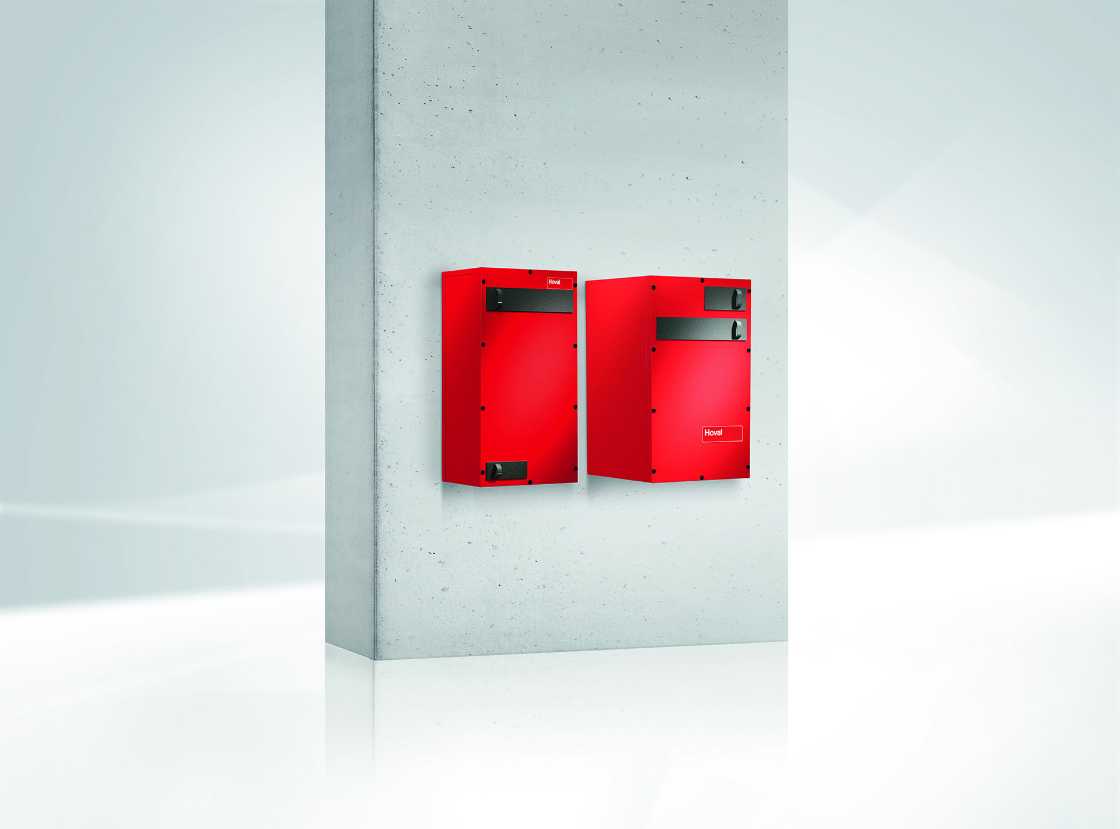 Controlled mechanical ventilation | HomeVent®
The company Hoval offers a HomeVent Controlled Mechanical Ventilation system, aimed at recovering heat and humidity for every need. Thanks to these new products, an optimal climate is guaranteed in all environments: the outside air is filtered and then heated and moistened.
CHARACTERISTICS
Among the various systems of Controlled Mechanical Ventilation, the company Hoval offers different options according to your needs. For small homes, the company offers HomeVent® comfort FR (150), small in size, extremely thin but no less efficient. The HomeVent® comfort FR (201), (251) and (301) system is beautiful and compact, capable of filtering and moistening the outside air, generating clean air that guarantees a feeling of well-being as if you were outdoors. Thanks to the air pipes of the HomeVent® FRT (251-451), which can be rotated and positioned at will, the system is extremely compact, small enough to be placed in a cabinet in compliance with EU standards. Finally, Hoval offers HomeVent® comfort FR (500), with unique functional and construction advantages, for villas, large single-family houses, offices and high-class commercial spaces. It is a fully automatic, draught-free system that completely filters out harmful substances present in the air, including odours, and thus recovers the heat and humidity that would be lost if the windows were opened.
GALLERY