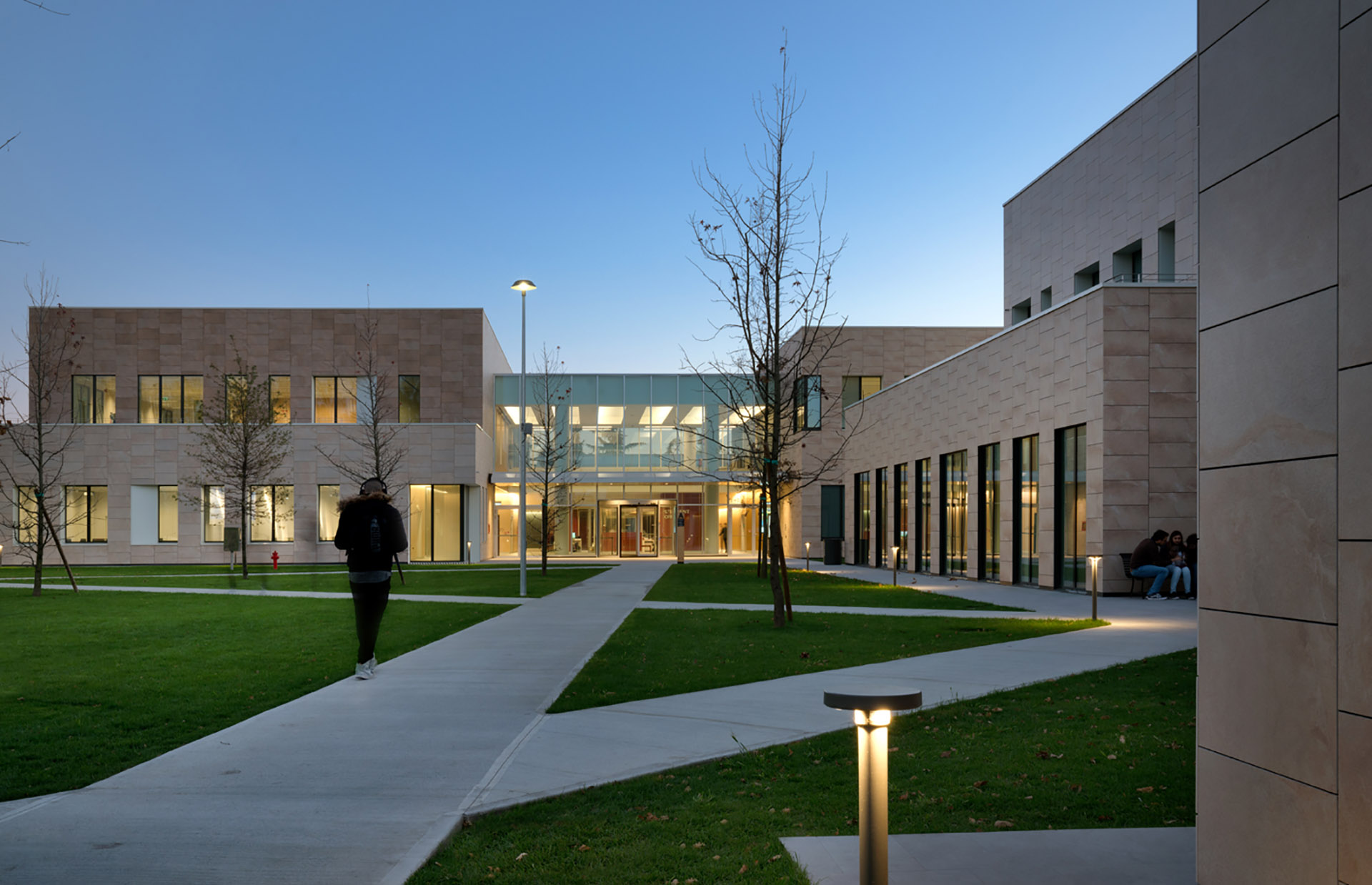 "Humanitas Campus: architecture for the so-called know-how society"
Architect Filippo Taidelli's project for the Humanitas Campus in Rozzano (MI) interprets the values of Humanitas in spaces that combine avant-garde, beauty and functionality
The architecture of the Humanitas Campus interprets the new and different needs of the world of health, whether in the dimension of care, learning, research, social relations and recreation, responding to new study systems, rhythms, cultures and different functions. The result is fluid, hybrid, permeable, flexible and sustainable spaces. Environmental sensitivity is in fact the basis for the design of all the spaces, which are designed with a view of reducing energy consumption and optimising the site's natural resources
"The project should give a bright, welcoming dress to the various functions, creating an environment that is a natural habitat for the students, a fluid place capable of combining the flexibility required by the new teaching methods and the necessary hospitality of the services on a contemporary campus," says architect Filippo Taidelli. "I am convinced that the new frontier of design will be played out on the interface between man and machine, on man's sensitivity in creating an enclosure which, in addition to the essential technical performance required by machines, is also capable of evoking strong emotions
With its pioneering and innovative spirit, Humanitas has integrated clinical, research and educational activities from the outset. Architecture is the language of synthesis that links each of these souls, while giving an aesthetic, physical, functional and symbolic dimension to a design that places man at the centre
For the first time a volume, published by Skira, brings together the visual and conceptual evidence which describes this original and distinctive approach to the world of medicine: "Humanitas Campus: an architecture for the know-how society"
Gallery