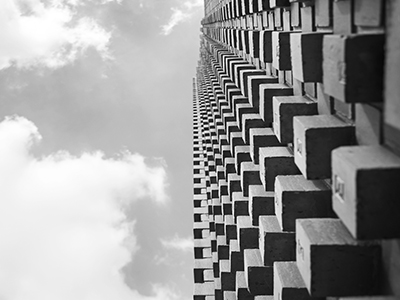 Kamat & Rozario Architecture
1, Balaji Layout, Cooke Town, Bengaluru, Karnataka 560084, India

Kamat & Rozario Architecture: "Our work is an expression of our beliefs.
Unchartered paths excite us.
We react instinctively to a design problem. There is no formula and we don't have a style.
We debate and argue galore. But at the end of a sore argument usually emerges a great idea.
Nothing surpasses that moment in a process when a beautiful idea is born. Not even chocolate cake.
We love chocolate cake.
Process in design is of paramount importance – even if it means we ended up exactly where we started.
We believe in strong ideas. Ideas that are native to their context. They automatically become unique!
We believe that originality is a byproduct of integrity.
We love this planet. We believe that being green means being receptive to the climate and to available materials.
We believe that light is also a material.
We don't hire people we can't be friends with.
We remain true to our clients and to the contractors we work with.
We like to keep it simple. Simple.
Kamat & Rozario Architecture was set up in 2007. We are a multi-disciplinary, award-winning team of Architects in Bangalore offering services in architecture, interior design and furniture design."