Modena, Italy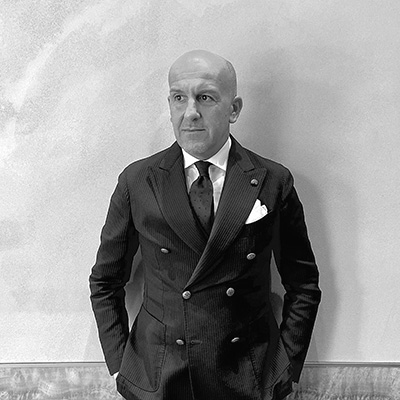 Massimiliano Nasi
My name is Massimiliano Nasi and I live in Modena, the city where I was born and where I completed my foreign language studies.
Throughout my career, I have had the opportunity to live and work in England at first, and then in Germany, specifically in Münster, before joining Iris Ceramica Group in 1996.
While working for Iris Ceramica Group, I had the chance to take on several commercial roles and, together with the company, to work towards my career goals. As a result, in 2007 I was appointed Commercial Manager for Germany and Switzerland for the Iris Ceramica and FMG Fabbrica Marmi e Graniti brands.
In the German and Swiss markets, the Iris Ceramica and FMG brands collaborate with promoters and together, on a daily basis, we assist architectural firms, design studios, installers and construction companies in choosing the most suitable technical solutions depending on the intended use of each building.
In my spare time, I really enjoy visiting modern and contemporary art exhibitions, mountain biking in the Modena Apennines, and scuba diving off the small island of Capraia in the Tuscan archipelago.




Mein Name ist Massimiliano Nasi. Ich wurde in Modena geboren, wo ich bis heute wohne. Ich habe in dieser Stadt meine schulische Ausbildung in Fremdsprachen absolviert.
Während meines beruflichen Lebens hatte ich Gelegenheit, zuerst in England und dann in Deutschland, genauer in Münster, zu leben und zu arbeiten. 1996 kam ich dann zur Iris Ceramica Group.
Innerhalb der Iris Ceramica Group hatte ich verschieden Funktionen im Vertrieb über und konnte zusammen mit dem Unternehmen beruflich wachsen. 2007 wurde ich zum Vertriebsleiter für Deutschland und die Schweiz für die Marken Iris Ceramica und FMG Fabbrica Marmi e Graniti.
Auf dem deutschen und schweizerischen Markt arbeiten die Marken Iris Ceramica und FMG mit Promotoren, die sich gemeinsam mit mir täglich darum kümmern, Architektur- und Planungsbüros, Fliesenleger- und Baufirmen bei der Wahl der technischen Lösungen zu unterstützen, die für die endgültige Verwendung jedes Gebäudes am besten geeignet sind.
In meiner Freizeit besuche ich gerne Ausstellungen moderner und zeitgenössischer Kunst. Ich fahre gerne mit dem Mountainbike in den Bergen, insbesondere im Apennin im Gebiet von Modena, und ich tauche vor einer kleinen Insel des toskanischen Archipels mit dem Namen Capraia.