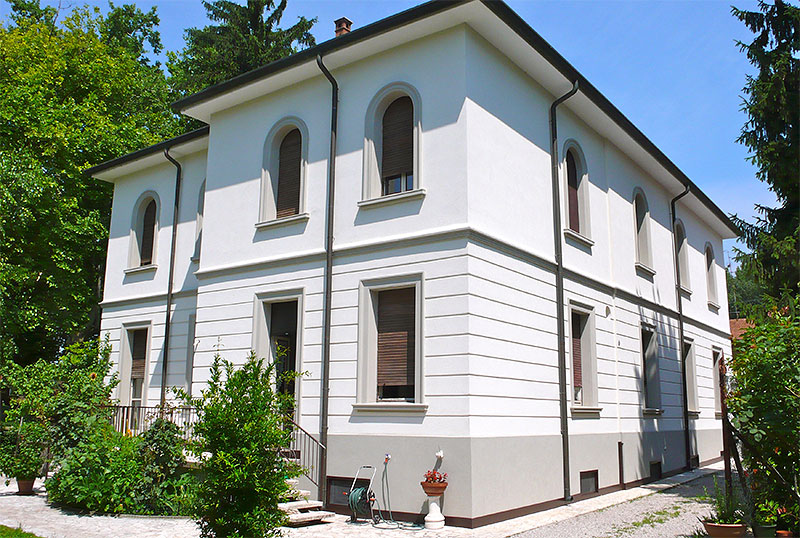 Decorative elements for windows and façades | Poliarmodec
Poliarmodec is a shaped EPS element covered with elastomeric cement to create façade decorations or replace architectural details. It can be supplied in standard versions, as in the catalogue, in various sizes and shapes, or it can be realized on a customer's project. These types of products are covered by a cement mortar applied on the exposed surfaces in two different ways because of the size, the shape of the product and the mechanical characteristics required. All standard Poliarmodec decorations arrive on site ready for use.
CHARACTERISTICS
The infinite versatility of the shapes realizable, makes it a versatile product with multiple uses. Among the typologies in the catalogue are the eave frames, the marcapiano frames and the decorative frames for fixtures. In addition to decorative bands and the face-to-face cantonals. The type of process used during the laying process gives the product a smooth and perfectly regular surface in the section. Poliarmodec frames and decorations are extremely light and therefore do not need any special care to support them.
GALLERY