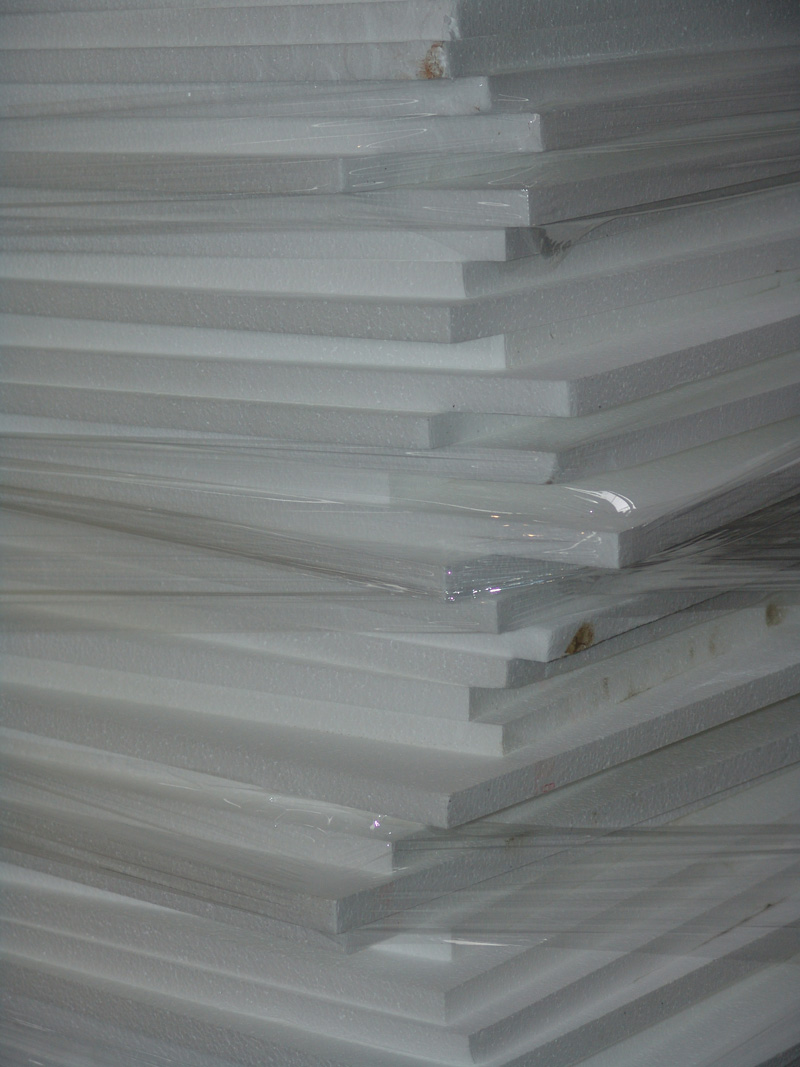 Thermo-insulating plates in eps | Poliespanso
Polyfoam sheets are sintered expanded polystyrene panels, or EPS, block-cut, suitable for all thermal insulation applications in construction even where moderate compression resistance is required. The blocks obtained from the sintering of expanded polystyrene, subjected to constant and precise quality controls, are cut into sheets of various sizes and densities. EPSi thermal insulating sheets are manufactured by Poliespanso according to EN 13163 and are classified according to the performance of resistance to compression and bending. However, they must always meet precise requirements, regardless of its use and classification, such as dimensional stability under specific conditions of temperature and humidity, compressive effort, long-term absorption of water by immersion or diffusion, resistance to frost-thaw, release of dangerous substances.
CHARACTERISTICS
Characteristics are declared in the form of designation codes with specific levels or classes. Requirements are provided for all applications and requirements for specific applications according to the type of panel applied. The Poliespanso 70 is used in ventilated spaces and in the attics, the Poliespanso 100 and 120 for horizontal cladding, such as false ceilings, attics and underfloor heating. Poliespanso 150 is generally used for coverings, in addition to Poliespanso 200. Poliespanso 250 is used for cold rooms with low temperatures and upside-down roofs.
GALLERY