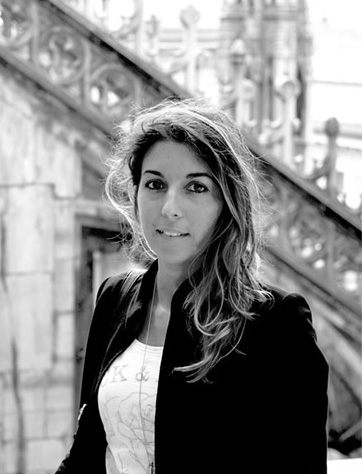 Sara Signorini
Via Paolo Lomazzo 55, 20154 Milano (MI) - Italy

Sara signorini was born in Cattolica (Rimini) in 1982.
Studied Architecture at the Faculty of Aldo Rossi, University of Bologna, headquarters of Cesena.
In 2008 he obtained a Master's Degree Class 4/S with the'Arch. Fera Francesco Saverio, speaker of his thesis in Architectural Composition "Una Pinacoteca e un Museo per Cesena – Lo spazio espositivo".
In 2010 he obtained the qualification for the Profession at the University of Parma and enrolled in the Order of Architects, planners, landscapers and Conservatives of the Order of Rimini with the number 871.
Until 2015 he worked at the Studio di Architettura e Arredamento di famiglia, dedicated to the design of Residences, Hotels and Show-rooms.
From June 2015 he moved to Milan determined to seek new stimuli starting from a Milan dressed again at Expo 2015.
For about a year she collaborates with the Architecture Studio T+T and then happens the lucky meeting with Elle decor Magazine, which allows her to get closer to interior design, to meet prestigious companies, quality, having the pleasure of observing several well-known professionals working in the field, involved in the various projects of site-specific installation of Design, such as Studio UDA, Studio Piero lissoni and Patricia urquiola, on the occasion of the Salone del Mobile and Fall Design Week.
2016 is also the year in which he decides to undertake with determination, courage and enthusiasm always, the new project ssa, Studio and Atelier to package projects tailored, passionate about Interior Design.