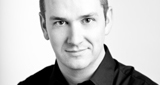 Steven Christensen Architecture, Inc.
185 Pier Ave #102 Santa Monica, CA 90405 Stati Uniti

Steven Christensen Architecture is an award-winning design and research platform launched by Steven Christensen, AIA, NCARB, LEED AP. Christensen is a registered architect, and he received his Master in Architecture from the Graduate School of Design at Harvard University in 2008. He has been a member of the design faculty at the University of Michigan and UCLA, and he has been an invited critic at several institutions including Harvard, SCI-Arc, USC, Woodbury, Michigan, and Cambridge.
Prior to establishing his independent practice, Christensen contributed to widely published and exhibited projects for firms including Preston Scott Cohen, Gensler, and CORE. His research and practice are guided by his backgrounds in architecture and psychology, with a current interest in multivalence, or the potential for design to engage a diverse audience by operating on multiple intellectual and perceptual strata. His work has been published in several journals including Architect, FRAME, Interior Design, AZURE, Contract, D+A, FORM, and a recent book entitled New American Architecture published by Metropolitan Arts Press. His work has been exhibited in venues such as the A+D Architecture and Design Museum, the Los Angeles Art Show, the AIA Headquarters in Washington DC, Contemporary Space in Athens, Greece, and the firm has been selected to participate in forthcoming exhibitions in Istanbul and Berlin
.