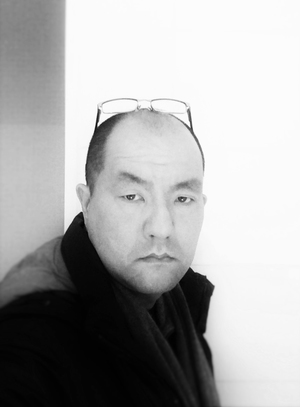 Yuuki Kitada Architect
202 W 9th St #3A Brooklyn, NY 11231 Stati Uniti

Yuuki Kitada, AIA is an architect, planner & designer in private practice in New York City. He began his career with the I. M. Pei company, Pei Cobb Freed & Partners, where he worked on such major projects as the Miho Museum, Stanford University Science and Engineering Quad and US Air Force Memorial. He was Project Architect for Kohn Pedersen Fox Associates (KPF) on the Museum of Modern Art (MoMA) expansion and the award-winning Barclay's 745 Seventh Avenue office tower in mid-town Manhattan. He was Senior Architect for the iconic Peter Marino for such prestigious retail clients as Louis Vuitton in London, Singapore and Shanghai, and Chanel in Tokyo, Osaka, New York and Beverly Hills. With the Peter Marino firm he also did a number of Manhattan residential projects in the Central Park area.
Yuuki developed and refined his own approach, establishing his reputation for sophisticated architectural/interior spaces, where minimalist use of effective lighting and natural materials create tranquil, spacious and comfortable environments for his clients.
His design philosophy is collaborative, taking special care to achieve the highest quality results for his clients through on-going dialogue and relationship building. He approaches each project as an opportunity to create a space where proportion, function, structure, detail, material, texture, scale and lighting achieve a balance between his client's context and the surrounding environment. This process begins with the first conversation and continues through design and construction to give the client as smooth and enjoyable an experience as possible.
Yuuki Kitada was born in Nara, Japan's first imperial capitol established in 710. Its ancient architecture and natural landscape inspired in Yuuki a continual dialogue between interior and exterior in his work. He studied architecture at Meiji University in Tokyo and came to the United States for graduate school at the prestigious Illinois Institute of Technology. He brings a philosophy of deep respect for the beauty of Nature, natural materials and landscape, along with a subtle sense of irony and the unexpected, to his commercial, cultural, residential and retail architecture. To these elements he adds an innovative international spirit to achieve design and construction projects of contemporary power and beauty