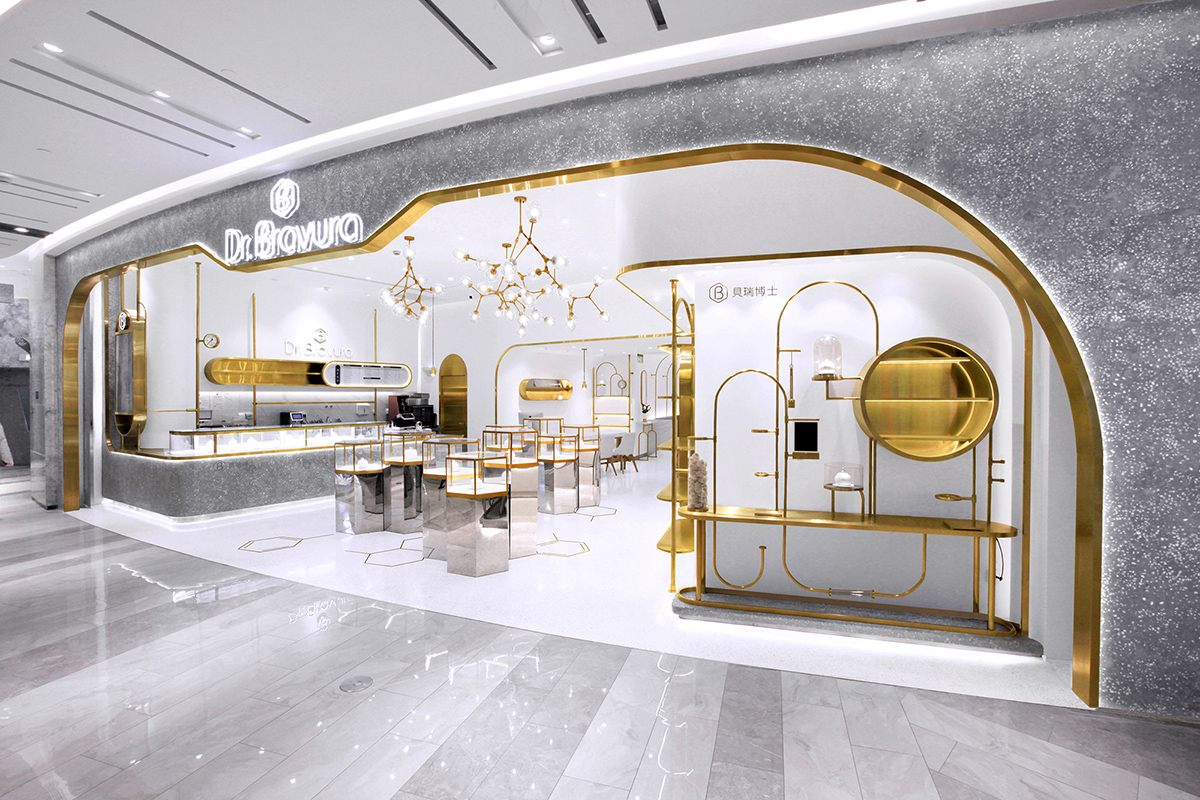 A Dessert Workshop in Shanghai. The chemical form of the hexagon outlines the space
The shapes of nature, hexagons and curves, behind which lies the subtle arrangement of molecules, are the starting point for this project designed by the Towodesign Studio, which has recently completed a "drinks and desserts" store.
Based on the "Research and Development for the Health" brand concept, Towodesign has applied regular hexagons, commonly seen in chemical formulas, to the store's logo. This symbol was then recreated to define the design of the store, from the floor to the walls and display counters. These hexagons, are combined with elements derived from measuring vessels used in the laboratories together creating a unique space that integrates functionality and aesthetics
Based on nutrition science, the "Bravura Doctor" prepares drinks and desserts following a light, innovative and high quality food scheme that incorporates traditional ingredients. The space re-proposes the palette of the brand's colours, with white defining the general tone, gold outlining the contours and light grey and pink pointed. The golden lines underline the display case, frame the exhibitors with geometric shapes and blend with the chairs and decorative details in the seating and dining area.
The soul of the store is found in the products and services it provides. On the open shelf, the products are displayed as works of art. The interior details show quality and exquisiteness. Glass, metal frames and marble grains complement each other, and each piece of furniture is personalized, distinctive and unique. The walls and furniture echo and create a spatial rhythm, in contrast to the sales area characterized by a feeling of scientific precision, which is quite convincing for the customers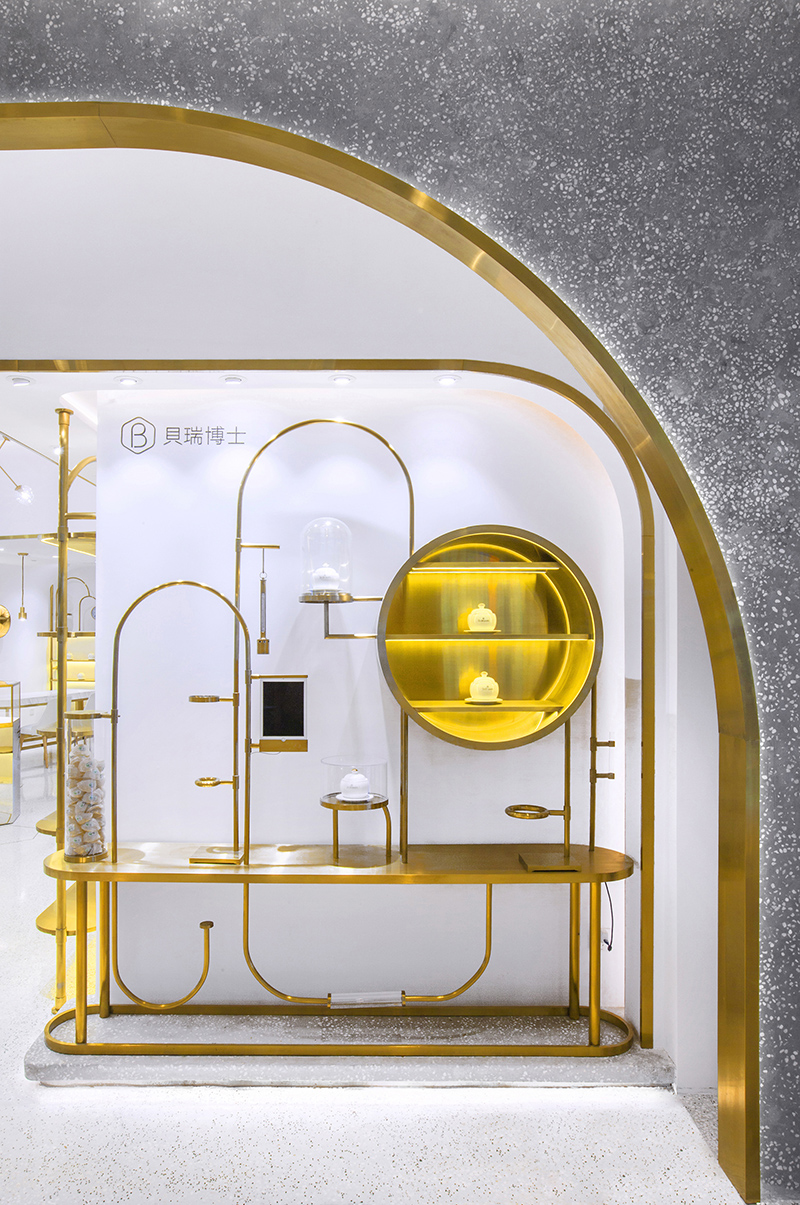 Gallery