A hotel among the rocks of a quarry in Shanghai. Combination between the Interior and Nature
The CCD design team, after having analyzed the place, between cliffs and waterfalls decided to create this project starting from the concept of the relationship between man and nature, between architecture and the natural environment through hospitality design.
The InterContinental Shanghai Wonderland Hotel was built inside an abandoned quarry and to better suit the surrounding environment, the hotel's interior design applied the concept of 'Aesthetics of Mining' as a reference, combining wild rocks and interior design to create a new culture of conceptualized hospitality that belongs only to the InterContinental. Shanghai Wonderland Hotels
In order to incorporate innovation into design and to find a balance between the natural landscape and man, the CCD seeks to create a balance between the natural environment and artificial designs. The hotel's interior design is closely related to the natural landscape and perfectly integrated with the surrounding environment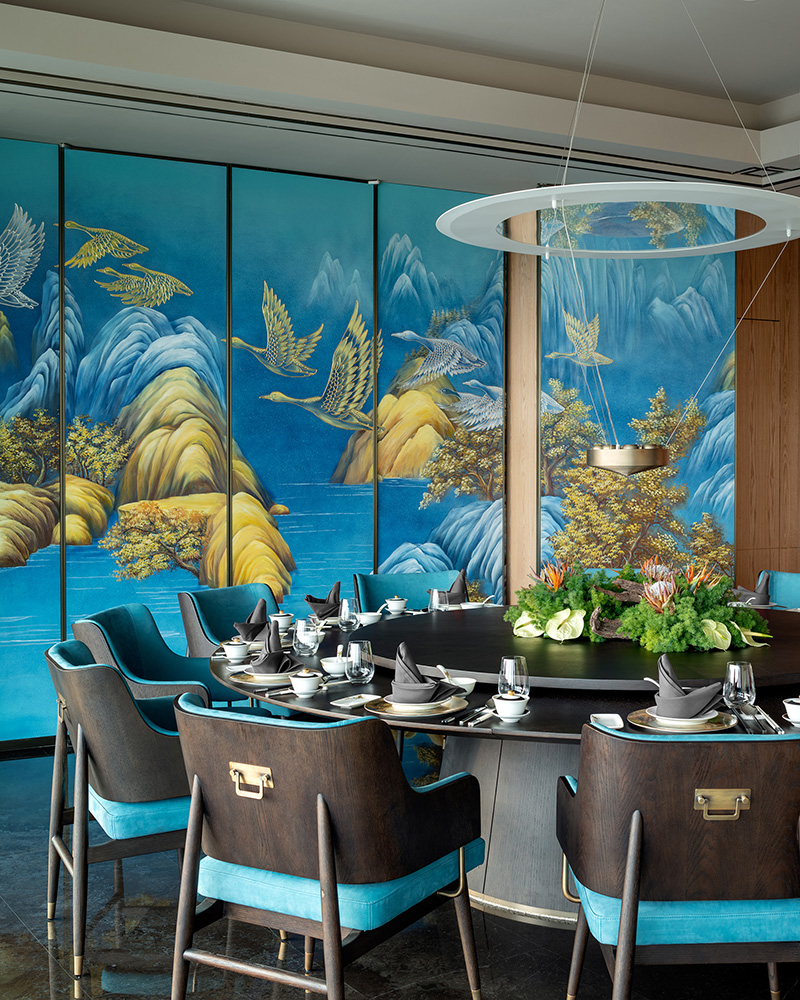 Considering the geographical position, the topography and the uniqueness of the concept, the project was conceived following the theme of " Traveling to the center of the earth". Starting from the entrance to the underground floors, including rooms, themed restaurants and bars, all the interior designs are conceptualized by an adventurous story. CCD has created a hospitality space full of stories, giving the hotel an exotic brand positioning
The pivotal point of the project is the Atrium, which is also the center of the entire history and represented the heart of the Earth. The interior design of the lobby is based on the main theme, so the hotel lobby basically shows the natural appearance of the bedrocks with different heights. There is also a 3D water curtain, designed in the center of the lobby, which projects various images at different times that match the cliffs and waterfalls outside the hotel. To match the colour of the mining site, a bronze wall has been designed in the lobby, inspired by the colour of the tools used by the miners, which emphasizes the concept of balance between humanity and nature.
Gallery