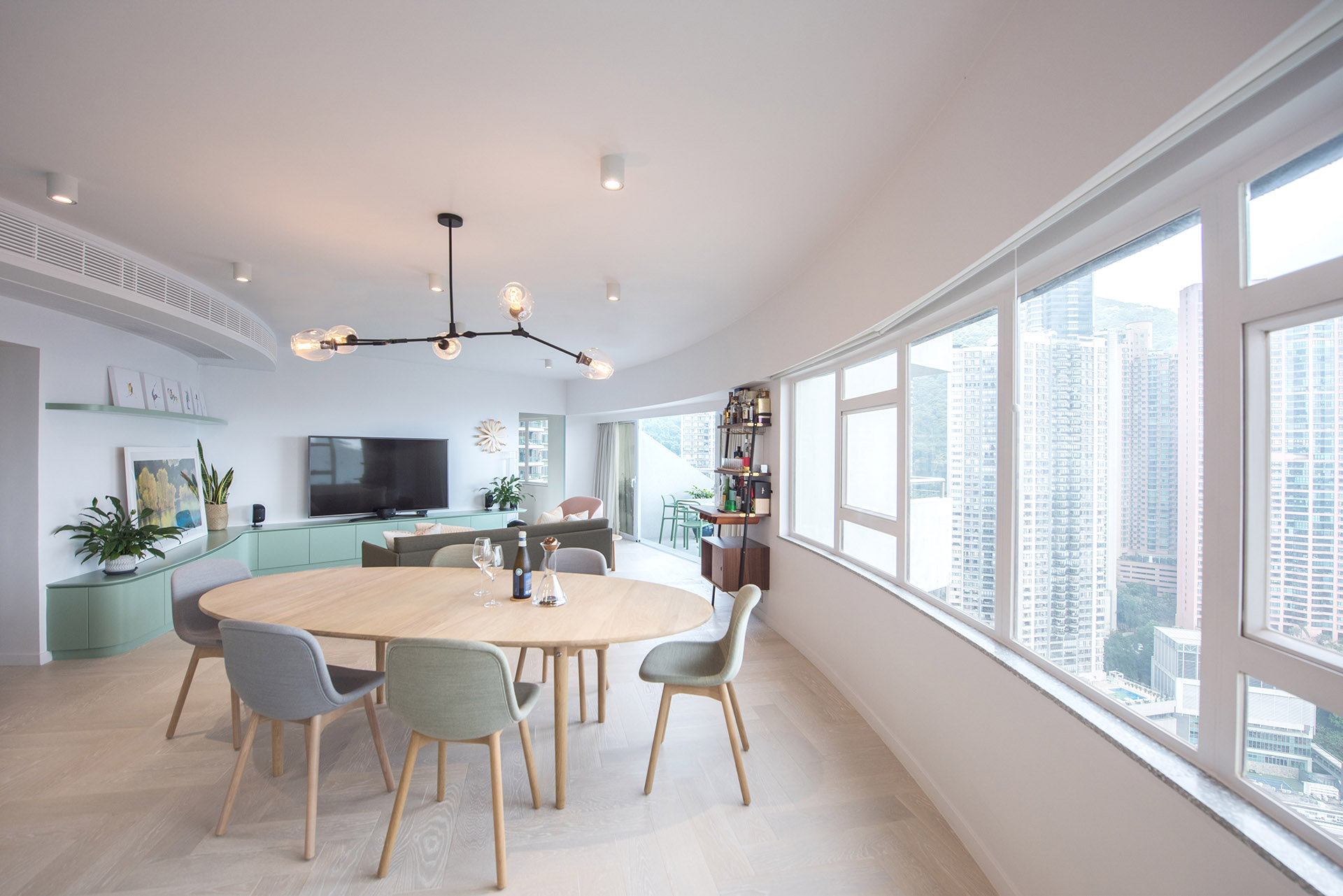 Apartment in a circular tower. Variety of colours and materials to define the spaces
Bean Buro is commissioned to design an apartment of 190sqm in a circular tower, whose layout adapts perfectly to the curved shape of the spaces, making the best use of the glass facade that opens onto the surrounding views.
The top opens like a fan, in which each space is carefully designed, reflecting outwards and allowing plenty of natural light to enter during the day. A long, curved corridor serves as a connecting point for each room.
Due to the presence of a balcony, you can enjoy the fresh air in a natural and comfortable environment surrounded by greenery. The large living room and dining room is flanked by a master bedroom for the young couple, a study and a room for the child.
The colours and materials are used to define the different areas throughout the apartment: shades of gray and blue for the bedrooms, kitchen and dining room, pink for the bathrooms. Wood is used for the flooring in the living and sleeping areas to create relaxation.
Gallery