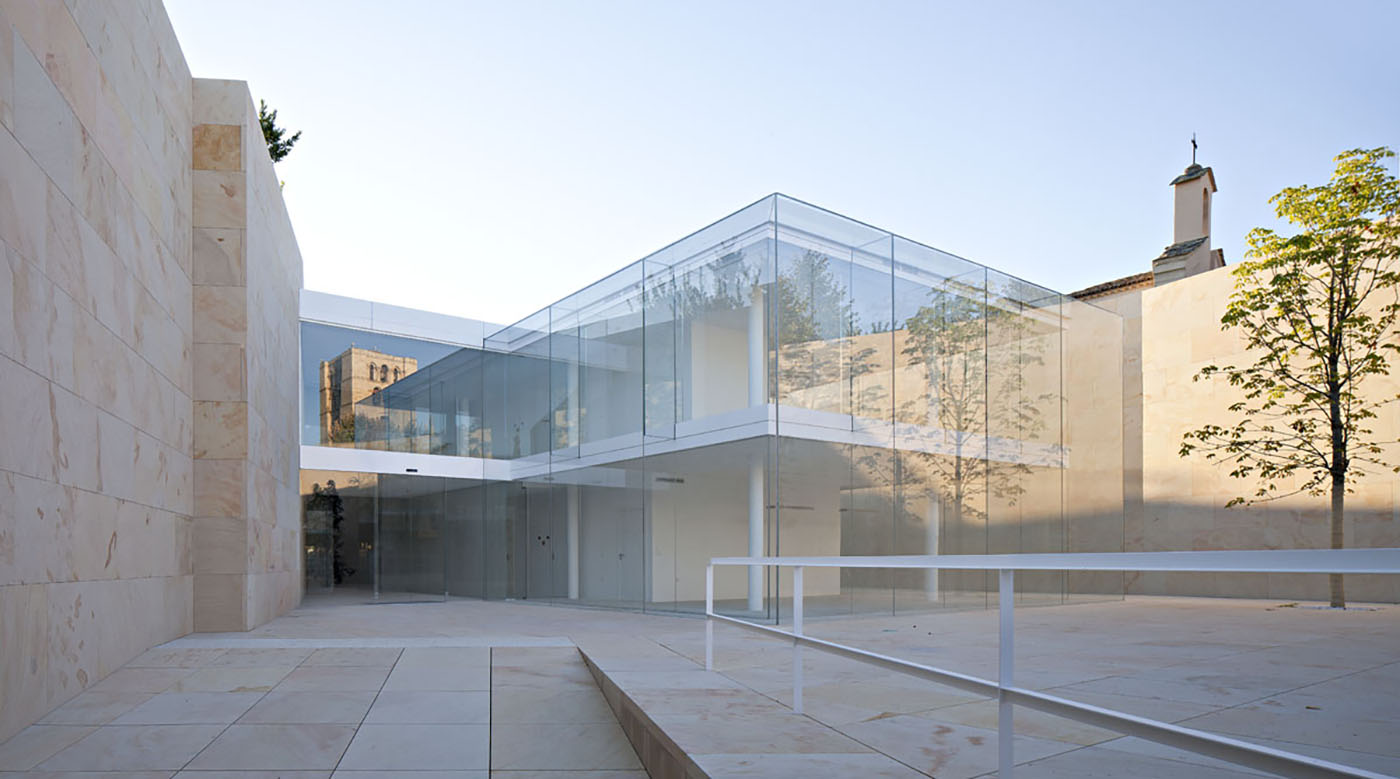 Architecture enclosed within stone and glass. The building seems to be floating in the air
In Zamora, Spain, the Alberto Campo Baeza Studio implements the project of this office building, following the boundary of a former convent. The aim is to make the building light and transparent so as not to conflict with the urban context.
In front of the cathedral and following the outline of the former convent garden, a stone parallelepiped is erected, open to the sky, like a huge box. To carry out this first design element, the same stone as the Cathedral is used. In the corner in front of the cathedral, a massive stone, measuring 250x150x50 cm, bears this engraving: HIC LAPIS ANGULARIS MAIO MMXII POSITO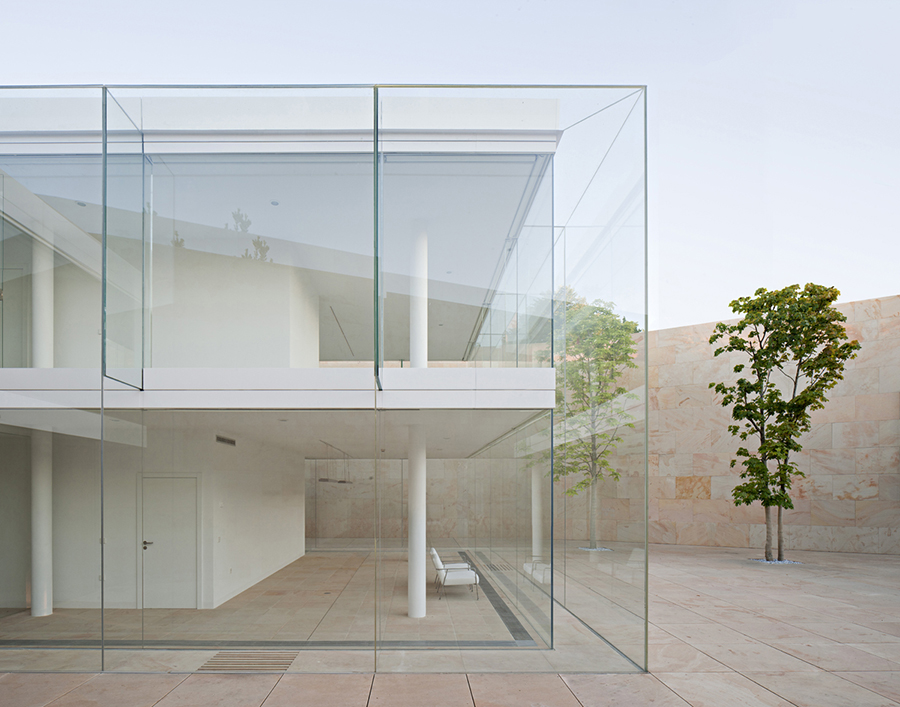 Inside the stone box, a glass box, like a greenhouse. The outer skin of the facade is therefore made of glass, with every single slab measuring 600x300x2.4 cm and everything is simply joined with structural silicone and nothing else like it was made entirely of air.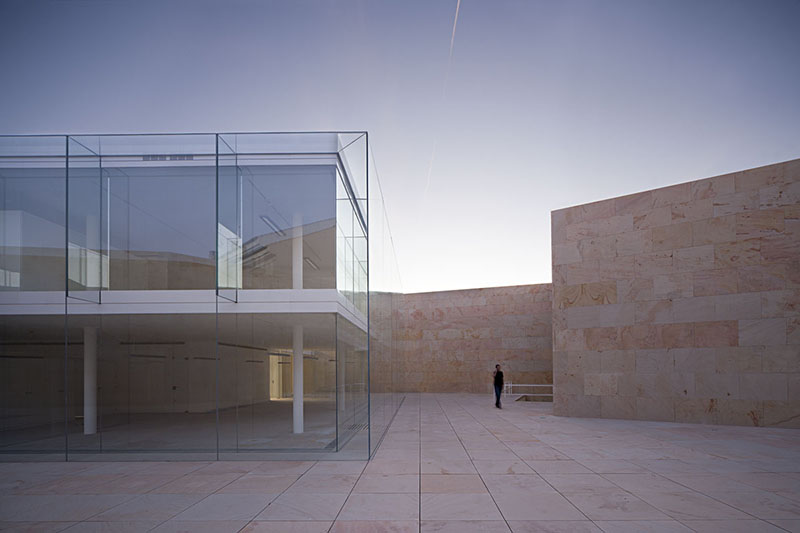 Even the top corners of the box are made entirely of glass, further accentuating the effect of transparency. Just what Mies was looking for in his Friedrichstrasse tower.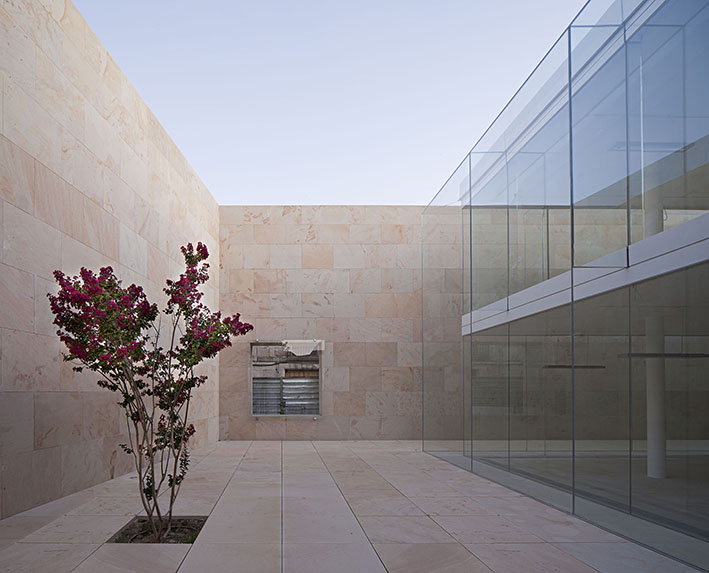 Gallery