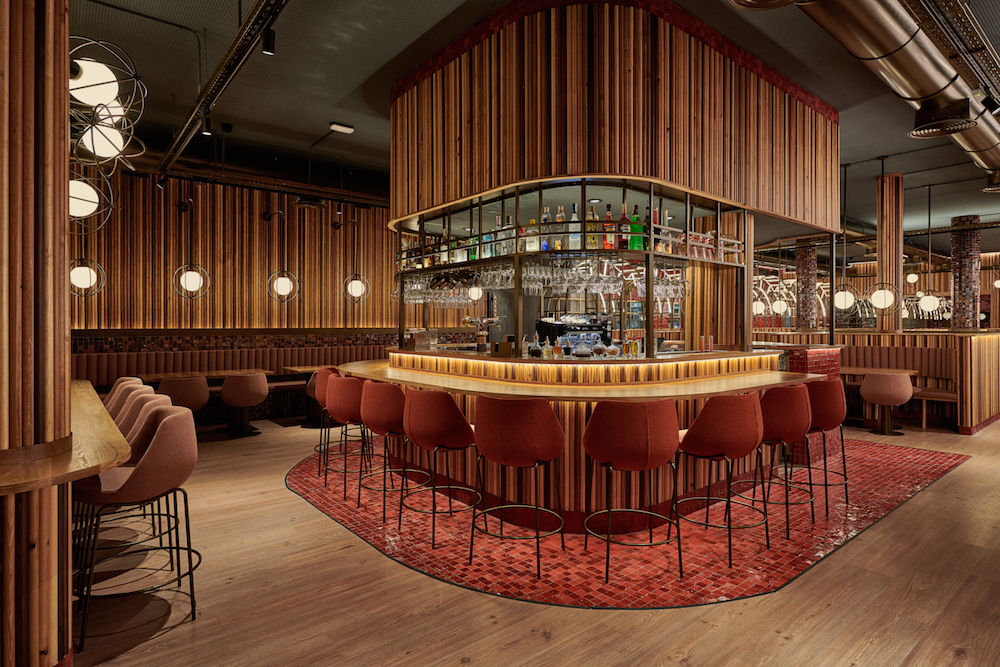 Art Nouveau and a concept for a restaurant in Valencia. Natural products and conviviality
Located inside the Central Market of Valencia, Restaurant Piur, an Art Nouveau building with the new concept has already become a landmark. In fact, the chain of pizzerias wanted to create its own brand through the brilliant design of Masquespacio
The strategy started with the product. That is, at the beginning of the entire creative process there was an investigation into the strategy of the Piur brand and the values expressed by the client, the first of which is honesty and transparency through the use of a fresh product and a concept inspired by the Valencian origin of its founders.
The chain of Valencian restaurant Piur and customer care was their first design point to be achieved. People often flock to these places to experience a moment of relaxation and joy together with family or friends, so the key word was conviviality. In this way, the design tries first of all to find a concept that can connect with the Valencian origins of Piur's founders and at the same time could act as a point of attraction for visitors to the restaurant.
The other important theme was the historical building where the restaurant was located: the central market in Valencia, an Art Nuveau building from the early 1900s. However, the central market was chosen not only because of its architecture, but also because it was the best place for those looking for a high quality natural product.
As far as design is concerned, the emblematic ornaments of the central market façade can be clearly recognised through the wide variety of lights that create customised corners and offer users the opportunity to enjoy a new experience every time they visit Piur
Gallery