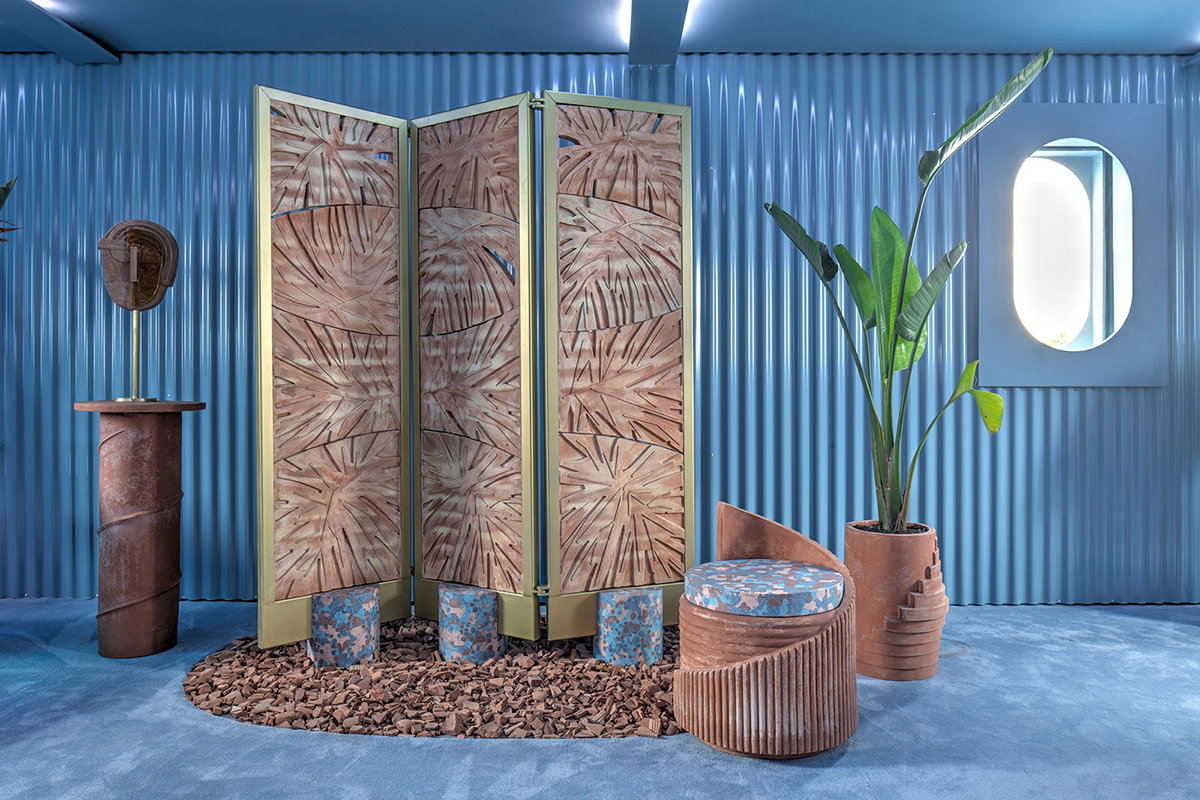 Combination of Design and Matter. Terracotta inspires a relationship between the past and the present
The "Mission", entrusted to the Spanish studio Masquespacio, under the guidance of Valentina Guidi Ottobri, is to work on the idea of travelling as a revelation. A journey to the re-discovery of "Land", in its natural essence, between nature and artifice.
Land is a site specific installation celebrating 100 years of one of the most important and ancient furnaces in Italy: Poggi Ugo. This project, curated by Valentina Guidi Ottobri, aims to recount a journey to the re-discovery of "Land", in its natural essence, as a lush and peaceful oasis.
New aesthetics related to Terracotta are proposed and presented at the Fuori Salone 2019, on the terrace of Strategic Footprints, the agency that has been hosting special projects by independent brands selected by Martina Gamboni for 4 years now.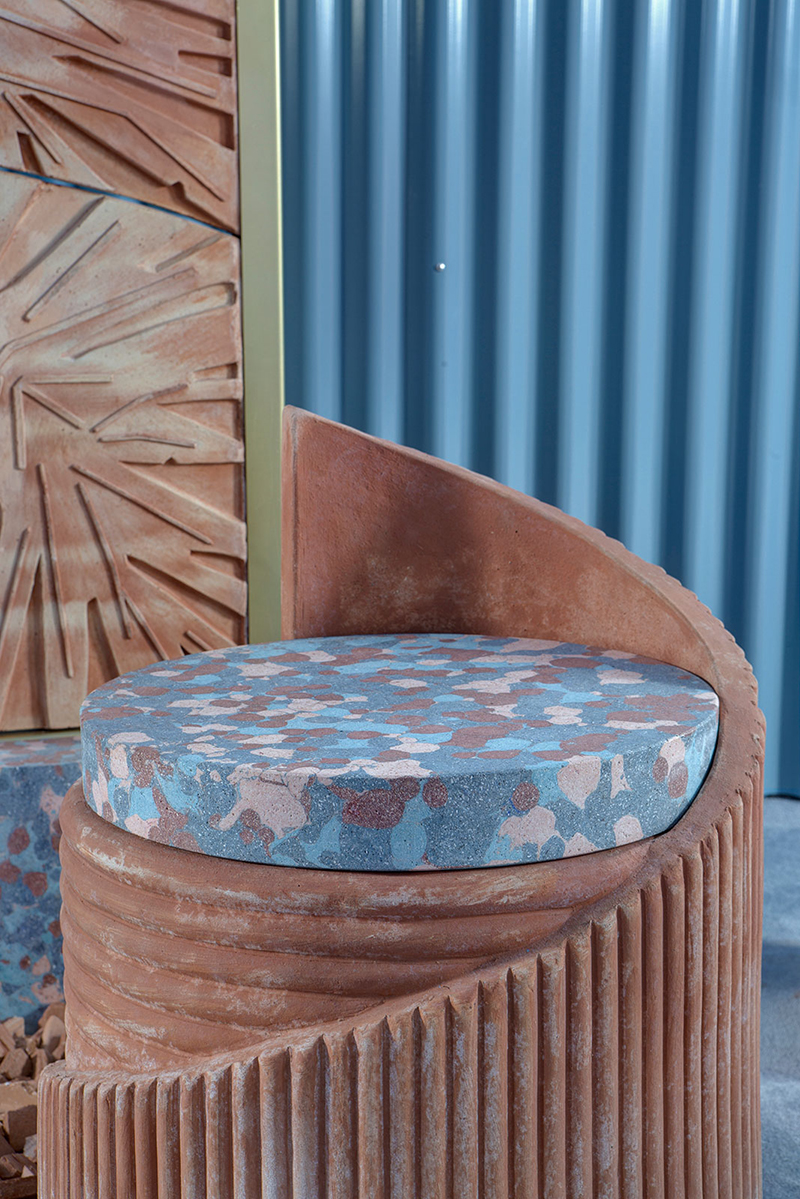 A landscape like a living book of countless metamorphoses, a dream in search of exotic countries, in a continuous rebirth of warm human colours. The encounter between design and matter, aims to stimulate a reflection on the spaces that characterize the private sphere, in particular the interiors that animate our daily life and the many possibilities to live and interpret them.
The " Land" thus becomes a synthesis between nature and artifice, with a collection of 17 new products. Among post-modern symbols, fragrant elixirs and city plates, an investigation on the transformations of landscapes, territories and physical as well as cultural geographies of the contemporary world, a theatre of bodies and elements.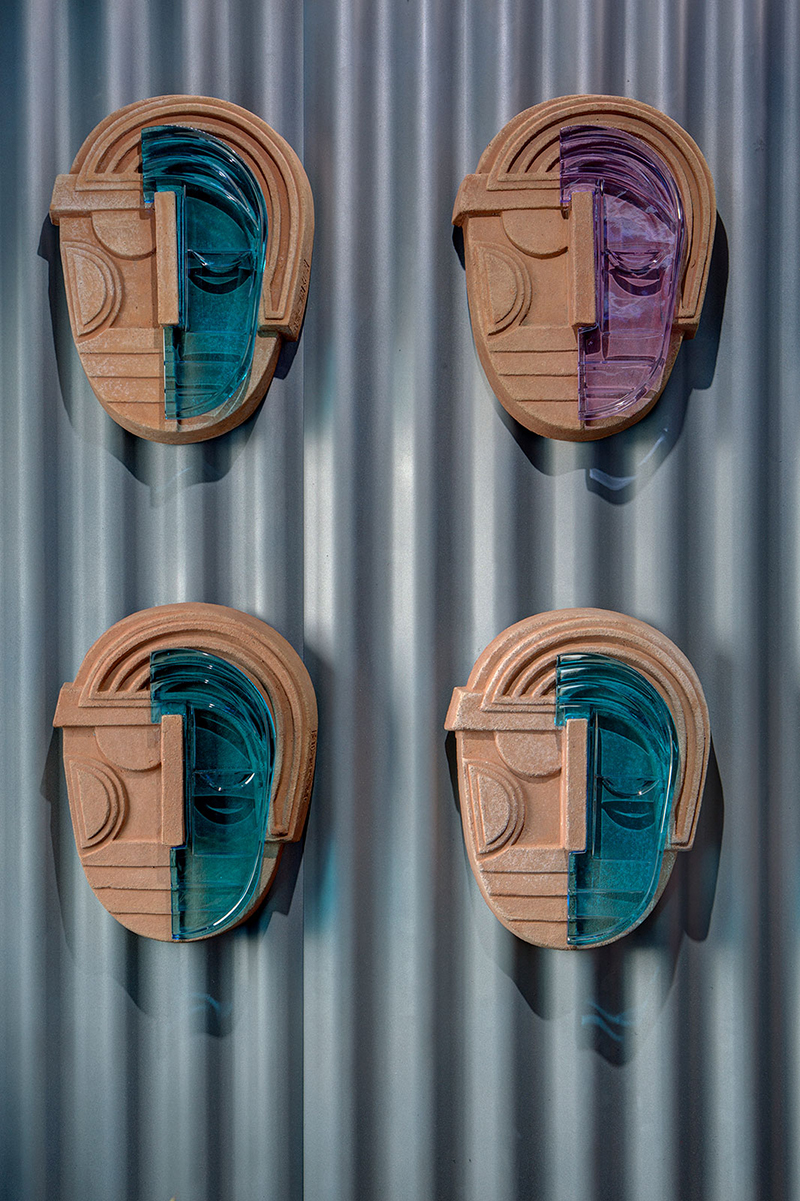 In addition to a project that focuses on modernity, this was for the study a journey of discovery to see how craftsmen use the same technique as a century ago. And the result was to be able to use the same techniques on contemporary ideas while also having the opportunity to work with a valuable natural material with unique textures and colours that seem different depending on each situation, both indoors and outdoors.
Gallery