Concept store for a banking office. Common areas become open-space offices
The project started out considering a different perception of the environment which was too rigid and formal, typical of bank offices, so the studio has developed a new concept for the renovation of the DSK Bank network, where the common spaces are no longer peripheral.
The first step was to move the functional units from their common position, in the centre of the office, to its periphery, in order to create space for a spacious and open common area. The function dedicated to this area defines the dynamics of the surrounding walls, integrating the aesthetics and usability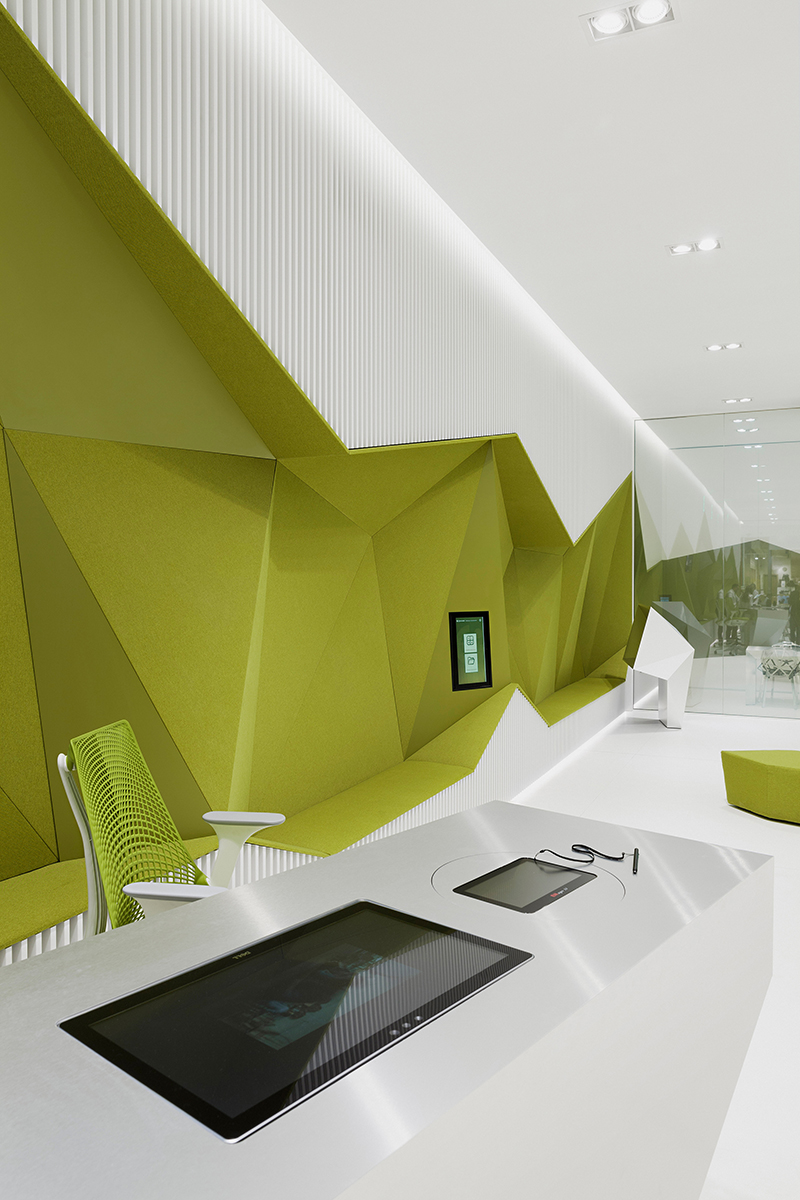 Both long sides of the surrounding walls are covered by white "vertical fins", intersected by a dynamic green strip. This union forms concave spaces with different heights and depths. Above and below the green niches, the cavity is used to hide and integrate most systems and devices. Being a public space with an orthogonal shape, well-defined floor and ceiling, this area required a more accurate handling of the walls to achieve acoustic comfort. The vertical fins and padded panels are oriented differently, contributing to good acoustics.
The bank's branch is an open space that combines consultants' desks, waiting areas and some self-service or information devices. The consultants' desks are designed like blocks, moulded from stainless steel panels, designed like the green polygonal strip, which makes them look as if they were extracted from it. The video consulting module is also designed, as a solid volume rotating around a vertical axis in order to be suitable for people with disabilities.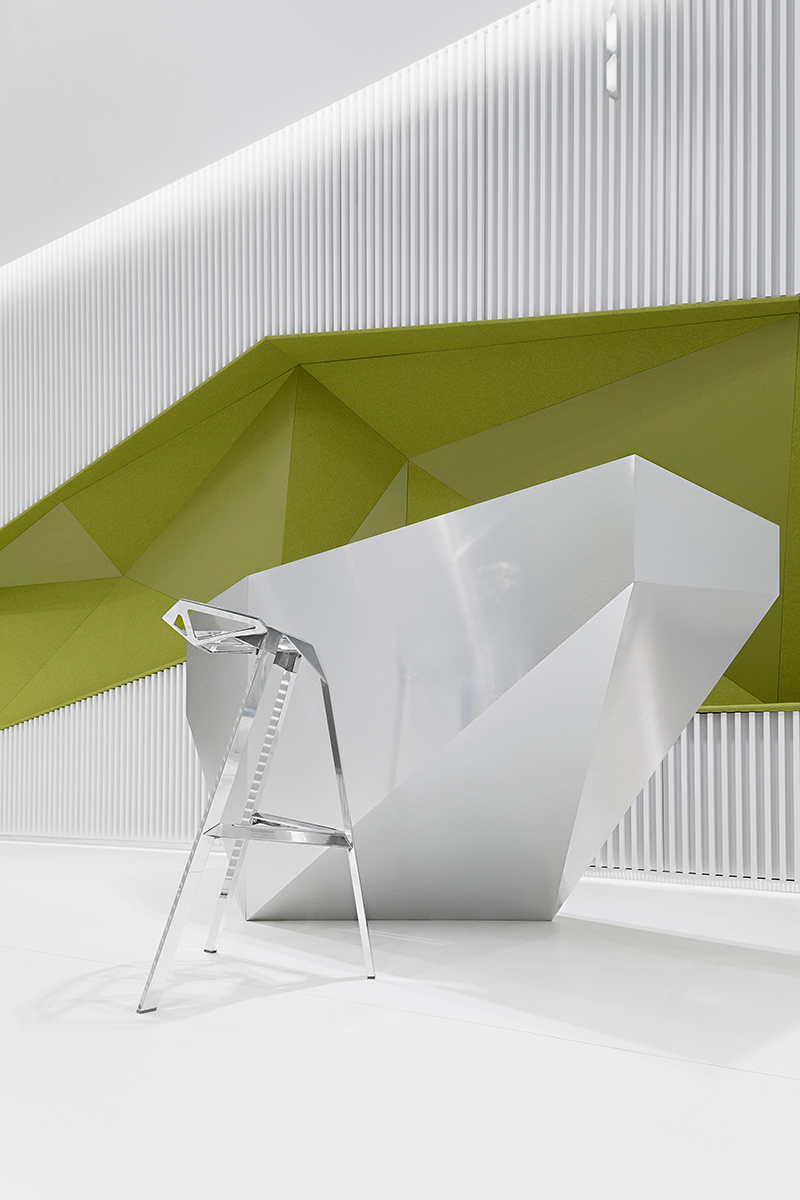 A private consultation room is located at the end of the bank office, separated from the rest of the area by a glass wall that transitions into a non-transparent mode in a few seconds. The simple and definitive design of the completed bank office contrasts with the decorated and multicoloured environment of the shopping centre. It distinguishes and attracts the attention of passers-by. The balanced use of materials and textures, the unified modelling language and the clear geometric and chromatic accent define a distinct, remarkable and contemporary space.
Gallery