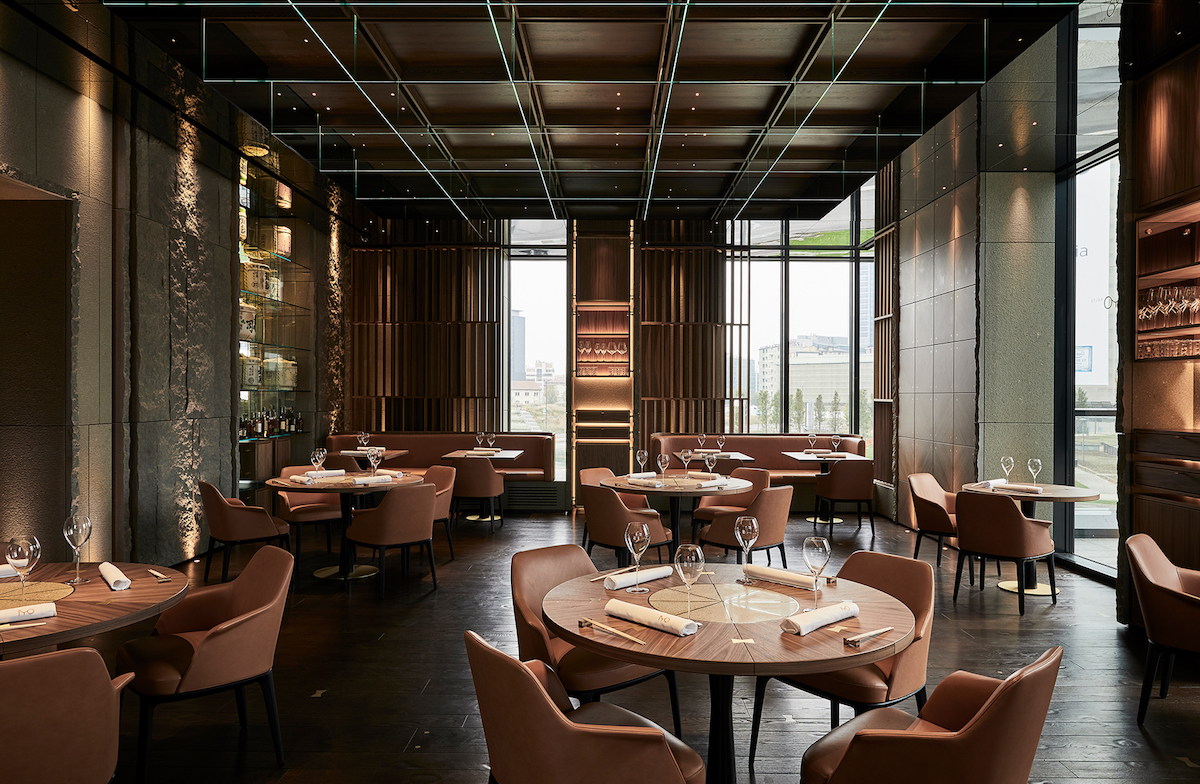 Contemporary Japan in the heart of Milan. Not only a gastronomic experience
In Milan, in the heart of Porta Nuova, Maurizio Lai designs the new IYO Aalto, a restaurant where Japan creates an original interpretation between materials and light cuts. The references to Japanese tradition are subtle, leaving room for a contemporary design language.
IYO Aalto is the only Japanese restaurant that has been awarded a Michelin star in Italy. Overlooking the Alvar Aalto Square, at the foot of Torre Solaria, the restaurant is the product of the entrepreneur Claudio Liu who wanted to bring a new gastronomic experience to the heart of the new Milan.
The project evokes the influences of the Rising Sun through a sensitivity that is not in fashion, far from stereotypes and clichés. The references to Japanese tradition are very subtle, leaving room for a design language with a pure and contemporary style. The result is a place where new aesthetic canons can be found.
The space, of 320 square metres, winds through a path that embraces the large open kitchen, the wine cellar, the exclusive Sushi Banco room and the Gastronomic Restaurant. Natural materials such as walnut wood, porphyry, brass and leather are combined with sophisticated and technological elements.
This is the definition of a restaurant with an absolute taste looking for deep symmetries between places, moments of experience, aesthetic, tactile and material atmospheres. As a result, we find the founding values of the IYO gastronomic experience transferred into space. IYO Aalto combines two souls in a single gesture: the tradition of Tokyo with the most contemporary flavours of the cuisine of the Rising Sun. A twofold sampling experience in environments designed right down to the smallest detail.
Gallery