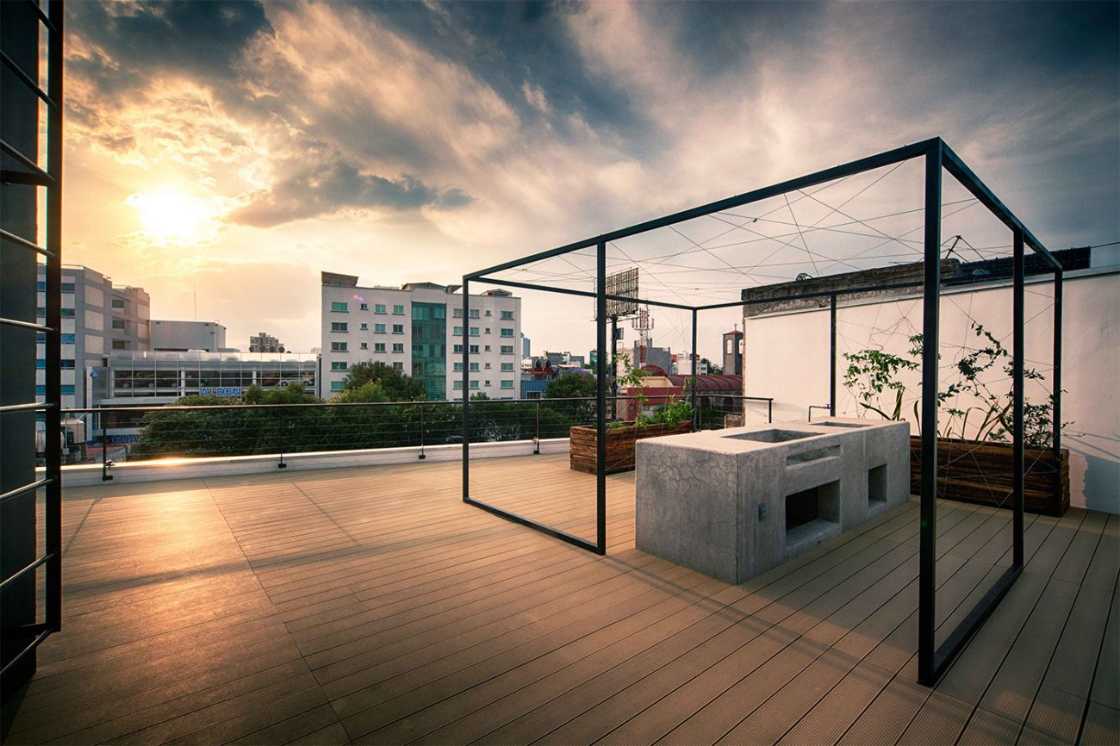 Contemporary multi-family architecture in Mexico. Modernist tiles for a reflective aesthetic
The Edaa Studio reworks a multi-family building in Mexico City, mixing contemporary architecture with shiny cladding: a black square façade that blends in with the setting.
Using a shimmering black cladding, Edaa reworks a multi-family building in Mexico City, make it blend in with the surroundings.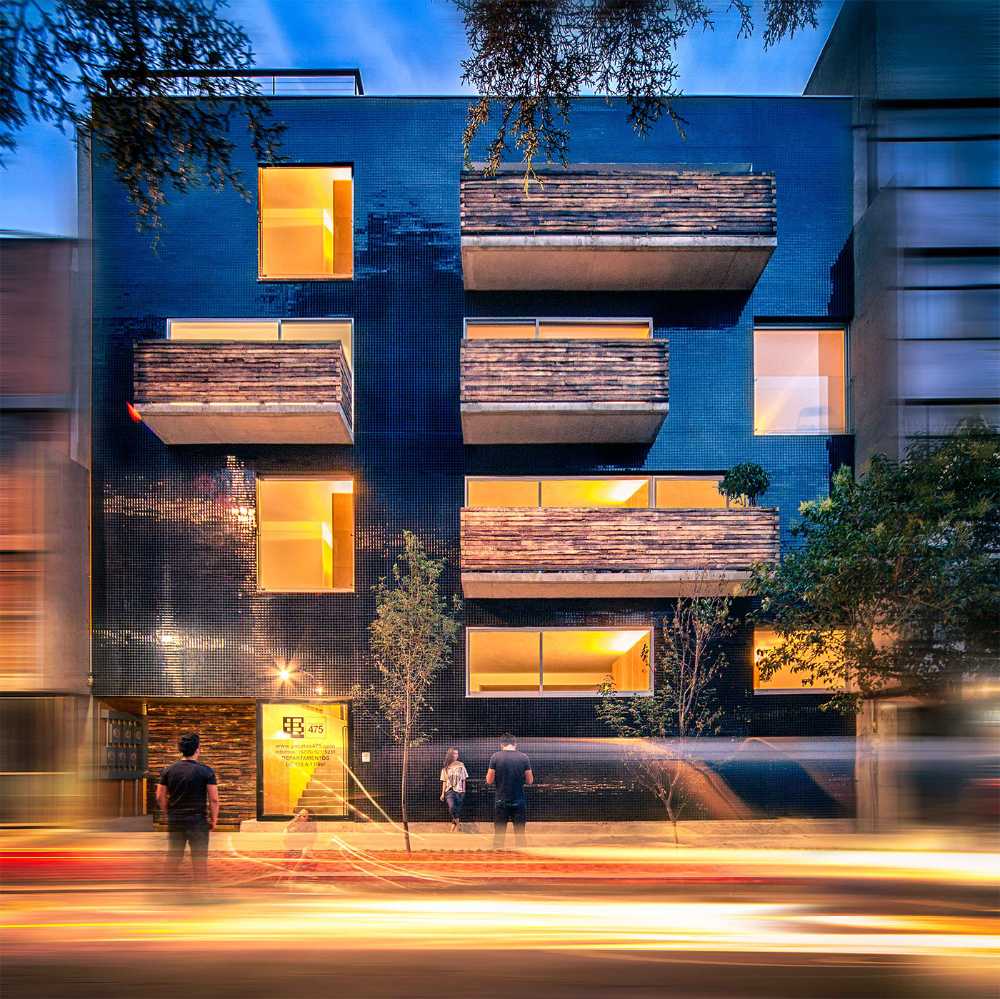 Yacatas 475 is one of the studio's most recent projects. The complexity of the surroundings was one of the problems that the project wanted to solve with a contemporary architectural solution, in an irregular urban landscape, where there were intense pressures of the actual state to be evaluated: high land value, densification, construction regulations, construction costs, market demands and time.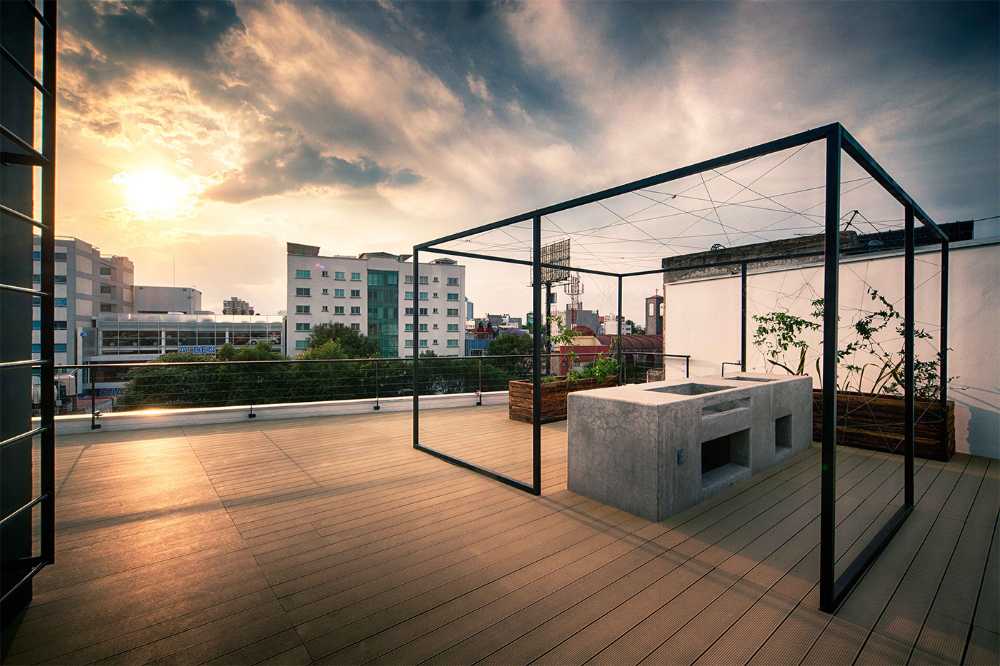 The building addresses the history of the local architecture by reworking the facade of modernist tiles. A black-reflective square façade is the answer to the situation. It captures the reflections of the neighborhood and the surrounding lights, building a special character. It integrates with its surroundings, resulting in an elegant and subtle black abstraction: color and saturation of light.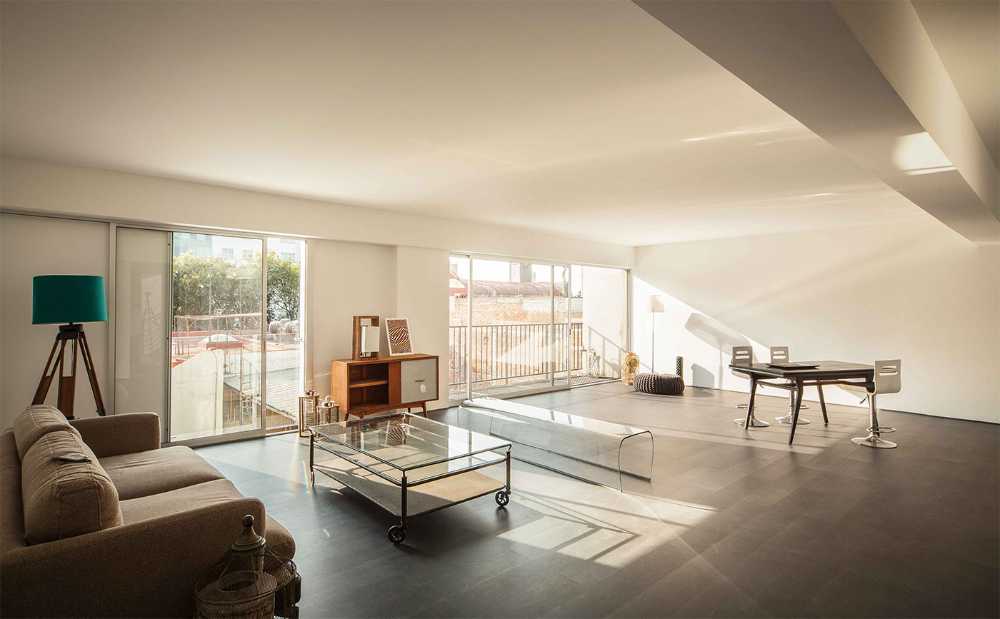 The architecture is transformed into living comfort at an affordable price, where luxury is achieved through a continuous space between natural light, ventilation, flexibility and carefully chosen materials. The 9 apartments are open to the outside at the front and rear ends. The natural light and ventilation are constant. The roof terrace, open corridors and spacious terraces become a way of life.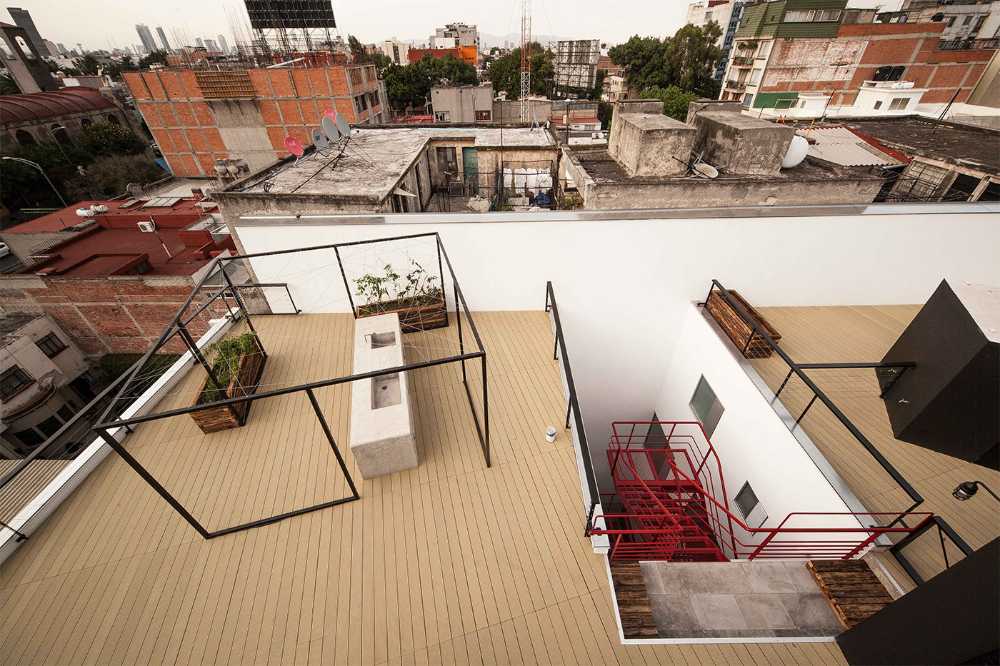 In the contemporary world, where spaces are now limited and minimal, due to market reasons rather than construction logic, added values such as light and natural greenery are once again becoming fundamental and a priority.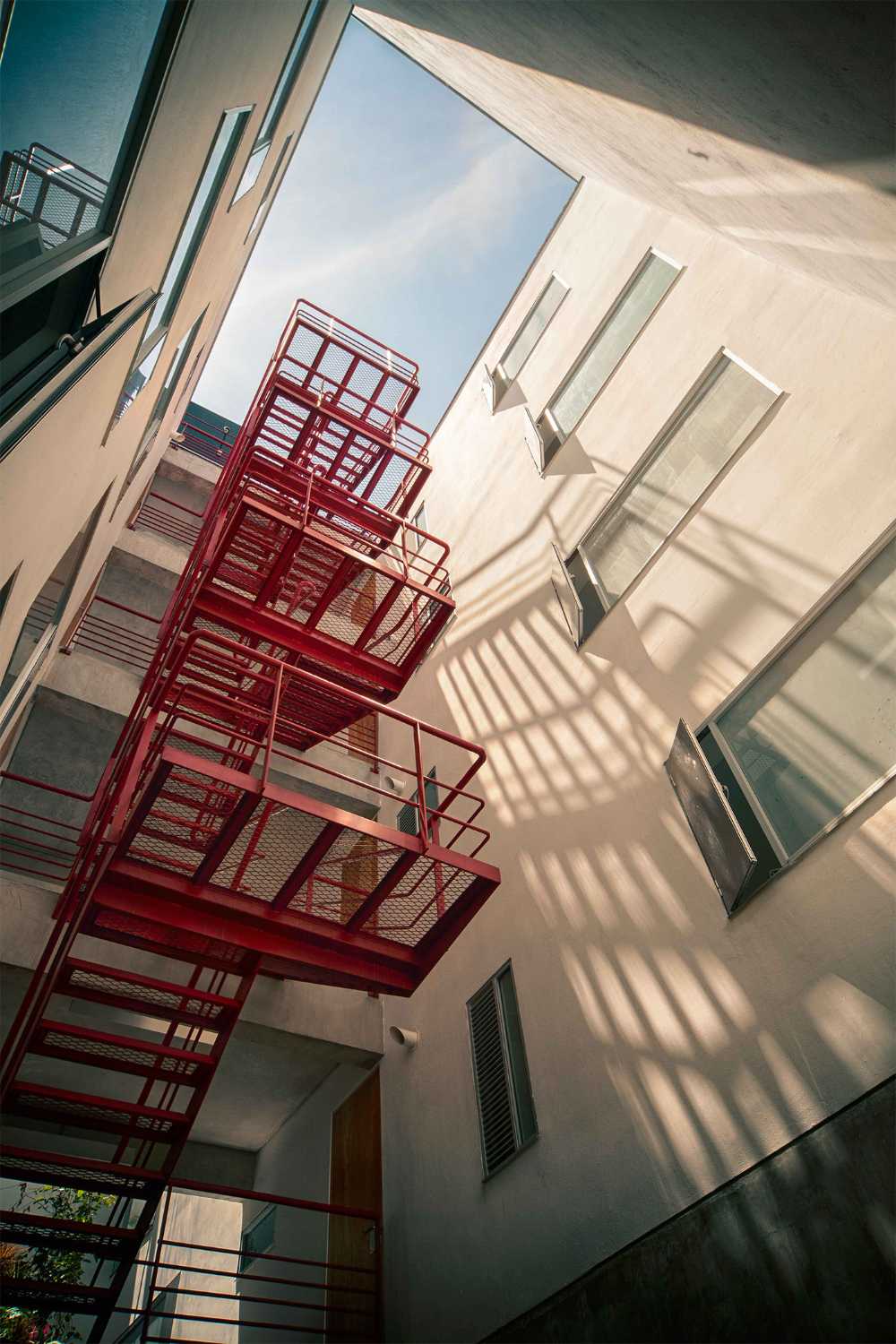 Gallery