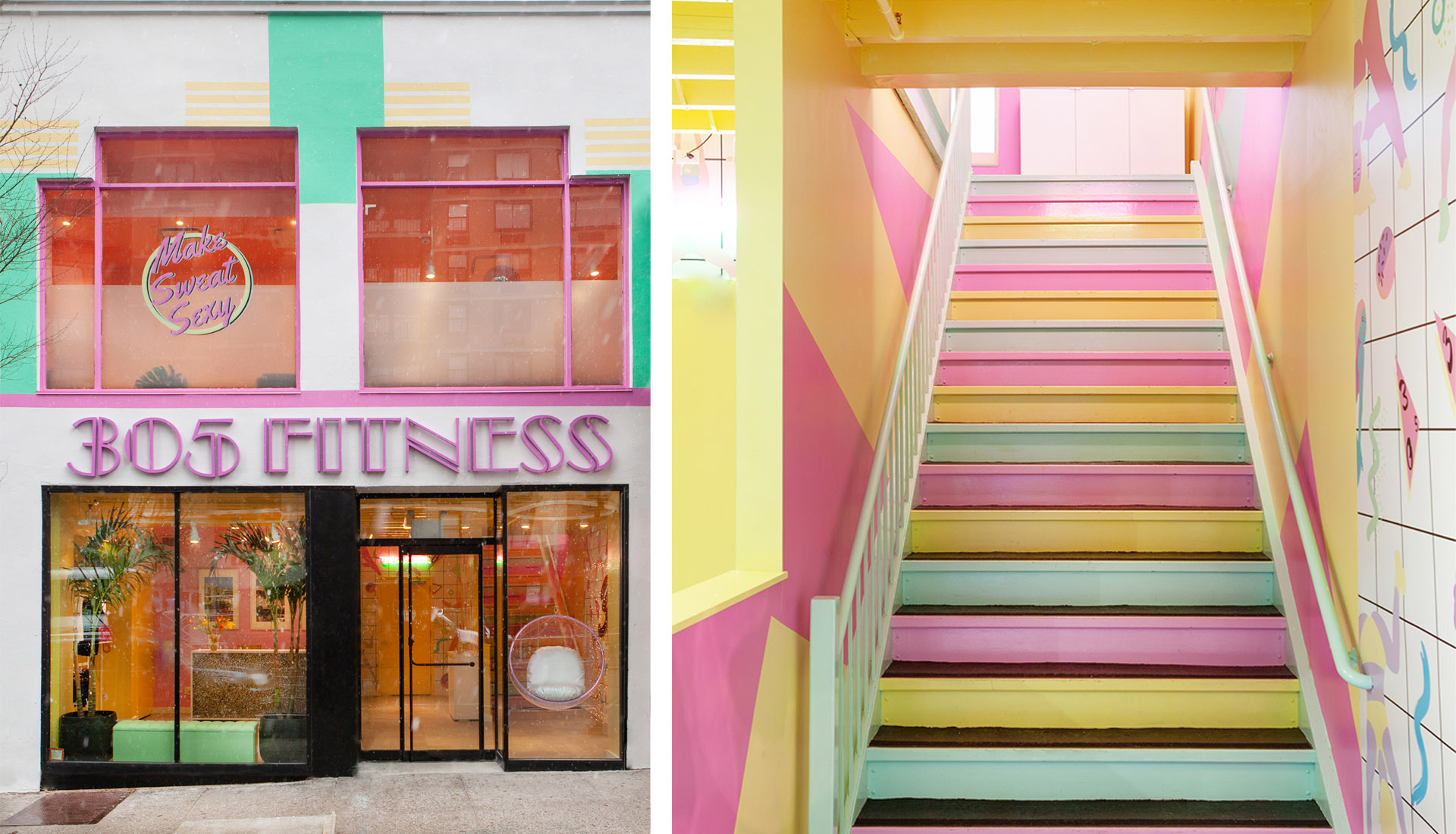 Dance school in New York. A mix of exciting colours and graphic wallpapers
The fitness studio Sadie Kurzban opens its third office, 305 GYM, in New York City and on that occasion the founders of the studio turn to the young designer Sasha Bikoff. The design is inspired by the iconic buildings of Miami's Ocean Drive, introducing strong colours and vivid patterns into the space.
For the interior design of the third venue of 305 Gym in New York City, Sadie Kurzban, founder of the popular cardio dance studio, turned to Sasha Bikoff after seeing the impressive staircase created for the 2018 Kips Bay Decorator Show House. Bikoff transformed the new fitness space into a colourful mix of Miami Vice and Memphis design with a contemporary twist, an atmosphere complemented by a live DJ and a rhythmic light show.
The place is called 305 in reference to the prefix of Miami, in fact Bikoff was inspired by the iconic buildings of Ocean Drive in Miami, introducing strong colours and vivid imaginations into the space. A range of colours are infused throughout the studio along with brightly coloured tiles that extend up to the ceiling. Bikoff's creativity is also shown through its specially designed wallpaper for the space.
Other items customized by the designer include the pink 305 mirror, the glitter pink patent leather banquet bench, a green leather bench near the reception and Murano style wall sconces.
Gallery