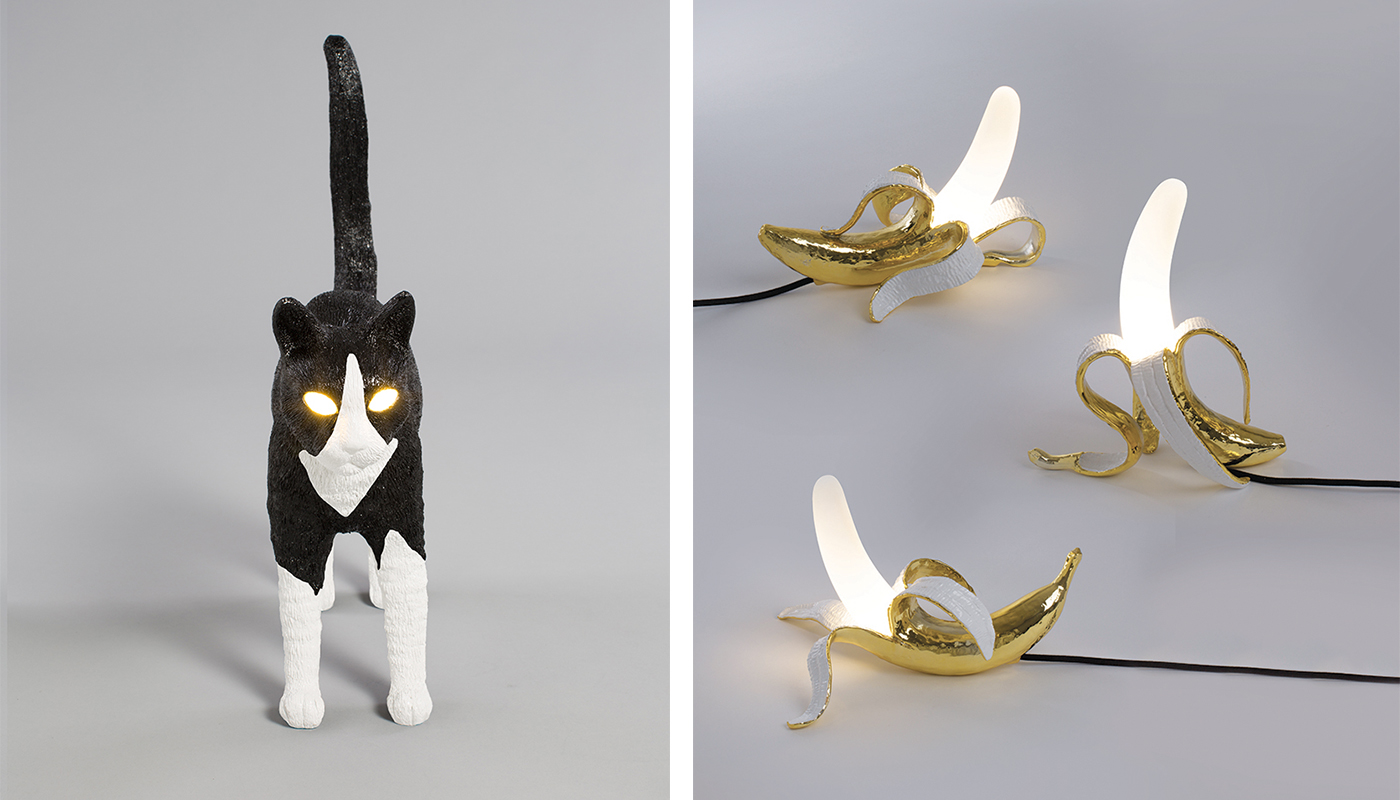 Democratic design and illuminations. Cats and Bananas dominate homes with provocative irony
Ironic and provocative, this is the style that Job Studio wanted to create for Seletti's collections. Felix is a cat with intense eyes that illuminates by creating enchanted atmospheres, while Banaba Lamp, is ironic through the use of more democratic and accessible materials.
Seletti has been revolutionizing its brand for years by focusing on lighting, which has also become a source of experimentation both through new technologies and through partnerships with some of the most innovative designers on the international scene. Among the various designers with whom they have been collaborating with for years, we can find Job Studio, which has been chosen by Disegna Felix and Banana Lamp.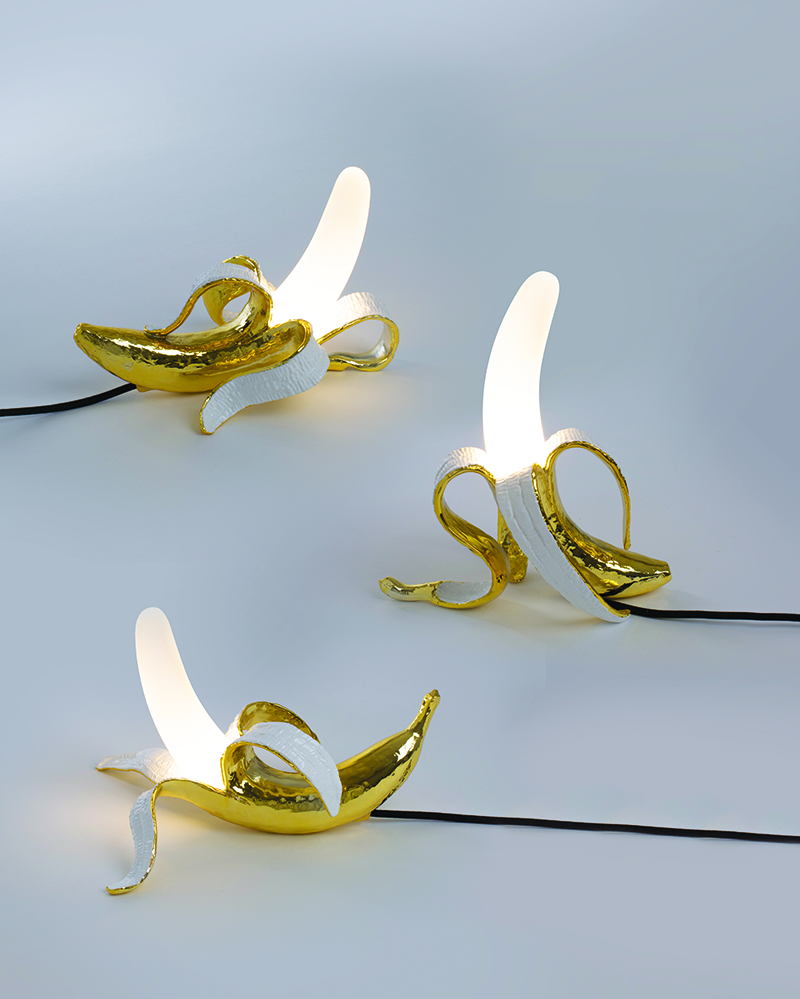 Felix is a magical cat who doesn't purr, but on the other hand his intense and inquisitive eyes light up the rooms creating enchanted atmospheres. Made on a 1:1 scale and inspired by the cat of Job Smeets, one of the members of the studio, it is perfect in every single detail. The alert tail reveals the back where the USB charger and the switches/dimmers that are, poetically, the cat's genitals. Felix is equipped with a lithium battery that lasts for 9 hours, and therefore allows you to move the lamp without problems and the cat's fur perfectly reproduces the texture of the hair, for an even more realistic effect.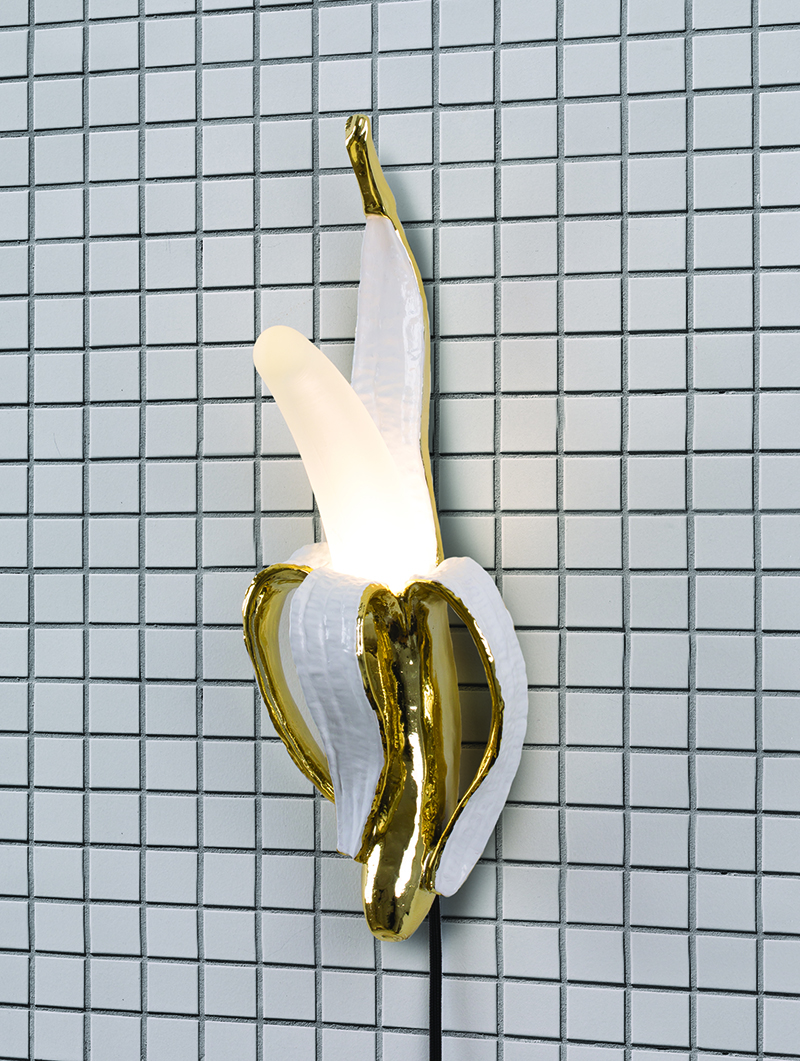 The Banana symbolizes the most ironic design, the idea behind the project is to make accessible to design enthusiasts a project that was designed to be a limited edition, in fact it is a way to lower the price while keeping its aesthetic value intact. Banana lamp is available in 3 table versions and in the wall lamp version that finds its place on the wall almost like a work of pop art. It is made of glass and resin, the Banana Lamp is a new accessible and democratic status symbol.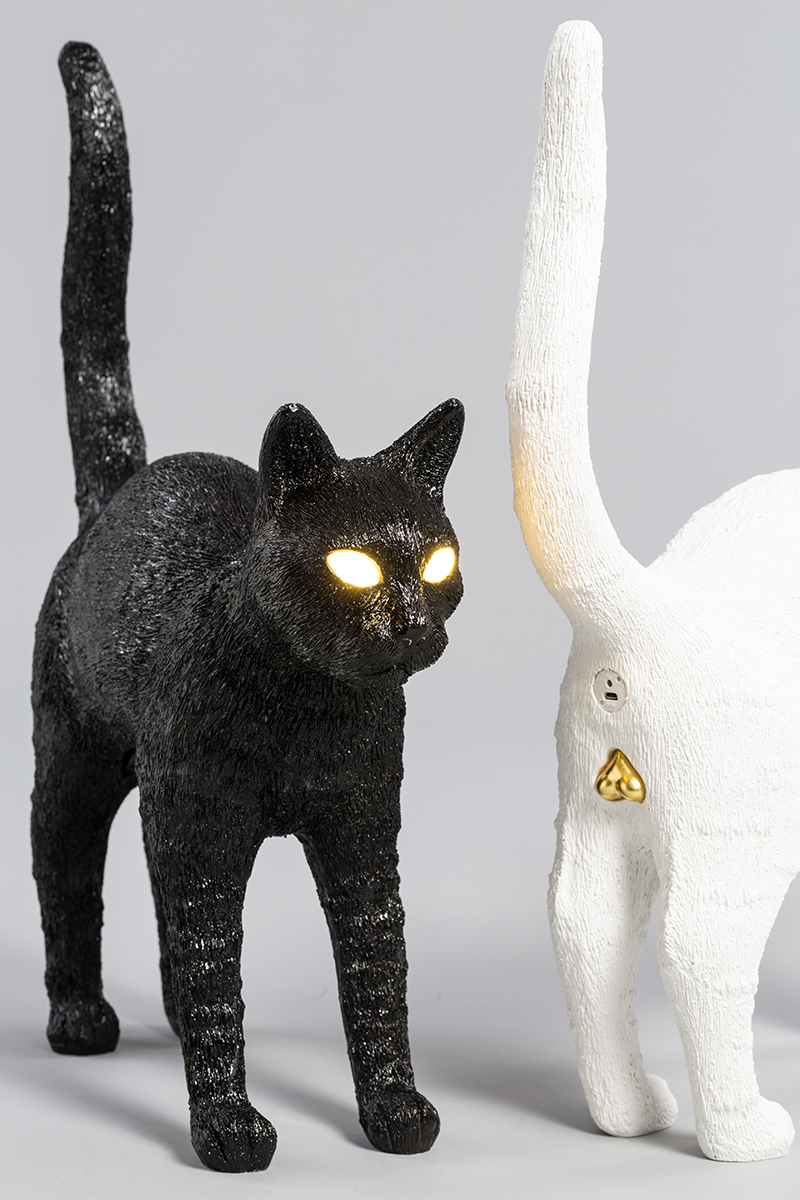 Gallery