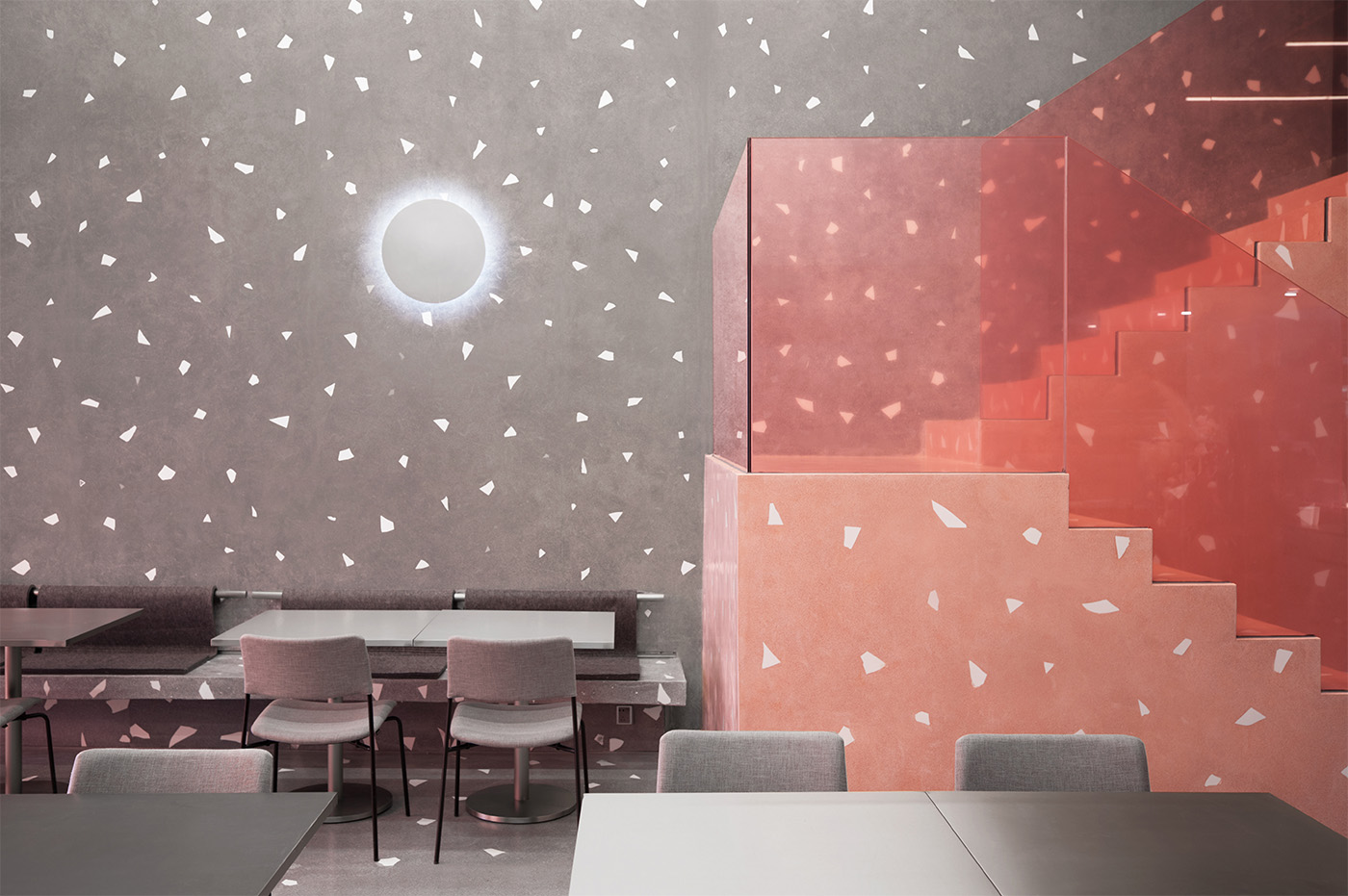 Floral restaurant in China. The Design Influences the culinary experience
Designer Buyang Zheng, of the creative agency 0321Studio, designs the interiors of Nous, the first experimental floral restaurant in the city of Dongguan in China, resolving the relationship between flowers and food in a visual, functional and emotional way.
Starting from the relationship between flowers and food, Chinese designer Buyang Zheng, from the creative agency 0321Studio, creates the interior design of Nous, the first floral restaurant opened in the city of Dongguan in China.
From the street the visual information of the restaurant is completely hidden by the floral activity. The floral area is not affiliated to the dining room but interferes between the interior and the public street. The concept of the project therefore aims to reconsider the need to easily recognize the restaurant from the outside.
To maximize contact with space, a single material is used and it is precisely through the material mechanism that the customer's emotions are influenced, creating a unique visual and culinary experience.
Customers are encouraged to pass through a transparent cube, a translucent box that serves as both a street background and a restaurant background. The border between the floral shop and the outside world is represented by a large transparent stained glass window that reveals the floral activity.
The pink staircase serves as a decorative element and a tool for vertical movement. On the terrace, the seats, together with the two centimeters thick fur blankets and metal components, create an orderly arrangement, maintaining and improving the customer's unique culinary experience, stimulating imagination and fantasy during meals.
A project that highlights the importance of connections between people and space, between space and space, between emotion and the environment.
Gallery