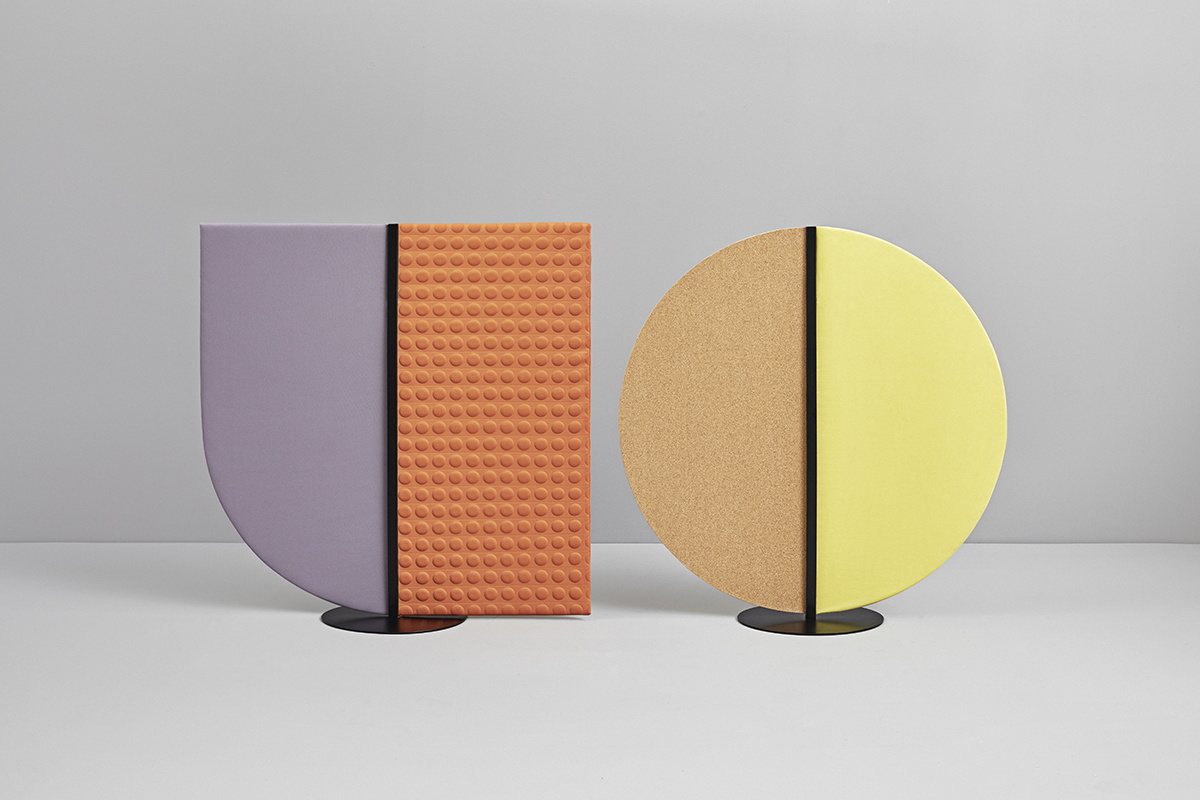 Geometric shapes and acoustic panels. The walls are lined with colourful compositions
PerezOchando designs the Pause Collection for Missana Design, creating a world of coloured acoustic panels with different geometries. Their composition which is always different creates dynamic and colourful spaces, transforming a technical solution into design.
Pause is a collection of acoustic floor panels with padded surfaces, whose purpose is to help control background noise, especially in public environments and create a better and more comfortable environment.
The modules are available in three geometric shapes and offer the possibility of combining them in different fabrics and finishes, including the cork. There is also a free-standing floor standing version in which each panel is equipped with a metal base for support, which makes it possible to create comfort without being constrained to existing walls, which is particularly useful for large open spaces.
Gallery