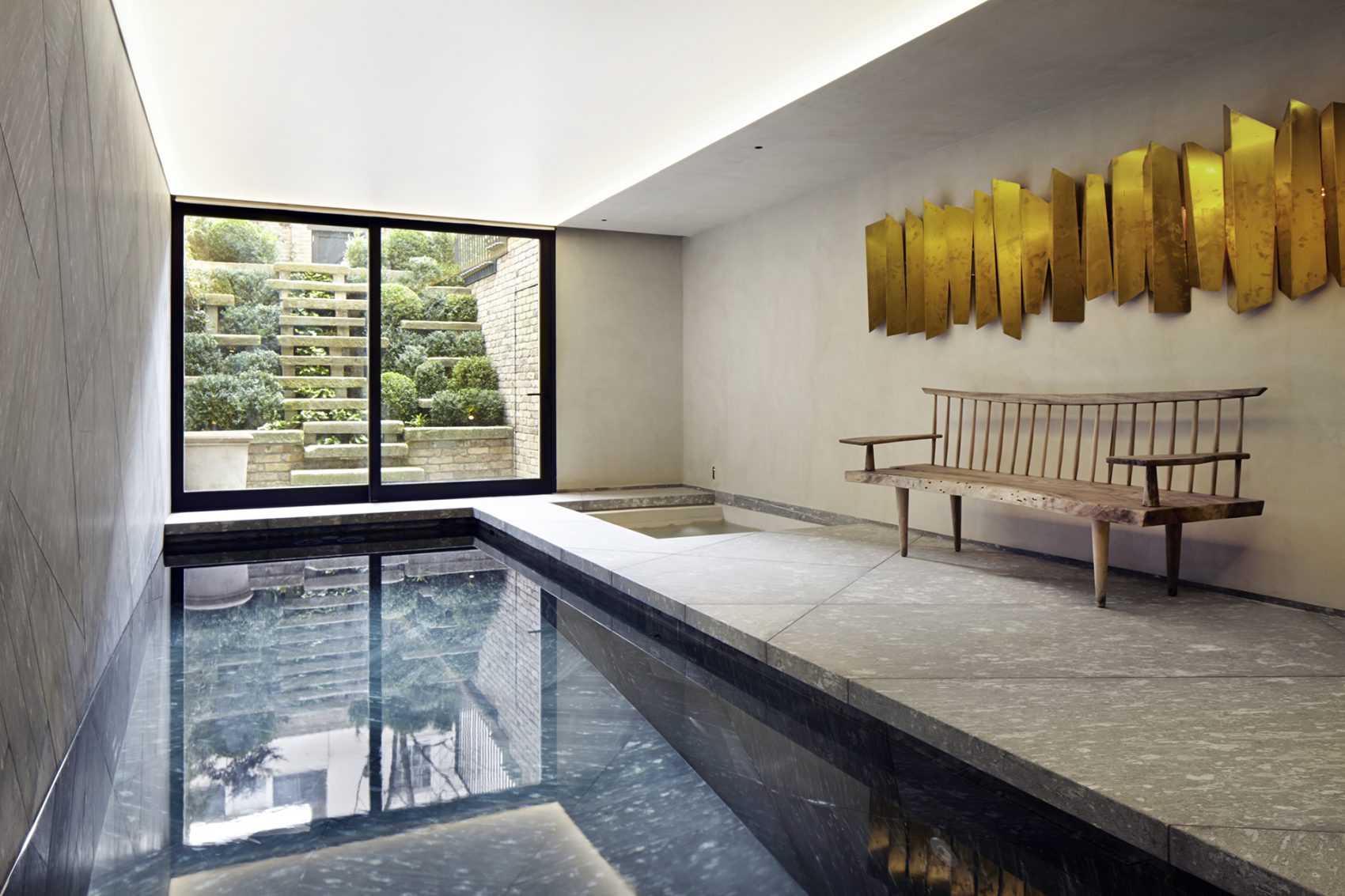 Georgian residence in England. Handicraft furniture customized to give new life to a house with an ancient soul
A Georgian townhouse has been extended by Studio De Rosee Sa, in collaboration with Belgian designer Lionel Jadot: their creativity has given rise to a house with rich and tactile interiors.
The English studio De Rosee Sa, in collaboration with the Belgian designer Lionel Jadot, has created this project of expansion with ancient flavors where the furnishings are tactile and rich both in details and finishes.
The Crafted House was conceived giving priority to the existing architecture and the state of the house, which is why the original spatial arrangements and proportions of the rooms have been carefully reintegrated. The most extreme intervention was made in the area underneath where a basement was dug to make room for the indoor swimming pool.
The design of the house passionately supports craftsmanship, creating unusual spaces and tactile perceptions. The process involved a series of specialized workers made up of producers and craftsmen and each of them, separately designed the individual components of the house according to a stratified language of continuous and homogeneous materiality.
The finished product manifests itself as a living process, with components visibly touched by the human hand, whether it is the insulation of a brass kitchen, recycled wooden boards that have been hand processed and cut with traditional tools, by a third generation Belgian installer or recovered oak panels that have been cut and installed to form an enveloping wall of leather and oak.
The project, in its complexity, also had to obtain the consent of the planning department of Westminster and the Grosvenor estate, given the historicity of the building and its location. Construction work took just over three years to complete in 2014.

The craftsmanship and attention to detail is clearly visible in all rooms, in any piece of furniture, because the "design of the heart" cannot ignore the careful and sensitive hand of an artisan
Gallery