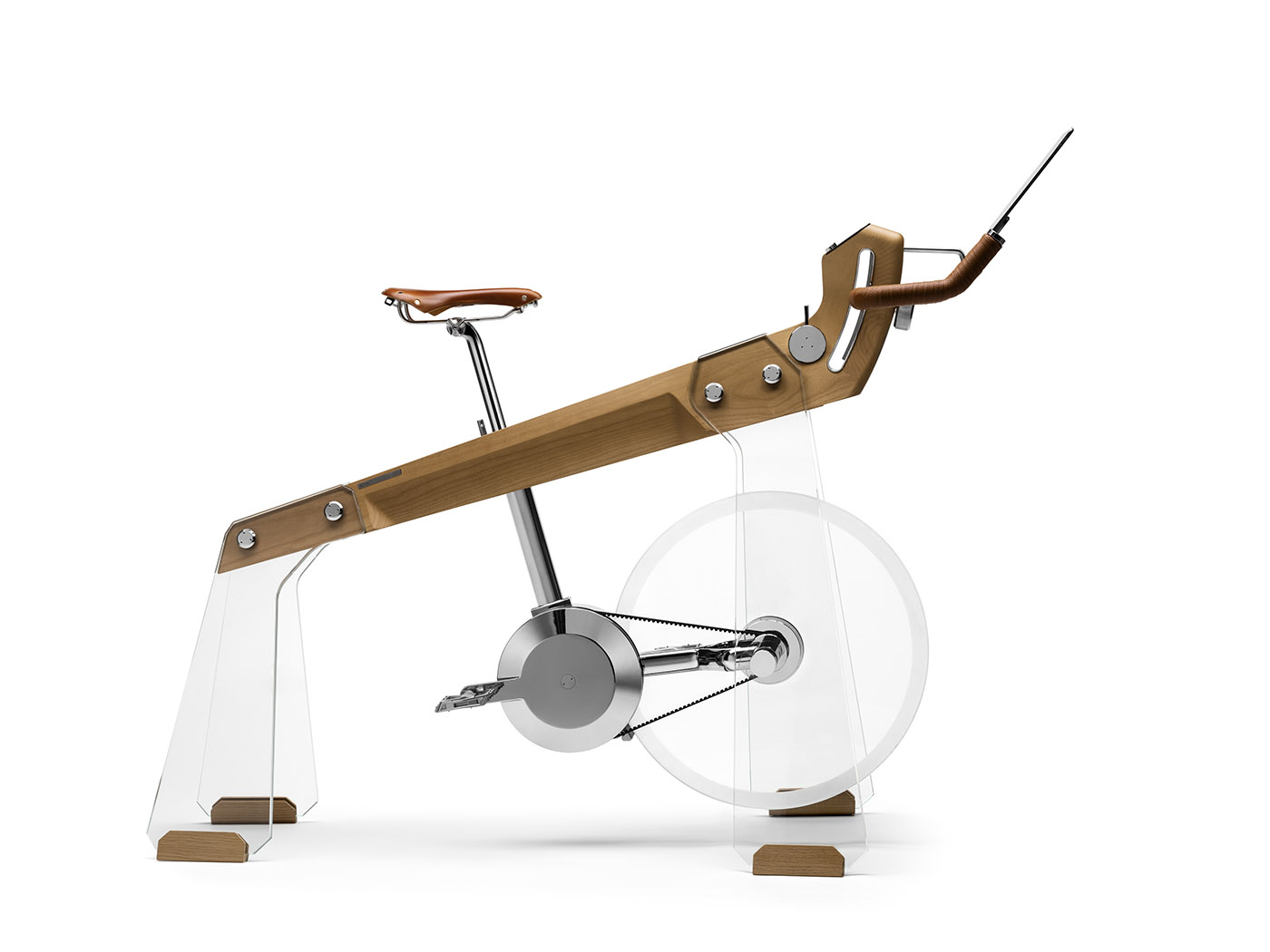 Home Wellness and Design. The bicycle without wheels turns into a furnishing object
Fuoripista Bike is a bicycle for Home Wellness where the main canon is aesthetics, as well as physical activity. It is the first product of the new brand launched by Elite, with the advice of Adriano Design. It also offers the opportunity to follow real routes
Fuoripista Bike is a bike without wheels for home wellness, which allows you to perform customized and interactive training programs, hence the name Fuoripista, which combines the well-established experience of Elite with a new way of interpreting the sport activity, suggesting a lifestyle concept related to wellness that is not only athletic but also aesthetic and introducing values of beauty, elegance, formal cleanliness.
But it is also a Status off the track. A few years ago, the Economist launched a new mantra "cycling is the new golf" from its columns, a trend that was later revived by all the major financial and business news magazines. Millions of people around the world practice cycling with a competitive approach in this huge community of enthusiasts, increasingly managers, CEOs and professionals choose cycling as an opportunity to network and establish new relationships.
In this social context, the choice of the bicycle model and clothing define the membership of a tribe that is moving towards less "competitive", more sober and refined styles. In the same way, performance takes on the same importance as image: so, if at one time indoor training was considered a boring alternative to going out, stationary bikes are becoming an integral part of training even for "amateurs".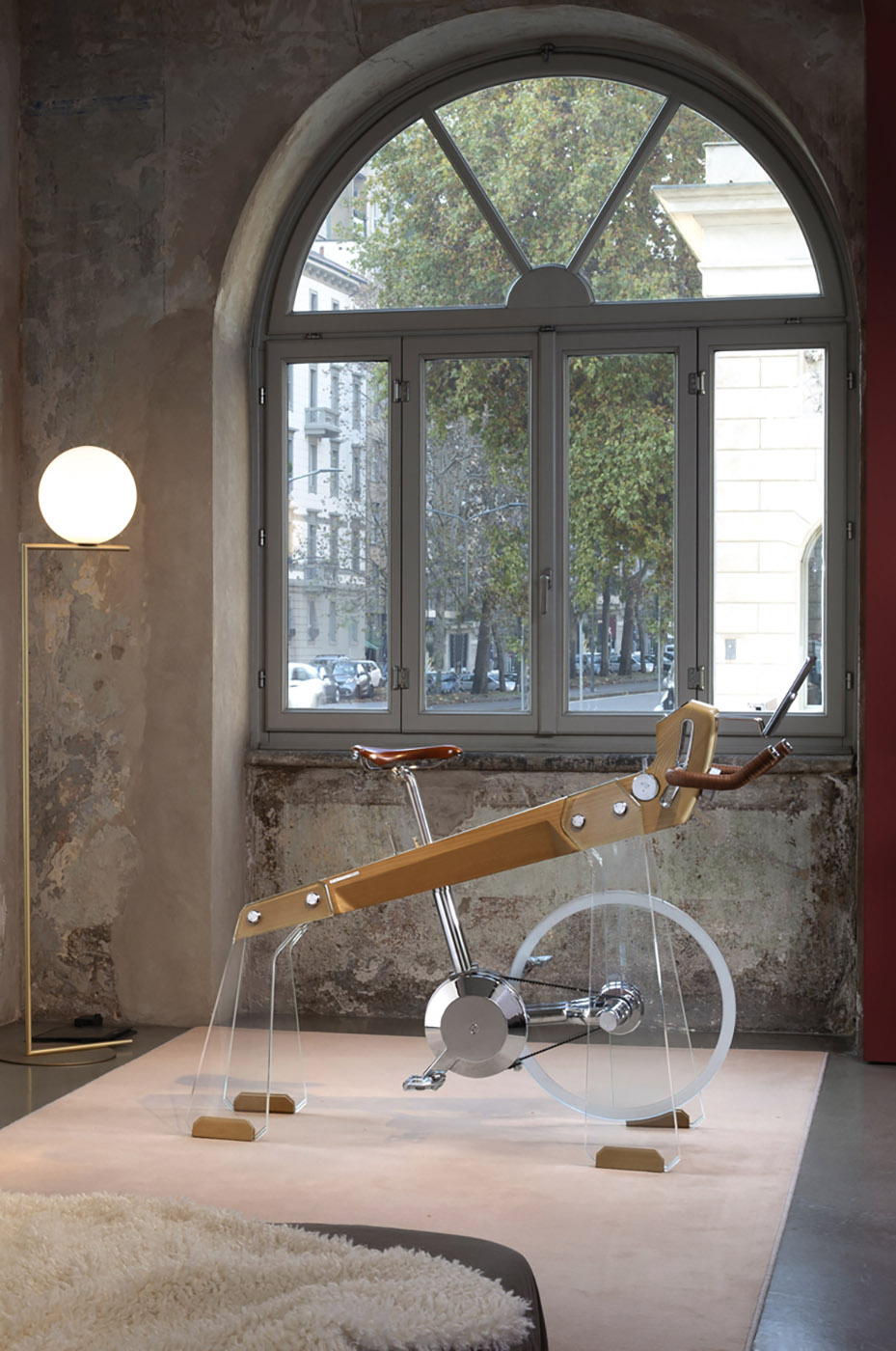 This Home Welness product offers the opportunity to follow real, virtual and GPS routes, to train with a virtual coach according to your goals or to connect to the community by cycling online with other people to make the exercise more fun.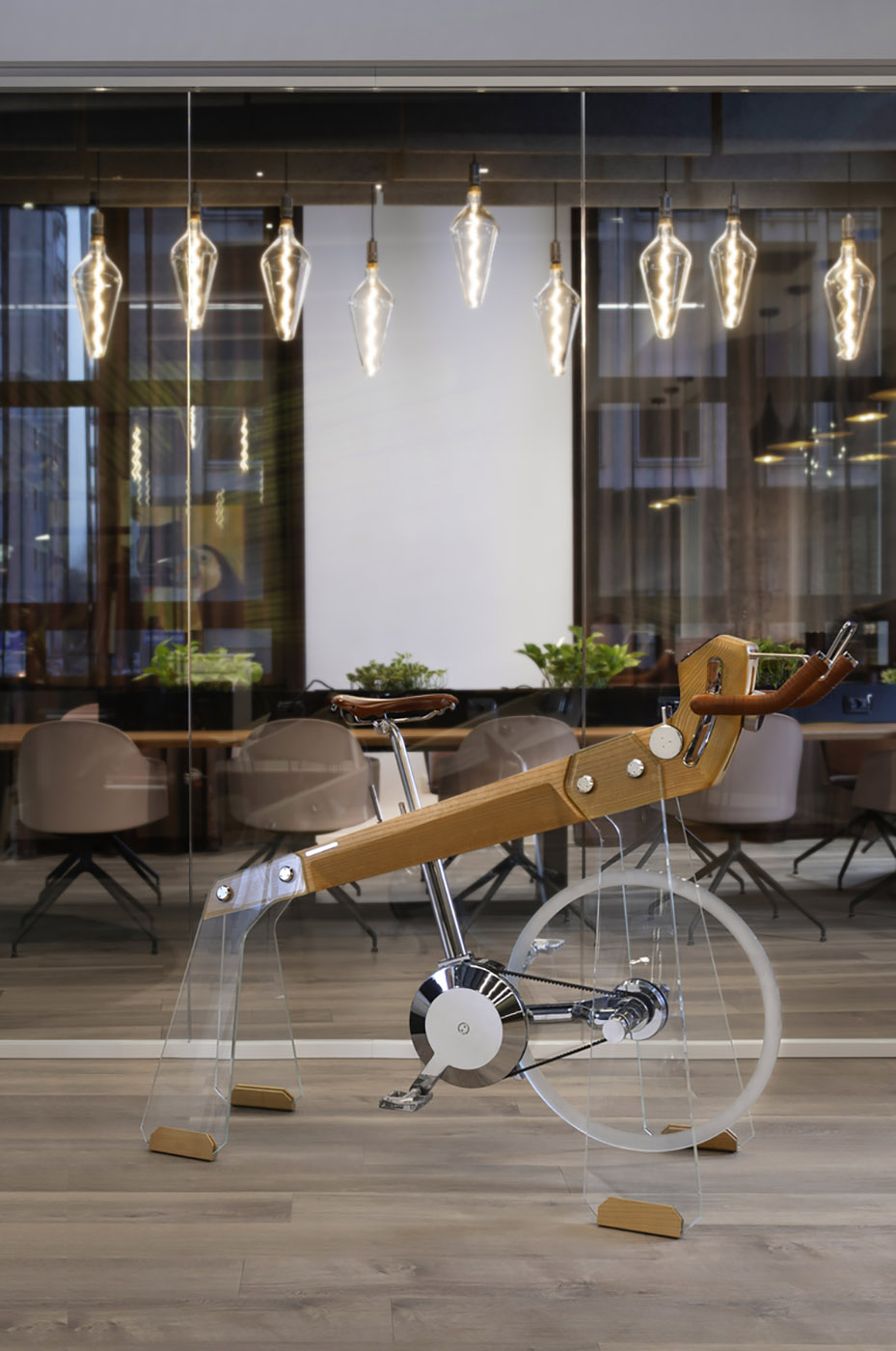 Gallery