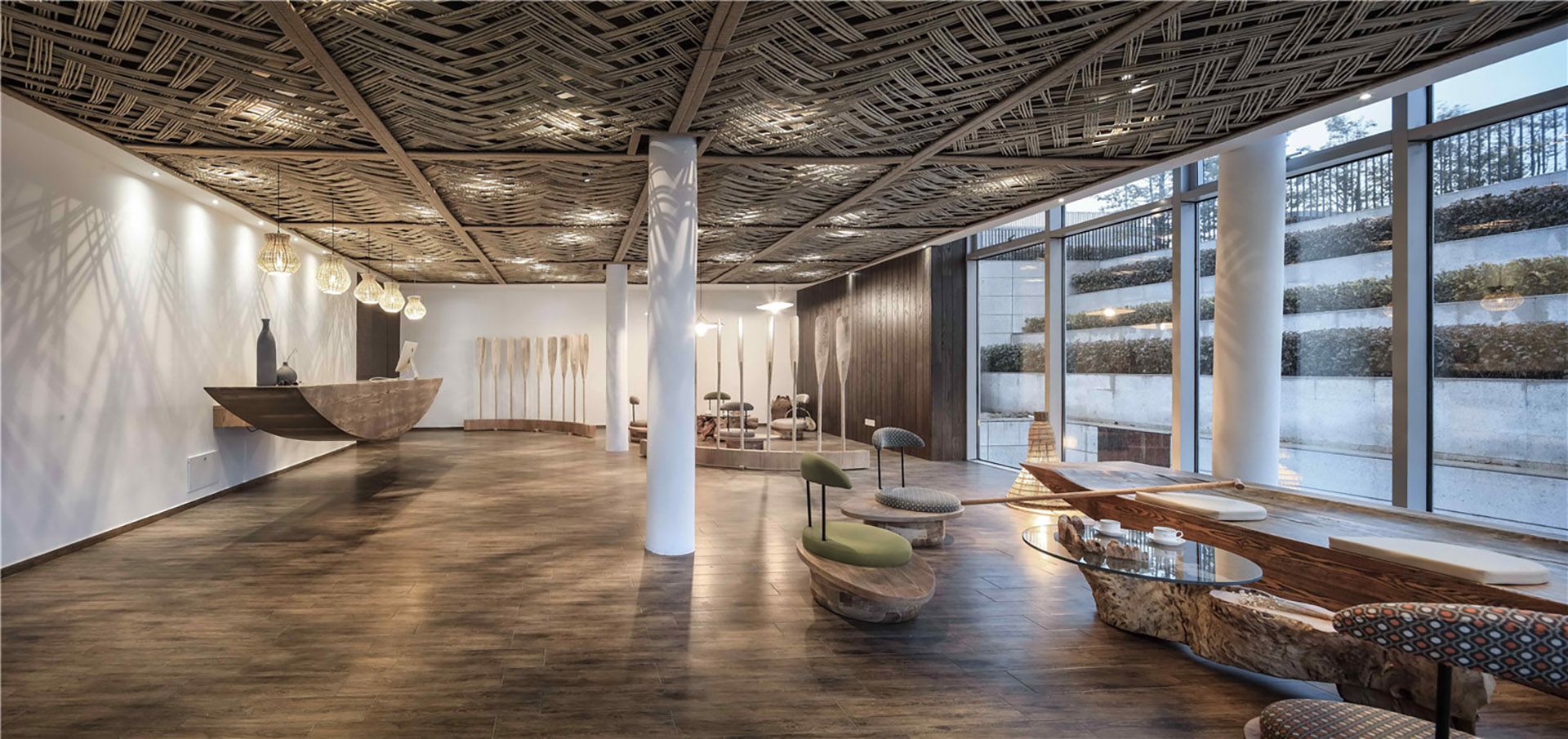 Hotel boutique on the shores of Lake Qiandao. The outdoor landscape is reflected in the Design
The Hotel Boutique Resort designed by X + Living complements a former tourist village. The mountains that surround the landscape and reflect on Lake Qiandao and are the starting point for a project focused on nature and matter.
Lake Qiandao is a blessed place surrounded by a myriad of mountains and already the subject of a previous development that saw the construction of twelve Oho-style villas, a project developed by the German company GMP.
Subsequently the investor decided to build a Boutique Resort Hotel to complement the previous urban plan. In this study of the existence, between nature and architecture, the Designer tried to transform into a project what she conceived in the exterior and that the lake reflected
The architectural style is modern and simple, emphasizing a pure and clean base. The floor and the wall are both white, highlighting the interaction between the interior and the exterior, an imaginary landscape expressed by the choice of materials.
The decor is the protagonist of the game. There are two counters in the lobby that look like boats made of wood, one of them floats in the air thanks to a hanging support, like it was really in the middle of the lake. The ceiling is a suspended grid made of woven bamboo that is produced locally. Through the light, the shadow of this structure is reflected on the white wall creating the artistic conception of a boat floating on the water.
In the restaurant a series of "branches" aim to create the feeling of a mountain forest. In each room the "fluctuation" is expressed through the organic forms of the furniture. The general design is conceived using wood and bamboo, to express the ecological sense of the project.
Gallery