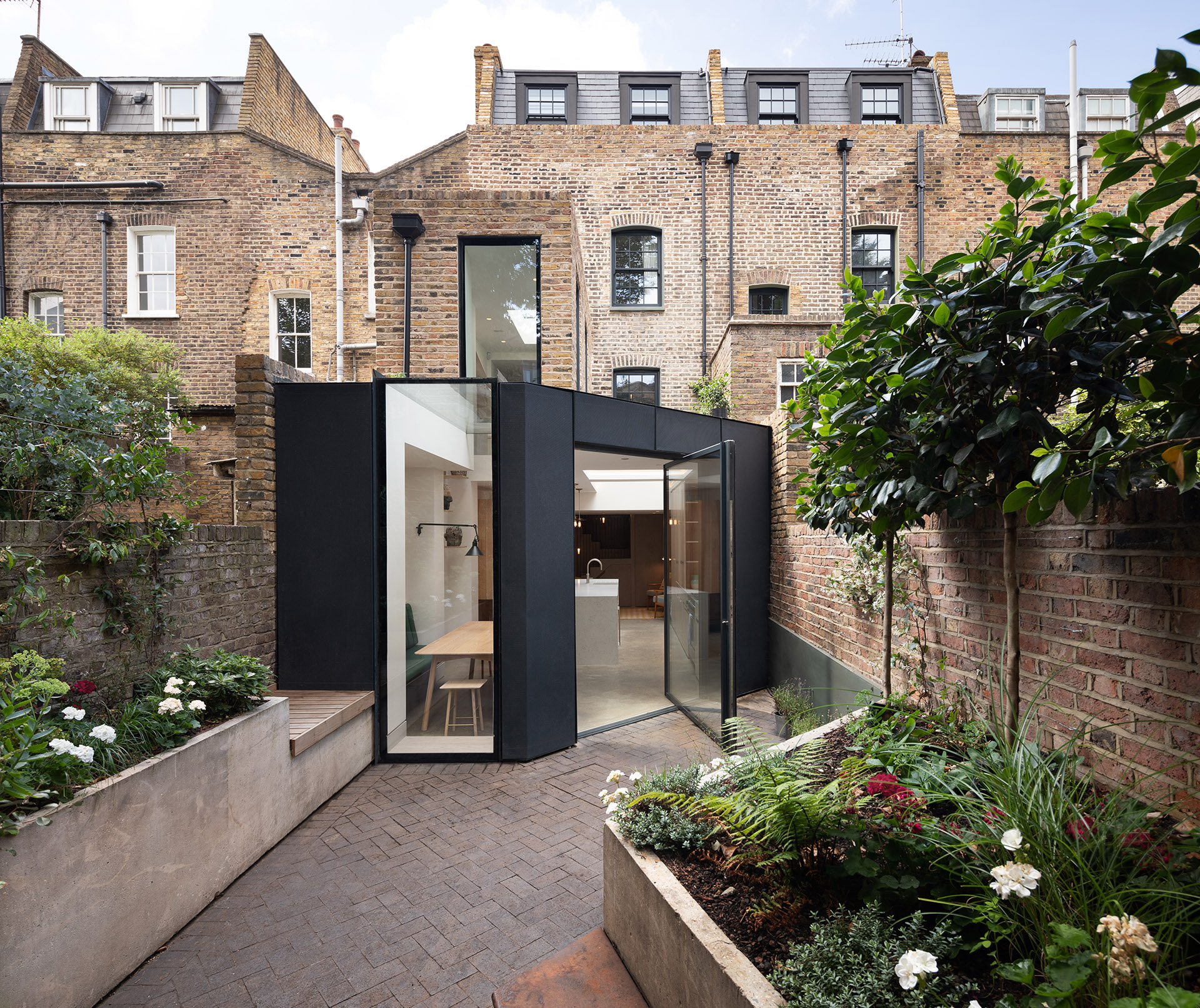 Industrial approach for a house in London. The staircase becomes the fulcrum of the project
Fraher Architects re-elaborates the layout of the house by adding a basement, where the staircase becomes the central core and becomes a furnishing element. The use of the material was influenced by the proximity to the first surrounding Victorian buildings
Fraher Architects revisited every aspect of the existing building to propose the most efficient use of space within each floor. The location of the existing stairs presented a challenge. The basement level seemed disconnected from the other floors. The brief gave Fraher the opportunity to consider relocating the core of the staircase to become a piece of furniture that runs through the centre of the building. This opened up the spaces that had become more spacious and dynamic.
The existing vaults have been opened and the existing floor has been lowered to create a bathroom with shower and utility space for the house. Each modification has been made to maximize the interior space while reducing the garden to a minimum.
The renovation is based on an industrial approach to contemporary interior design, based on the historical urbanisation of the Kings Cross area.The use of the internal material was influenced by the proximity to St Pancras station and the heritage of the first surrounding Victorian buildings. There are powder-coated metal parts in the staircase. A glass window surrounds the entrance from the garden leading to the lower floor and the ground floor.
Gallery