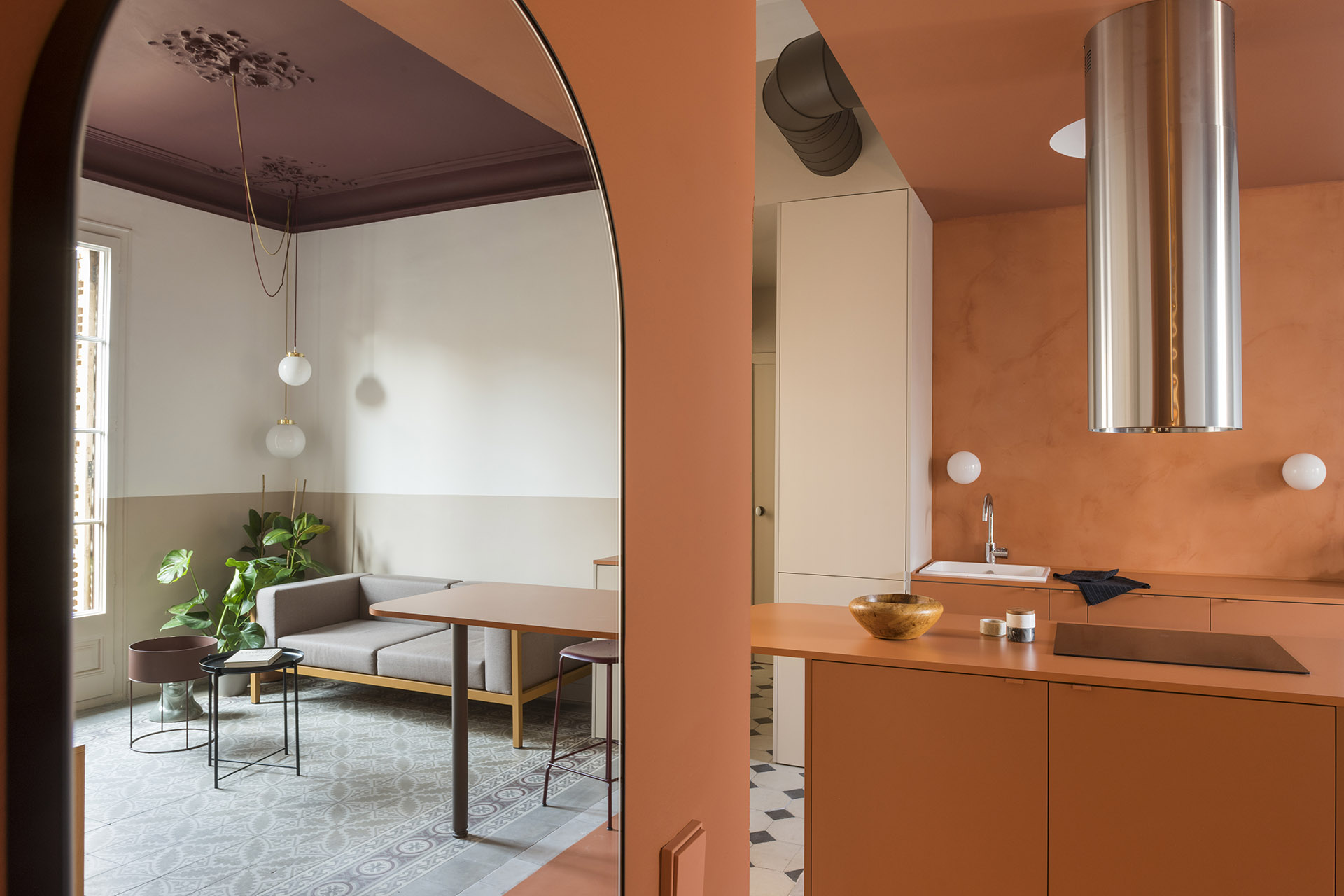 Klinker Apartment. Bold colors expressed in a color-block that defines the spaces
Klinker Apartment is a vacation apartment of a Catalan-American couple in Barcelona hit by an accidental fire. This was the design challenge of the CaSA design studio, to give a new interpretation to the existing spaces. The solution? The Color!
Klinker Apartment is located in a well-defined Art Nouveau building in the trendy Born district, on the top floor. Just a year before the intervention, the apartment had been affected by a fire. The initial task of the designers was therefore to provide a cost-effective project through intelligent use of existing materials and installations
Both the clients and the architects wanted the historic features to be preserved or saved and highlighted, by making the best use of high ceilings, decorative elements, floors, windows and doors. The architects received the empty apartment with fire-blackened walls and ceilings that consequently needed special care.
Most of the walls had to be scraped down to the brick, and the original Art Nouveau ceilings had to be restored. Because of the tight budget, the challenge for the architects was to take the existing spaces and give them a new meaning, a new interpretation
The architects decided to treat the central area of the Klinker Apartment with a colored-block, creating a space that orders and directs the function areas arranged around it (kitchen, dining room, study). The entire ceiling area above the kitchen was dropped, which masked the beam and the air conditioning ducts
The three cement floors differentiate the spaces while giving them a chromatic uniformity .The same earthy tone is used for the wall, ceiling, cabinets in the galley kitchen, as well as the study area. The result is a color-block area that makes a distinctive statement in the center of the apartment. A long kitchen island serves as a dining table, in alignment with the windows and with the lane it faces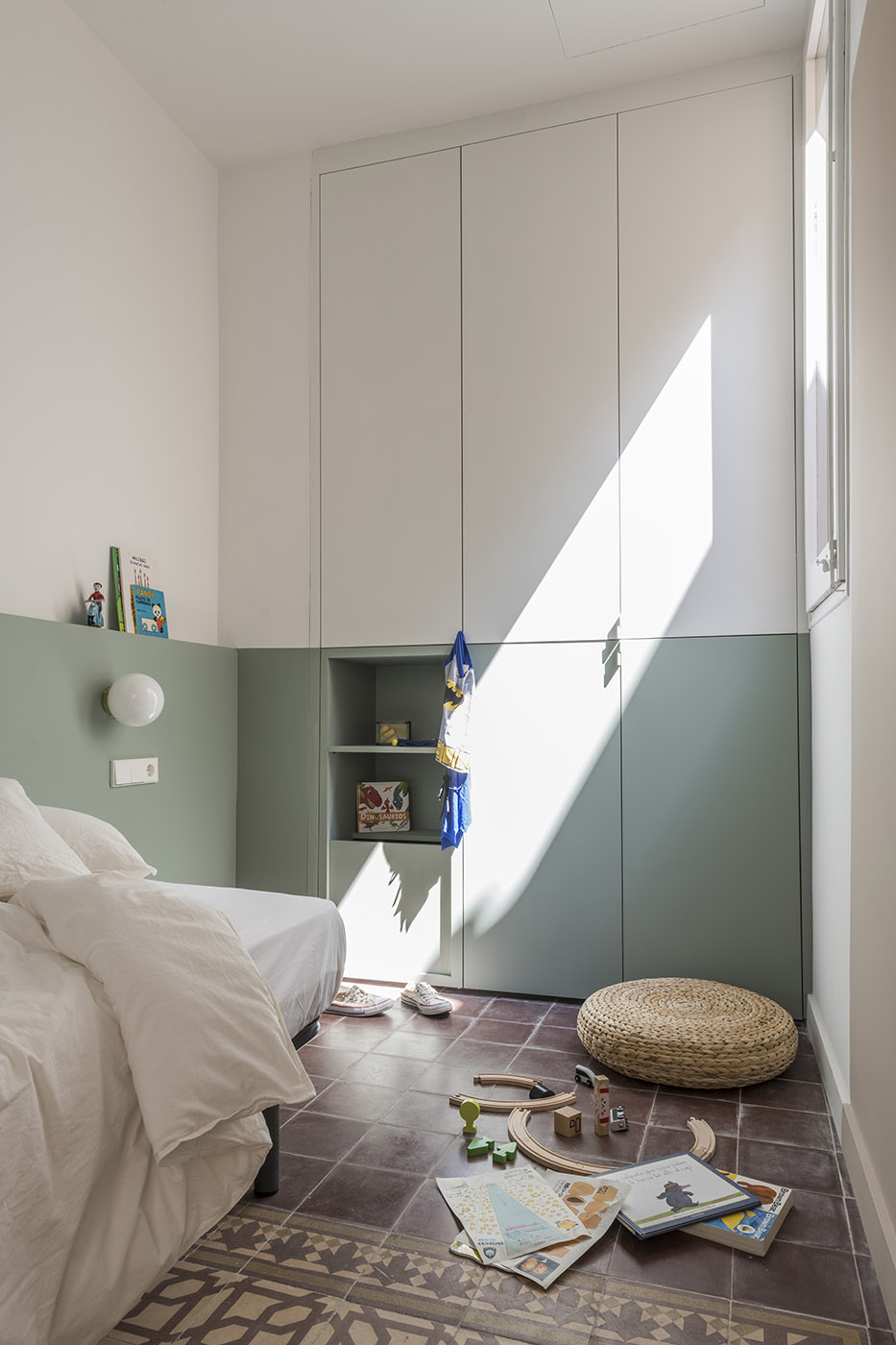 The bedrooms are simple and clean. In the master bedroom, the strip of color becomes a space, forming the headboard of the bed that embodies the lights of the globe. The bedroom features a small walk-in closet. The children's room follows the color choice of the master bedroom, with the color stripe which is also repeated on the closet.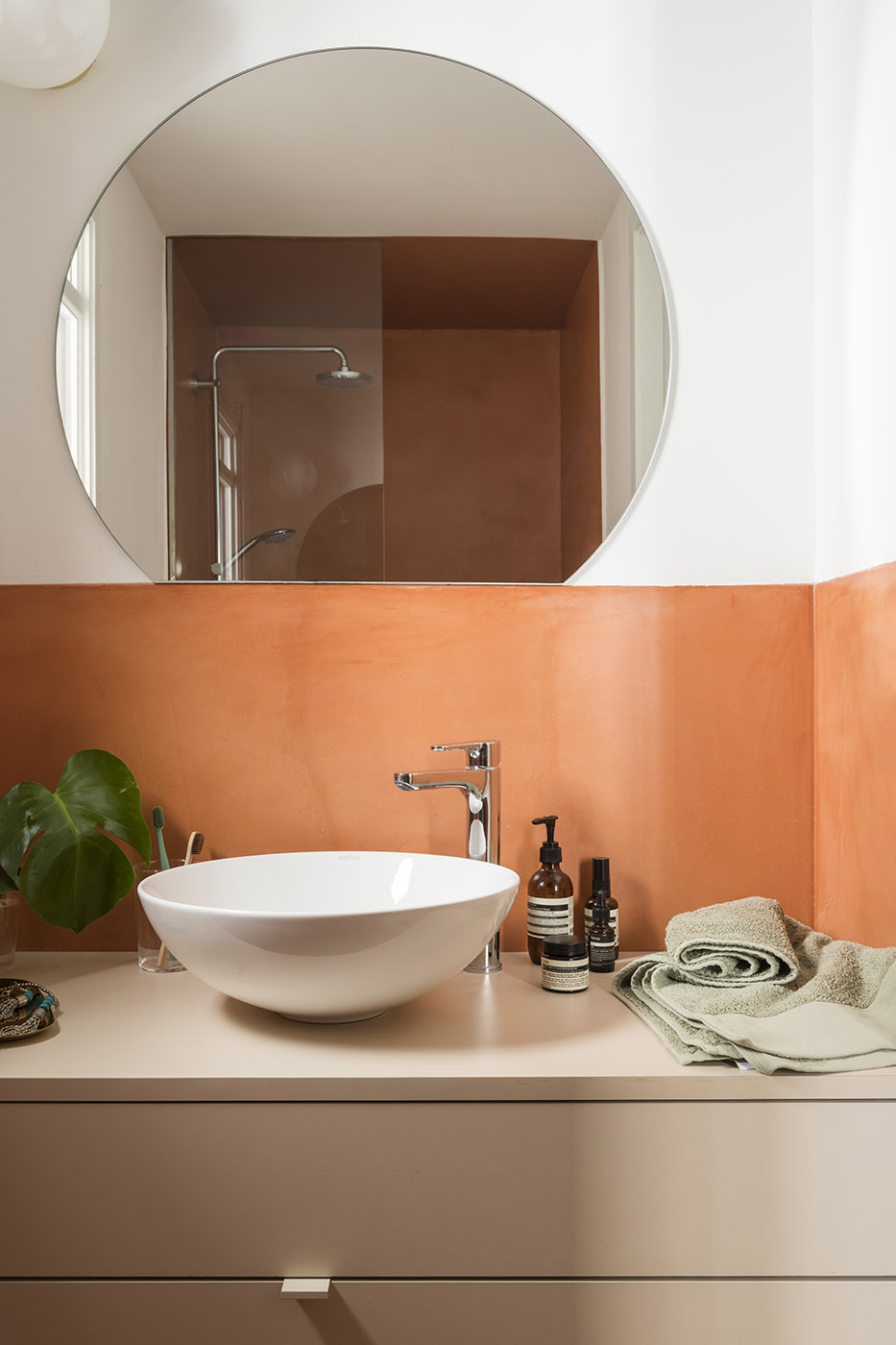 Gallery