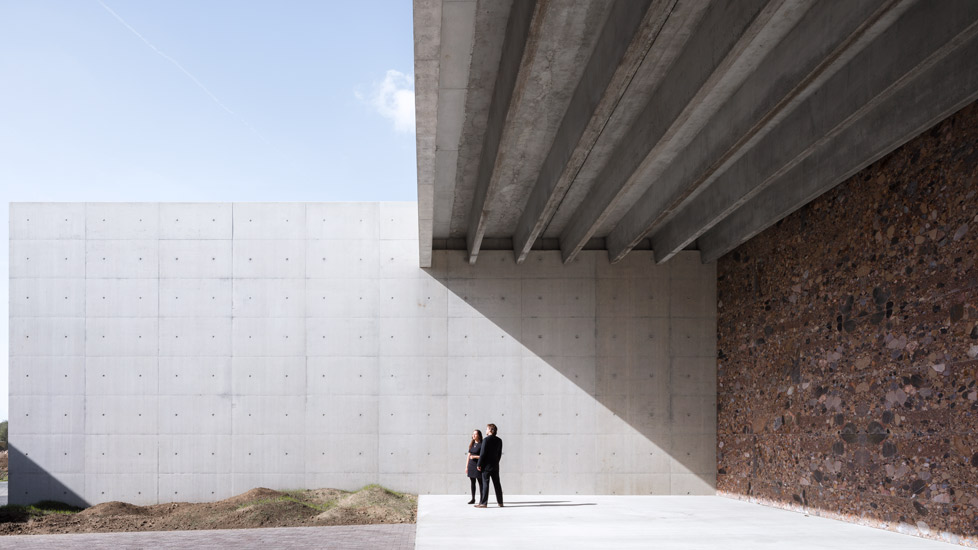 Light and marble for a crematorium in Belgium. An oasis of peace articulated by forms
KAAN Architecten have designed the new Siesegem Crematorium on the outskirts of Aalst. The building is a sequence of spaces in a symbiotic relationship with the quiet environment. The crematorium merges with trees and shrubs that line the perimeter of the surrounding park.
Located in the countryside bordering the Belgian city's western bypass, the crematorium blends with trees and shrubs that line the perimeter of the surrounding park, which was designed by landscape architect Erik Dhont. As they approach the entrance to Blauwenbergstraat, a sense of calm pervades the site and upon arrival, visitors are subtly persuaded to slow down by the gently rolling green burial mounds.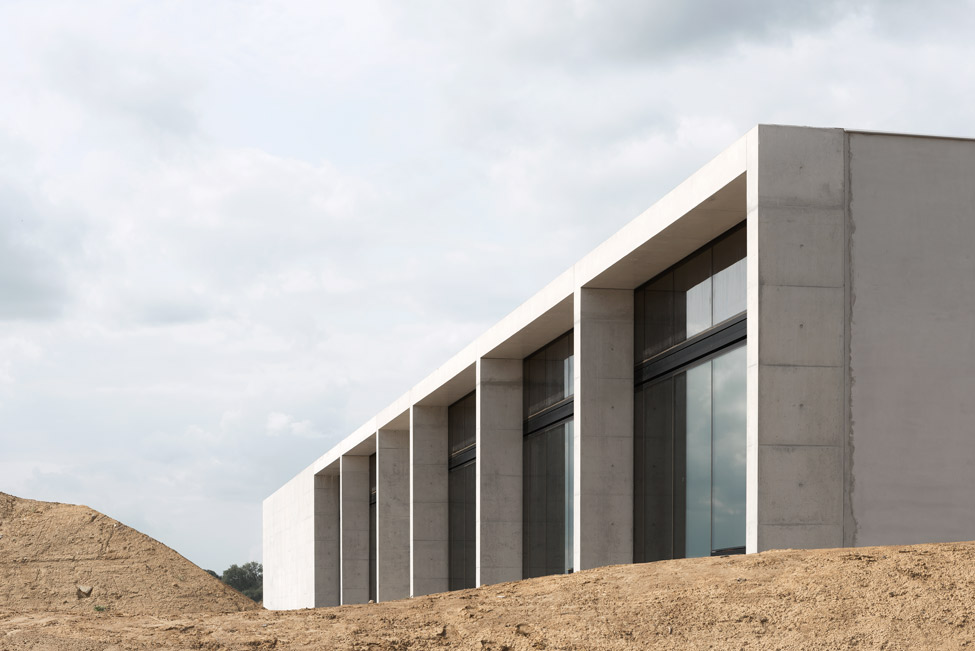 Architecture accompanies the transition from an external world to an internal metaphorical and physical one imbued with calm and moderation. The southwest corner of the building opens onto a patio and serves as a transition zone, welcoming visitors and leading them towards the interior spaces. At 6.4 metres high, the remarkable height from the floor to the ceiling of the interior enhances the sense of vastness, combined with the warm abundance of daylight.
A large concrete canopy extends into the hall from which the reception desk is immediately visible. The latter is lit by two large windows overlooking a landscaped garden and houses a discreet passage to the cafeteria, which features a large-scale painting by Belgian artist Rinus Van de Velde.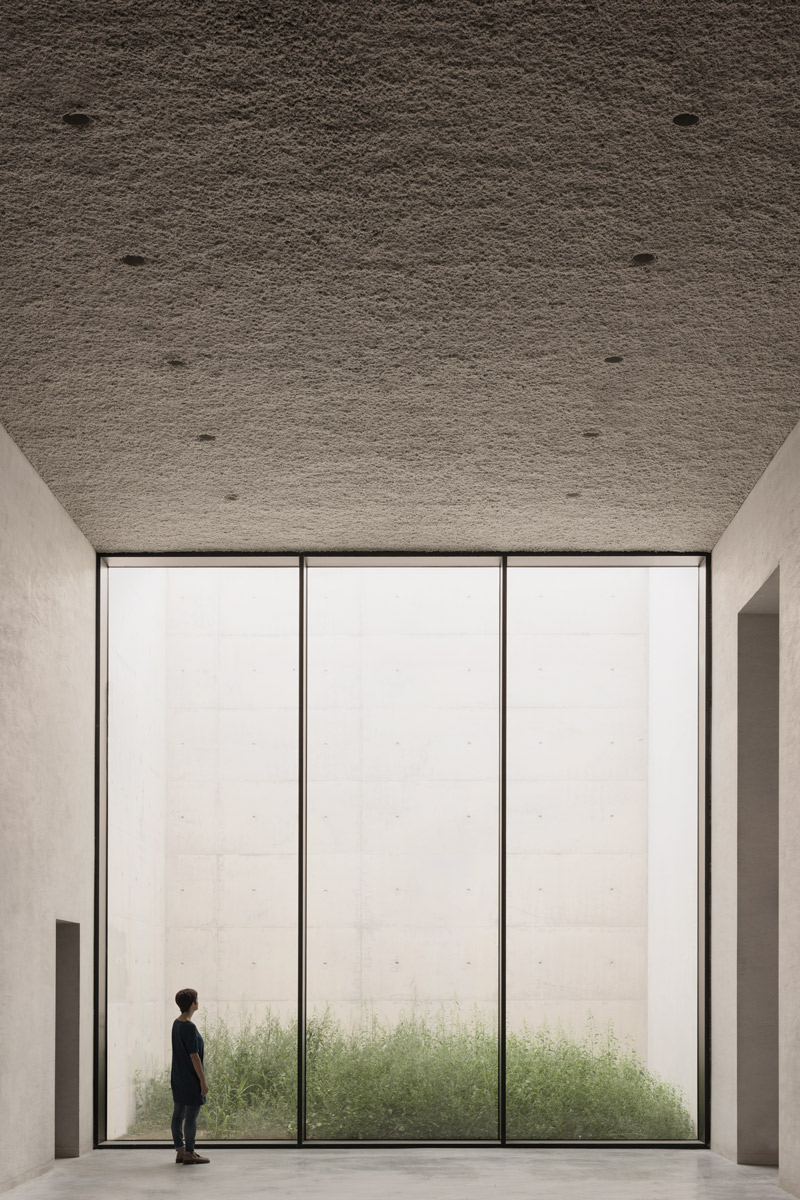 The Siesegem crematorium includes two rooms for ceremonial meetings. The largest with a seating capacity for 600 people. KAAN Architecten was involved in the overall design, including the furnishings, and in particular the benches: elegantly shaped seats with yellow-beige leather upholstery. The rear façade is glazed and overlooks a patio, directly connecting the building to the surrounding landscape.
Gallery